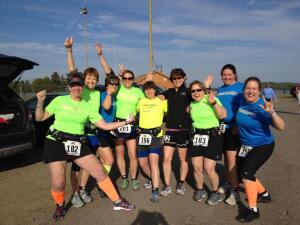 Long time Fleet Feet Training Program members and friends traveled to beautiful Tupper Lake in New York for some R&R and oh yeah, a half marathon! With beautiful views of the Adirondacks along the way, the race was enjoyed by all. Click here for race results!
The Next Steps 10K Training Program graduated this Memorial Day Weekend at the Knoxville Expo! The EXPO 10,000/5k is Knoxville's oldest race at a whopping 36 years old! The race is also known as a hot one but this year, participants were relieved to have some cooler temperatures on their side while facing the challenge they've been working toward for the last 12 weeks! Everyone finished with smiles and either met or exceeded their goals. Through all of the hard work, determination, smiles and fun, we are proud of you guys and can't wait to see what you do next!
Click here for race results!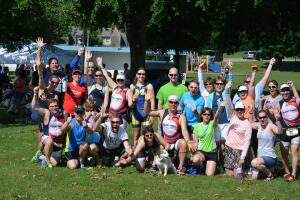 Foothills Sprint Triathlon
Race #1 of the Grand Prix Series presented by Fleet Feet Knoxville and Race Day Events was a great day to kick off Memorial Day Celebrations! Members of our Beginner Triathlon Training Program, Tri101, rose to the challenge fabulously with many in our group placing in their age groups! For many, this was their first triathlon, what a way to start out your tri career! With a 350 meter pool swim, 10 mile bike and a 4k run, the course was challenging but fun. Way to go guys, we are impressed with your performance!
Click here for race results!