Setting and Achieving Goals

By Dawn Simcox
I never would have or could have completed the Foothils Sprint Triathlon without the amazing people from Fleet Feet. 
I have been on a journey of weight loss and improved health throughout this past year and have lost 95lbs but more importantly have come to love the new active person I have become. Over the past 3 months I have run in 2 half marathons and completed the Foothils Sprint and even finished second in my class.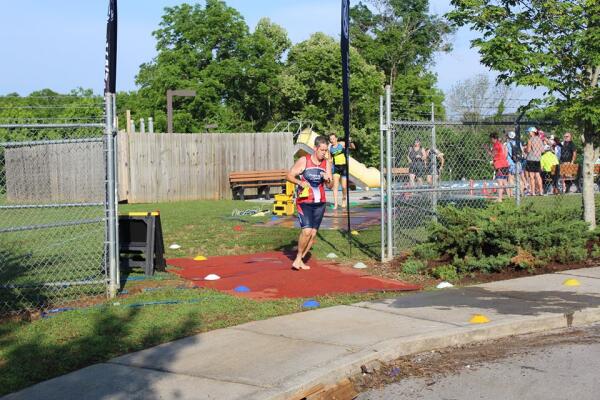 Dawn in transition from swim to bike at the 2017 Foothills Sprint Triathlon. (Photo by Chris Gerard)
I have always thought I wanted to compete in a Triathlon but never knew it could be possible. I stopped by the Fleet Feet table at the Covenant Health Marathon expo and was so impressed with the staff from the friendly faces to willingness to help to the amazingly knowledge staff. I went straight home and signed up for the Tri 101 training group.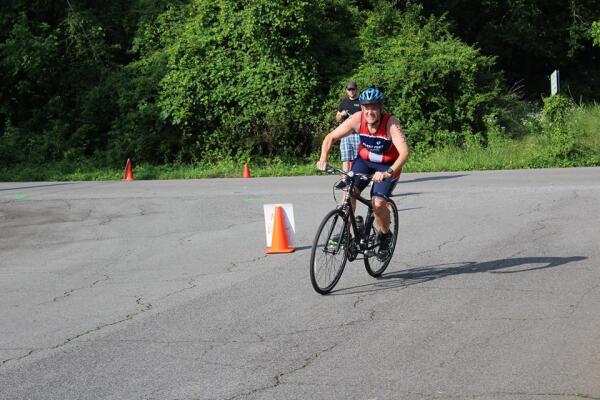 Finishing up the bike portion of the 2017 Foothills Sprint. (Photo by Chris Gerard)
The training program was amazing! The amount knowledge I gained is truly outstanding. Shahin is top notch and was the reason why I finished and why I am signing up for the next training group and my next Triathlon. Shahin showed us every aspect of the race and prepared is for for every moment. I knew exactly what to expect on race day and making my race day exciting and fun.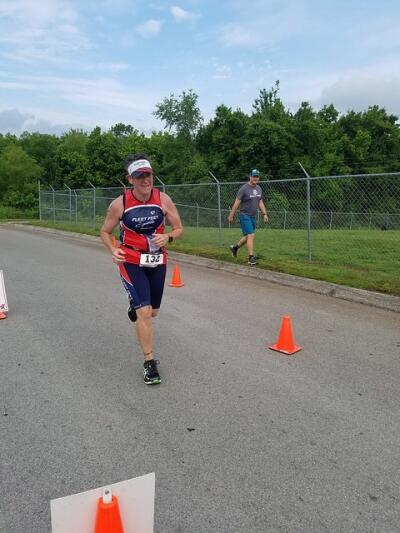 Running in to the finish line at the Foothills Sprint
The members of the group both new and old are always so encouraging, helpful and an inspiration to keep moving forward. 
If you ever thought maybe,  maybe I would like to try,  maybe I could compete, maybe I could race in a Triathlon and maybe even land on the podium stop saying maybe and sign up with Fleet Feet training. Fleet Feet training will give you the knowledge the encouragement and the support to reach your goals. 
I am going to continue moving forward with Fleet Feet and my next goal is an open water sprint Triathlon and then onto a half Ironman!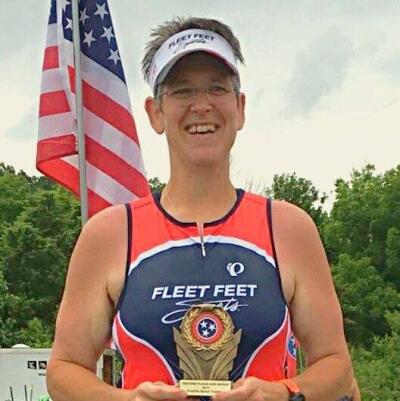 Dawn won 2nd Place in the Athena Division at her 1st triathlon,  the 2017 Foothills Sprint