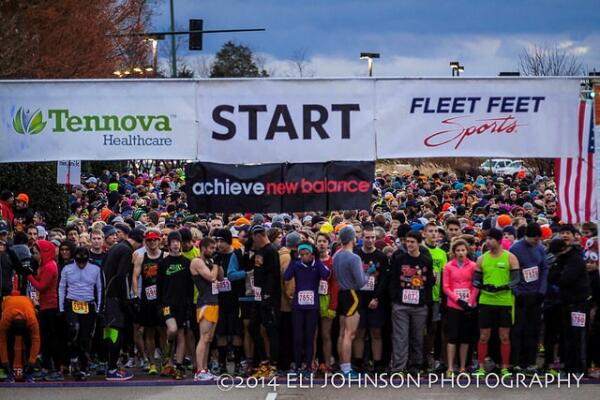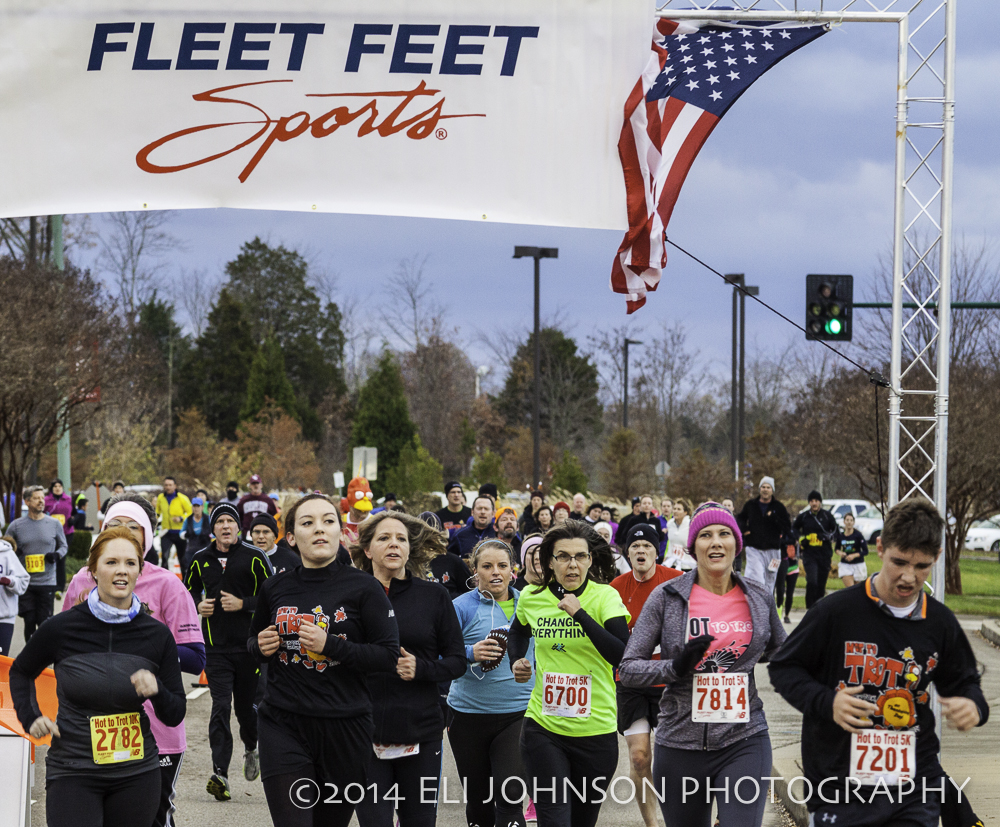 The 6th annual Hot to Trot 5K/10K and Fun Run was once again a great success! It was wonderful to see thousands of runners and walkers out bright and early Thanksgiving morning for our race, from speedy sub six minute milers to multiple generations of family members just out there to have fun together. What a great start to the holiday season!
In addition to being a great way to get out and move together, this race is also about supporting those who need it. The Hot to Trot races help raise money for A Hand Up for Women, a local non-profit dedicated to helping struggling women. Through year-long classes and programs focusing on everything from career building to spiritual development, AHUFW helps women of all backgrounds get back on their feet. We are so grateful to all who participated and supported us and this wonderful organization! The Hot to Trot races also sponsor a canned food drive for Sister Martha's Food Pantry every year, and this year racers donated over 30 boxes of food to people in need.
Awards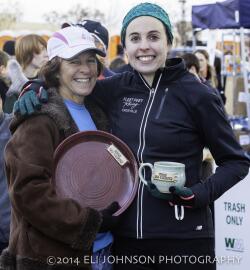 Congratulations to our winners and to all of our finishers! Our hand-crafted awards made by Stony Clay Station are at the store for pick-up for the Overall Male and Female, Overall Master Male and Female, and for the top three finishers in each age group. The plates are awarded to the overall male, female, and master finishers and the mugs are awarded to the age group finishers. Since the 5k was an RRCA State Championship race, overall winners also received a special RRCA State Championship medal! Check your results on Total Race Solutions.
Photography
A big thank you to local photographer Eli Johnson for volunteering his services at this year's race! Visit our Flickr page to see Hot to Trot photos and pictures from our other events.
Training Group
We would like to give a BIG SHOUT OUT to our WalkFit, No Boundaries 5k and Next Steps 10k Training Group participants who graduated their 10 week training program at the Hot to Trot 5K and 10K! You worked very hard and should be proud of all you've accomplished. 
Volunteers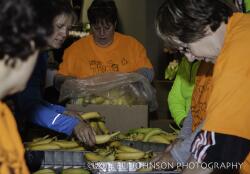 We had an amazing 63 volunteers this year! H2T race vols helped us really get this race ready and organized by doing everything from helping with shirt pickup to preparing post-race food donated by Publix. Speaking of food, First Watch kindly donated mountains of muffins and juice especially for our race vols to enjoy. 
We would like to extend a big thank you to our first responders - The Knox County Sheriff's Office, the Knoxville Police Department, and the Knoxville Fire Department. Thanks for keeping everyone safe on the course!

Did you flex your muscles for CrossFit Knoxville at the water stop? They once again rallied a volunteer team to pass out water on the course, keeping those runners and walkers hydrated!

Ladies from A Hand Up for Women, our race beneficiary, were also there working in the background as volunteers and we'd like to send out a big thank you to them for their hard work. 
 It was another great year for us, and we're looking forward to spending many more Thanksgivings with you! Happy Holidays from our family to yours!


See you next year!