Where: Fleet Feet Sports Knoxville
Date: Thurs 10.20.16
Time: 7:15 PM
Speaker: Lindsey Miller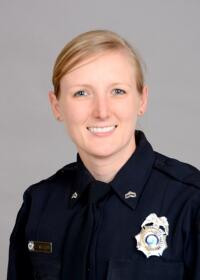 Lindsey Miller is a Corporal with University of Tennessee Police Department and has been working in the community for 6 years. Being an officer, Lindsey has made an active lifestyle a priority. She has been a runner since she was a child playing sports.  As life has progressed, her devotion to running has increased.  She's participated in multiple 5k and 10k races, half-marathons, and one full marathon. She road runs the majority of the time, but also trail runs sometimes and has even dabbled in trail riding and road biking. 
Join us October 20th as Corporal Lindsey Miller teaches us about Personal Safety, particularly for those who train/run alone. No one is immune to crime; however, there is a way to greatly reduce your risk through proactive actions. The foundation of this course will focus on risk reduction and risk awareness. We will discuss strategies, techniques, options, and prevention.