Sometimes, a group of workout buddies is just what you need to get out there run! Join us every Thursday night for a fun group run/walk. We have all levels come out, so no matter what your speed you'll have someone to keep you company. Our 30 - 60 minute route varies week by week in the various neighborhoods and greenways around the store, so be sure to show up on time so you can join up with the group. We'd love to have you!
Call us at the store at (865) 675-3338 or email us for more information.
---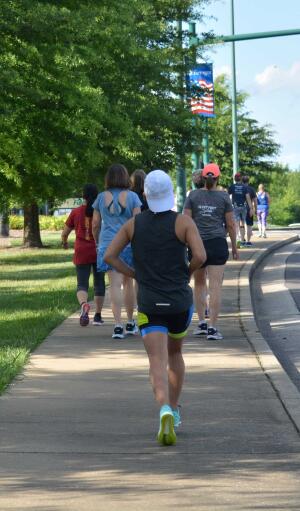 Thursday Night Group Run/Walk
When: Every Thursday at 6:30 pm
Where: Fleet Feet Knoxville
Who: All levels welcome
Distance: 30 to 60 minutes
*If you would like to run another time, feel free to browse our Running Routes or contact us to schedule a run.
---