Feeling some new pains from training?
Wondering how serious is that nagging ache in your knee?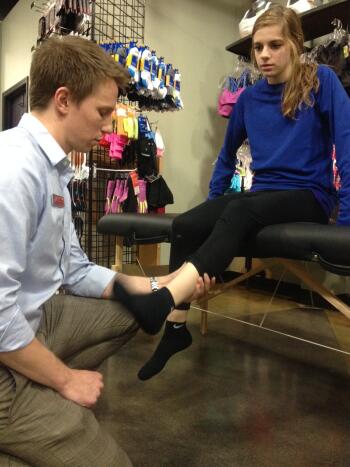 Attend a FREE injury screening at Fleet Feet Sports with Results Physiotherapy and find out what your next course of action should be. Results' Andy Baksa; PT, DPT, will be on-site to assess your ailments and to help answer any of your questions. Results Physiotherapy practices hands-on therapeutic techniques to get you back on the go sooner!
Andy Baksa, PT, DPT - 
(865) 588-1046
Andy graduated from UTC in 2013 with his Doctorate degree in Physical Therapy. He currently works for Results Physiotherapy in the West Hills clinic. He has been an avid runner all his life, including Track and Cross Country for all four years at  the University of Tennessee, where he was a 4 year Letterman and all-SEC in Track 2007. He has continued to stay active in the local running community, focusing on running groups and personal training. His professional passion is to help runner's achieve their goals in running and walking through individualized treatment programs consisting of both "hands-on" treatments and customized exercise programs designed not only to help runners recover, but prevent injuries in the future. Andy strives to give back to the sport that has given him so much.
Schedule An Appointment
To schedule a time, please sign up below and a Fit Professional will contact you to confirm the appointment. Available appointment times start at 4:30 pm and continue every 15 minutes until 6:15 pm.