Mizuno Demo

Join us Thursday 5/23 for a demo with Mizuno to celebrate the launch of the Mizuno Wave Horizon 3.

The first 15 people to demo Mizuno will receive a $25 Mizuno coupon for you and a friend!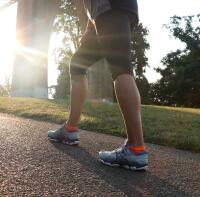 Starting at 5:00 p.m., come demo a pair of Mizunos - Wave Inspire 15, Wave Sky 2, and WaveKnit R2 will be available.
At 6:00 p.m., we will head out on our fun Group Run.
After the run, return to the store for beer and refreshments!
Check in with the Rewards app for 5 miles!

RSVP for Mizuno Demo