Feeling new pains from training?
Come see Dr. Matt Campbell from Knoxville Spine and Sports to discuss what you are experiencing. Dr. Matt will be doing FREE injury screenings and giving you some tips to get you out of pain.
Next In Store Injury Screening: September 16, 4:00 - 6:00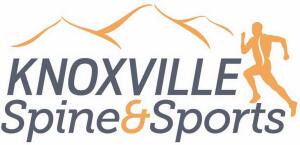 Dr. Matt Campbell is a graduate of Life University's College of Chiropractic in Marietta, GA. During his schooling he completed a number of extracurricular certifications that are specific to the sports medicine field, including full body certification in Active Release Technique (ART), as well as FAKTR, Rocktape, Selective Functional Movement Assessment (SFMA), and Mckenzie Lumbar Spine. Matt believes in a multi-faceted approach to care that involves a thorough functional assessment centered on the patient's ability to move. Matt's Philosophy is that we are nothing without movement. Through assessing movement we can determine how to address current conditions and predict future dysfunction and disease. He utilizes the most current and well researched modalities to compliment the chiropractic adjustment and ensure that the patient gets back to their highest functioning state as quickly as possible.
Let us know if you plan to come by so we can be ready for you. RSVP below.