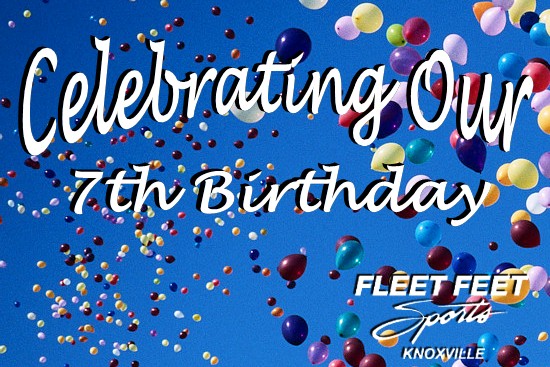 Seven years ago, we opened our doors to the Knoxville athletic community, and seven years later we've created our own big Fleet Feet Knoxville family! To celebrate our birthday on February 15th, we're partying all week long with special sales and events.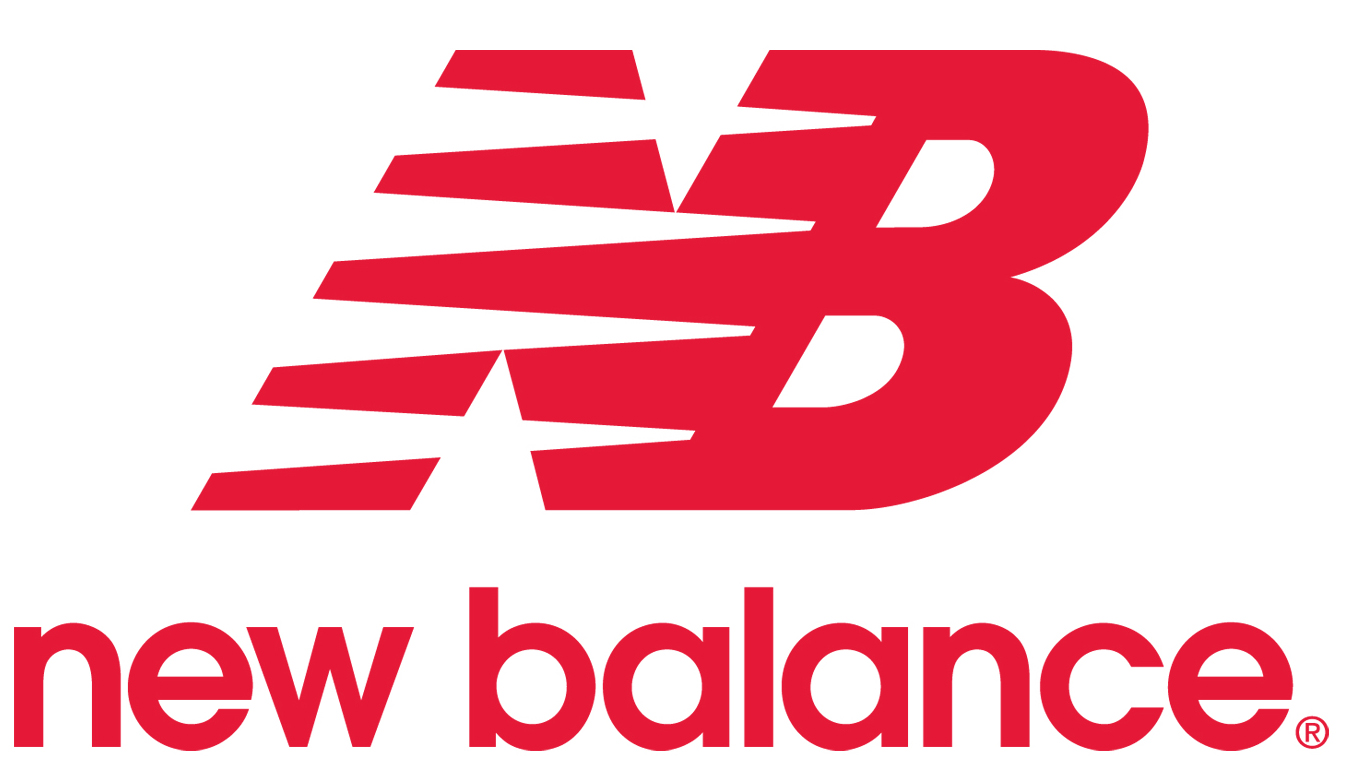 ---
7 Days for 7 Years Anniversary Sale

As our gift to you, we're offering some sweet sales, gift with purchase, and grand prizes for one lucky New Balance customer and Brooks customer.

Our week-long sale goes from Thursday, 2/13 to Wednesday 2/19, and boy is it BIG:
- 40% off select Winter Apparel
- 25% off Winter Accessories
- 25% off Safety Accessories
- 60% off Clearance Summer Apparel
During the festivities, we'll be offering a gift with purchase to customers who spend $25 or more sponsored by Saucony, Brooks, and New Balance. Just drop the token on the plinko board and win a prize!

- $25 or more, get one gift
- $100 or more, get two gifts
Also all week, anyone who purchases over $50 of Brooks or New Balance gear is eligible to win a date night sponsored by Brooks and New Balance! One Brooks and one New Balance customer will each win dinner, movie, and massage for two. After a long day of working out in your new gear, it's time to kick back and relax for a night out with your sweetie (or BFF).
Schedule of Events
Thursday, 2/13: Boost Your Run with Adidas

NOTICE: POSTPONED DUE TO WEATHER - STAY TUNED FOR THE NEW DATE AND TIME!

Join us here for the A Night with Adidas Thursday, February 13th starting at 5:00pm! Our Adidas rep will be here with samples of shoes featuring Boost technology for you to take out for test spin. Also, if you buy an Adidas Energy Boost tonight, you will receive $10 in Fleet Feet Bucks to spend on your next purchase.

Here's how it works: Come to the store at 5:00pm for an introduction to the features of the Boost. Starting at 5:15 head out for a short test run in your new kicks. Don't worry if you don't get to try on shoes right away, our test runs are only 15 – 20 minutes, so in the time it takes to ask a few questions to our rep, the first group will be back and ready to trade in their shoes.  

Come on out and Boost Your Run!
To learn about the different varieties of Boost shoes, visit our Featured Products.
Will you be our Valentine? When you're shopping the sales on Friday, be sure to check out our hot cocoa and sweets bar. And because we love our customers, we'll have beautiful roses for everyone who comes in the store.
Saturday, 2/15: Brooks Transcend Fun Run and Waffle Breakfast
On Saturday morning at 9:00am, Brooks will be at the store to showcase their brand-new shoe, the Transcend. We'll have plenty of sizes to try on and take out for a test run, so everyone will get a chance to try out the new out-of-this-world shoe. We'll have an introduction to the Transcend at 9:00am, and every 15 – 20 minutes a group will head out for a test run. Afterwards, we'll have a waffle breakfast at the store to celebrate our anniversary and give everyone a chance to ask our Brooks rep any questions they may have about the Transcend.
To read up on the Brooks Transcend, check out our Featured Products.
Sunday, 2/16: Cades Cove Social
This month's social on Sunday at 7:00am starting from the Cades Cove picnic area is going to be extra special. In addition to the fun run/walk and pancake breakfast, we'll also be hosting a photo scavenger hunt. So for all you Nancy Drews and Hardy Boys, grab your oversized magnifying glass and get sleuthing! Learn more about the event here.
Monday, 2/17: Fleet Feet Flash Run

President's Day morning, Fleet Feet takes to the streets in matching red Fleet Feet shirts from New Balance! Join us at the store at 9:00am to pick up your free tech tee and go for a "flash run" with the Fleet Feet Knoxville crew (around 3 miles). Kids are invited to join in with their parents, and encouraged to sport their best superhero costumes! Supplies are limited, so come early to make sure you get one!
Tuesday, 2/18: Foamy Shoes, Foamy Brews With New Balance Fresh Foam 980
On Tuesday night at 5:00pm, New Balance is coming out to showcase the new Fresh Foam 980 shoe. With neutral cushioning that combines a more natural drop with a plush ride, this is a real crowd-pleaser. At 5:00pm our rep will introduce the Fresh Foam shoe, and then we'll all take them out for a test spin. At 5:30pm, we'll have a Good form Running Clinic with Rev 3 Triathlon overall winner Sean Burris to talk about how your form can improve the quality of your run. Afterwards, stick around for some brews while we talk more about foamy shoes!
To learn more about the Fresh Foam 980, visit our Featured Products page.