What: Fleet Feet's 6th Birthday Weekend! 
When: Thurs, February 14 - Sun, February 17th
Where: Fleet Feet Knoxville and Cades Cove!

Join u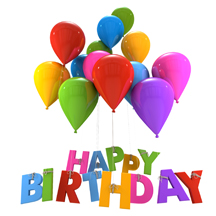 s as we celebrate our 6th birthday! Starting Valentine's Day and running through Sunday, February 17th, we will have games, giveaways, refreshments, and super special sales each day to celebrate! Stay tuned to our facebook page for the most up to date information!
Here's a sneak preview into what we have in store for you:


Thursday, February 14th - Valentine's Day!
Let us help you outfit your sweetie with some sweet gear! We will be giving away a rose with every purchase, serve sweets and coffee all day and have some sweet deals on your favorite gear. We will also sweeten the deal and wrap your gifts for free!
Save 20% off winter apparel and accessories today - sweet!

Friday, February 15th - Happy Birthday to Us!
We will have games giveaways, refreshments and a very special sale all day to celebrate you, our customers!
We are celebrating our birthday by giving a gift to you! Today, for any apparel or bra purchase between:
$100 - $149.99, receives a $10 gift card to use on your next purchase.
$150 - $199.00, receives a $15 gift card to use on your next purchase.
$200 - $249.00, receives a $20 gift card to use on your next purchase.
$250 - $299.00, receives a $25 gift card to use on your next purchase
All footwear purchases receive a free pair of socks, while supplies last
We will also be playing some super fun games and giving away door prizes all day! So come by, play and enter for your chance to win!
Saturday, February 16th - Fun Run and Pancake Breakfast! Join us for a fun run at 9:00 am followed by Cheryl's delicious pancakes afterward! Those who come to the fun run are eligible for an extra  special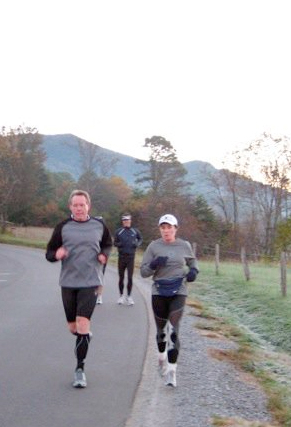 discount - all you have to do is show up and run the fun run in your party hat!
ALL DAY special – 20% off select winter apparel & accessories
Buy 3 Socks Get One Free
Extra secret sale for those who participate in the 9:00 am fun run!
Sunday, February, 17th -  Cades Cove 
Join us at Cades Cove for our monthly group social where you can enjoy the scenery and crisp air, followed by a delicious breakfast afterward. Bring something to share if you like!
We will also have special deals at the store!
10% off nutrition
20% off winter apparel and accessories
Socks Buy 3 Get 1 Free!