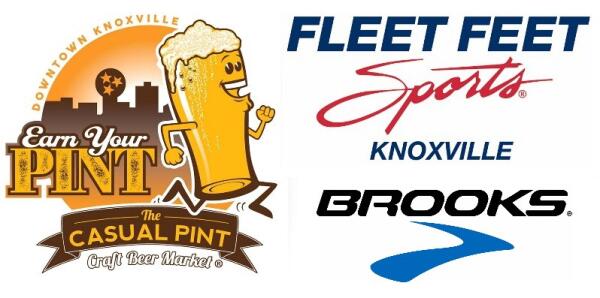 Where: Downtown Casual Pint - 421 Union Ave, Knoxville, Tennessee
When: Wed, 02.11.15
Time: 6:30 pm
Join Fleet Feet Knoxville and Brooks as we head downtown for a pub run at the Casual Pint! We'll have sample Brooks Adrenaline 15 running shoes to test, awesome prizes, and $1 off pints for runners courtesy of the folks over at the Casual Pint. We're also excited to announce that elite mid-distance runner Matt Elliott will be joining us! After his breakout performance at the 2013 US national championships in the 1500m, Matt has been hard at work training and teaching kindergarten full time until his recent move to Knoxville to focus on training.
Be sure to get here a few minutes early to snag your size! If you test out a pair, you'll be entered to win some cool swag, and if you bring a friend new to Fleet Feet Knoxville, you'll both get FIVE extra entries in our drawing! Winners won't be announced until Sunday 2/15, so try to come to as many events during the week as you can to increase your chances of winning the grand prize!