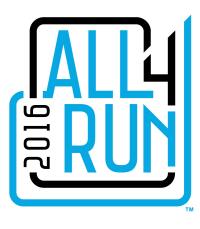 Where: Fleet Feet Sports Knoxville & Around the World
Date: Wed. 06.01
Time: 12:00 PM
Declare your passion for running - and walking - by taking part in our #All4Run National Running Day Event!
Whether you're a lifelong runner or a beginner new to the sport, we encourage you to join Fleet Feet Sports Knoxville and and other Fleet Feet Sports runners around the country for national group run. Parents are encouraged to bring their kids to this family friendly group run. It's the perfect way to spend an afternoon during summer break!
FREE to the public - All ages and abilities are welcome!
#All4Run