Before your next run, your next walk or your next shift at work, stop in to your local Fleet Feet Kingsport or Johnson City and experience what a great FIT can do for you. Our FIT process focuses on providing you with the right shoes, gear, and knowledge for you to move your best. Plus, it's completely free and you don't need an appointment! Here's what you can expect during your visit...
First, we listen:
We want to know about YOU. Are you running? Walking? Battling an injury? There's no such thing as too much information, and the more we know the better we can help!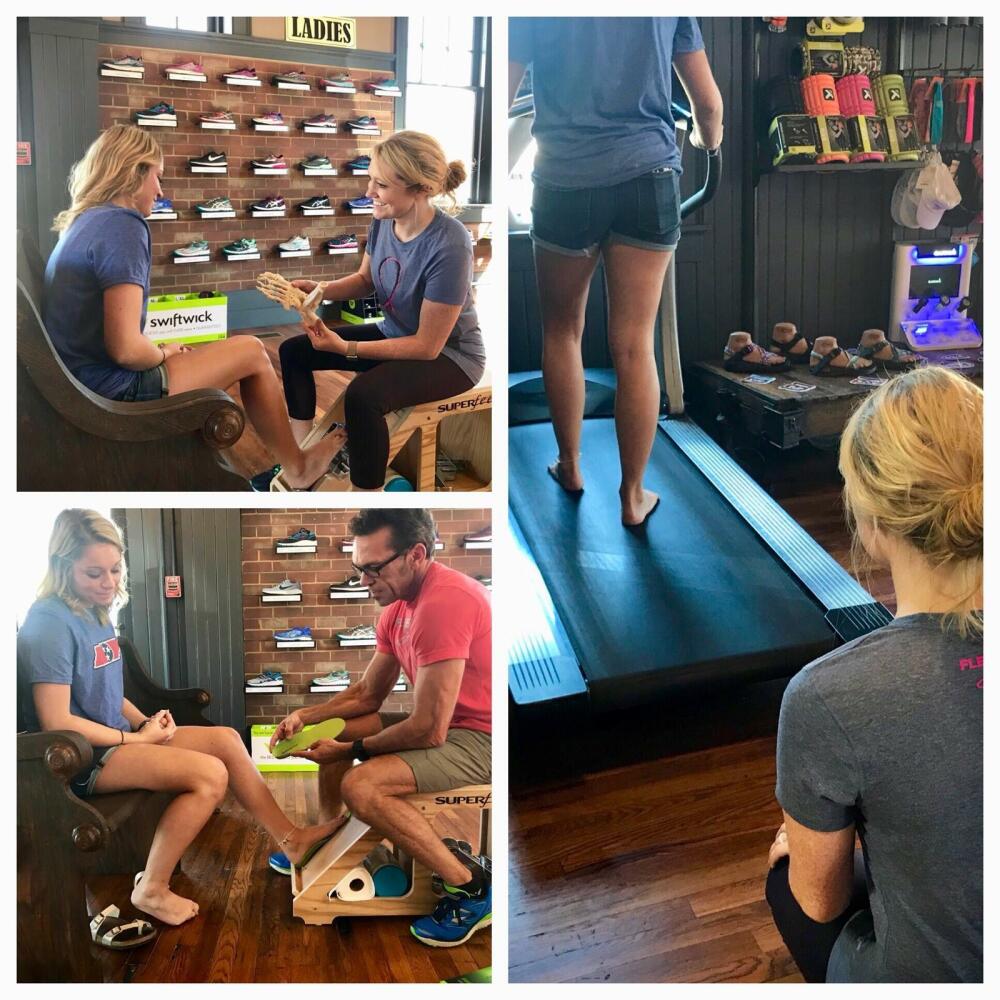 Second, we watch:
We'll observe your foot in motion. This helps us determine how you move and the biomechanics of your gait.
Third, we act:
Whether you try on a couple pairs of shoes or eight, we will work with you to find that right match. From getting them on to lacing them up the right way, we're there through the whole process. We may also talk socks, insoles, gear or apparel – anything we think might benefit you.
Sounds pretty cool, right? Stop by and see us soon, we can't wait to meet you!
INTRODUCING fit id
See your feet the way we do. Experience fit id — a 3D scanning experience that only happens at Fleet Feet.
3D SCANNING TECHNOLOGY
Fit id provides a full scan of your feet in five seconds, measuring everything that matters.
SEE WHAT WE SEE
Together, we review your interactive scan and talk about what it means.
PERSONALIZED SOLUTIONS
Using your scan and our expertise, we customize fit solutions for you to try, buy, and love.
TRACK & SHARE
You receive an email with your foot scan to keep and share. We will reference your scan on your next visit to compare any changes and update your fit id.