Fleet Feet Kingsport and Johnson City gives you $15 back for every $150 you spend.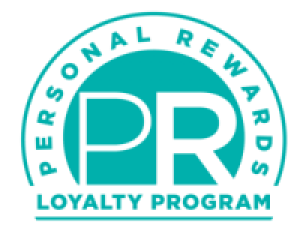 PR Program Benefits:
Receive $15 credit for every $150 in merchandise purchases before tax
No sign up fee
No minimum purchase
No card or ID to carry
No accumulation time frame
Valid on all regularly priced items
Record of purchase history for easier shopping
Access to exclusive PR events, and shopping offers.
At the bottom of every receipt you will find your current point balance
Not a PR Member Yet?
Simply provide your full name and a valid email address next time you make a purchase.
You will begin receiving our monthly email newsletter filled with information about Fleet Feet events, Kingsport and Johnson City area races, fun runs and product features. To ensure you receive Fleet Feet Kingsport and Johnson City emails Click Here 
To accumulate points, let your Fit Specialist know that you're a member of the PR Program each time you make a purchase.
Terms and Conditions
PR Vouchers are redeemable only on future in-store purchases (earned PR Vouchers are available the next business day)
PR Vouchers do not earn points toward other PR credits
PR Vouchers are not redeemable for cash and no change is given
PR Voucher total will be reduced by any merchandise returned or refunded
PR Vouchers will expire after 90 days after issue date.
Purchases made with Promotional Gift Certificates or Coupons are not eligible for accrual of PR Points
Gift Card purchases do not count toward PR Points
Purchases made with a Gift Card are eligible for accrual of PR Points
State sales tax applies to all purchases, including PR redemption purchases
One name per PR account. The PR Program is reserved for individuals and same-household families
Organizations, corporations and non-for-profits are not eligible for membership. Once established, accounts cannot be combined to earn rewards
State sales tax amount does not apply toward PR Points
Service items such as training programs and race entry fee's do not earn PR Points