The Run Happy Power Hour is on!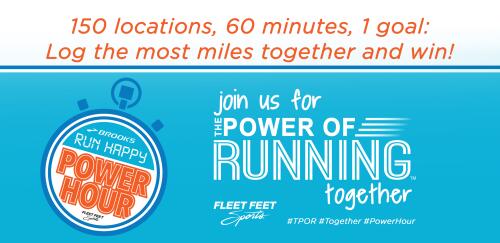 This month, our "regularly scheduled" Pub Run at Sleepy Owl Brewery will be a Power Hour of Running and Yoga! Our goal for this event is to bring together runners and walkers of all abilities for challenging, stress free workout, AND apply those efforts to The Power Hour challenge. Fleet Feet Sports has 150 locations nationwide battling to log the most miles in one 60 minute time frame. It's a night to log some major miles! Bring your family, friends, and neighbors from far and wide to run or walk!
Prizes will be awarded for the following
1-Most miles logged on September 10th
2-Person bringing the largest group to the event
3-A wild card!
After the run/walk event, we will get our savasana on as we "strike a pose" practicing yoga for runners.
What: Power Hour Fun Run
Where: Sleepy Owl Brewery
When: September 10th at 6pm.
Why: To have fun and win some prizes!

Who: You, your yoga mat and friends!
Questions?
Call Fleet Feet Kingsport at 230-0002 or Email BJ