Chacos!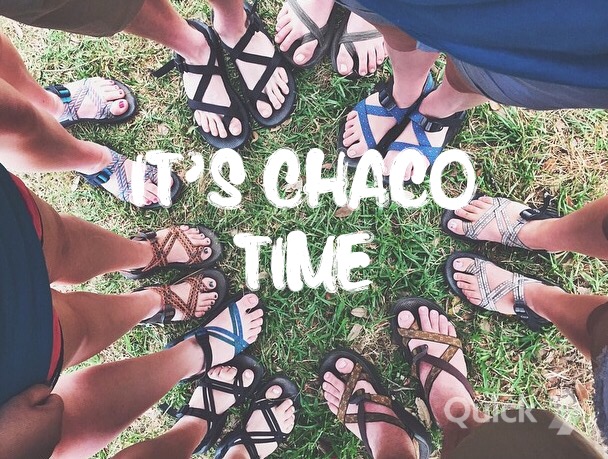 I love sandals. When the weather gets warm, all other shoes are neglected for my Chaco sandals. I want my feet to stay cool and free. And I love to show off painted toe nails!
But I'm also on my feet a lot, walking on uneven ground and hiking outdoors. So "pretty" but flimsy and strappy sandals are out of the question. I love them, but I just can't wear them. Being beautiful is just not worth the risk of a sprained ankle.
I need serious, practical sandals. Chacos come to my rescue and fit the bill perfectly.
Lots of people mentioned Keens when I was on the hunt for the "perfect pair of sandals." But I do hate to wear clunky, masculine shoes! Keens are not attractive enough for me and my already massive (size 9 1/2) feet. What's a girl to do?
Chacos are the answer to my footwear dilemma -- both sturdy and beautiful!
Stop by to see our full line of Chaco Sandals.