Our national, award-winning program has helped 
thousands
of people complete their first 5K. Our Running Club (formerly No Boundaries) is a walking, walk/run interval, and beginner-runner training program structured to help you cross the finish line of a 5K (3.1 mile) race in just 10 weeks.  The program includes two weekly workouts, a training plan, pacers at your speed, customized coaching, educational opportunities and more!  It's not just about completing a 5K, it's also about changing your mindset, adjusting your lifestyle, and becoming the best version of yourself!
INFO meetings: 
Tuesday, March 17th in RIDGELAND @ 7pm
Thursday, March 19th in FLOWOOD @ 7pm
The program kicks off Tuesday, March 24th at 6pm at both locations. 
We are training for the BIG RUN 5K on National Running Day!
Have you done our this program before? Bring a friend in and get 50% off registration for BOTH of you!  Email michael@fleetfeetjackson.com for details!
For the FLOWOOD Running Club, sign up HERE!
For the RIDGELAND Running Club, sign up HERE!
Stuck in between? You will be able to participate at whatever location is convenient for you on any particular day, but please register for the location you will attend most frequently.
Other Questions? Contact: Michael Harrison, michael@fleetfeetjackson.com or call the store: 601.899.9696
Sponsored By: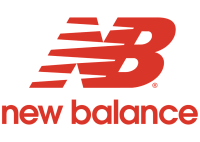 5K FINISH | Spring 2020 More Info »
Program Start: March 24th
Program Schedule: Tues. Thurs @ 6pm
Program Fee: $100
Description: This beginner 5k program includes a walking portion, a walk-run interval method, as well as a running exclusively method. We will have mentors to help you along the way in the group workouts. Not only will you receive coaching but you'll be educated on topics ranging from injury prevention, stretching, recovery, diet, gear and clothing and more! The 10 week program will meet on Tuesday and Thursday evenings at 6:00pm. We will have 2 informational meetings: March 17th in Ridgeland and March 19th in flowood, both at 7:00pm. The program kicks off Tuesday on March 24th at 6:00pm in Ridgeland or Flowood, depending on which one you sign up for. We will prepare for the Big Run 5K in June!