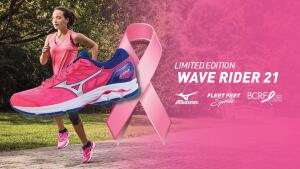 MARK YOUR CALENDAR! We're ready for another fun run and this time - for a great cause! On Friday, October 6th we'll meet at the store at 6pm for a little fun - a little run and a whole lot of pink in recognition of Breast Cancer Awareness Month! Show up decked out in pink and we'll have swag from Mizuno, pink cocktails and the new Mizuno WaveRider21! 
2 mile or 4 mile run.
Free Swag and cocktails? Great cause? Running with friends? Where could you go wrong?
See you there!