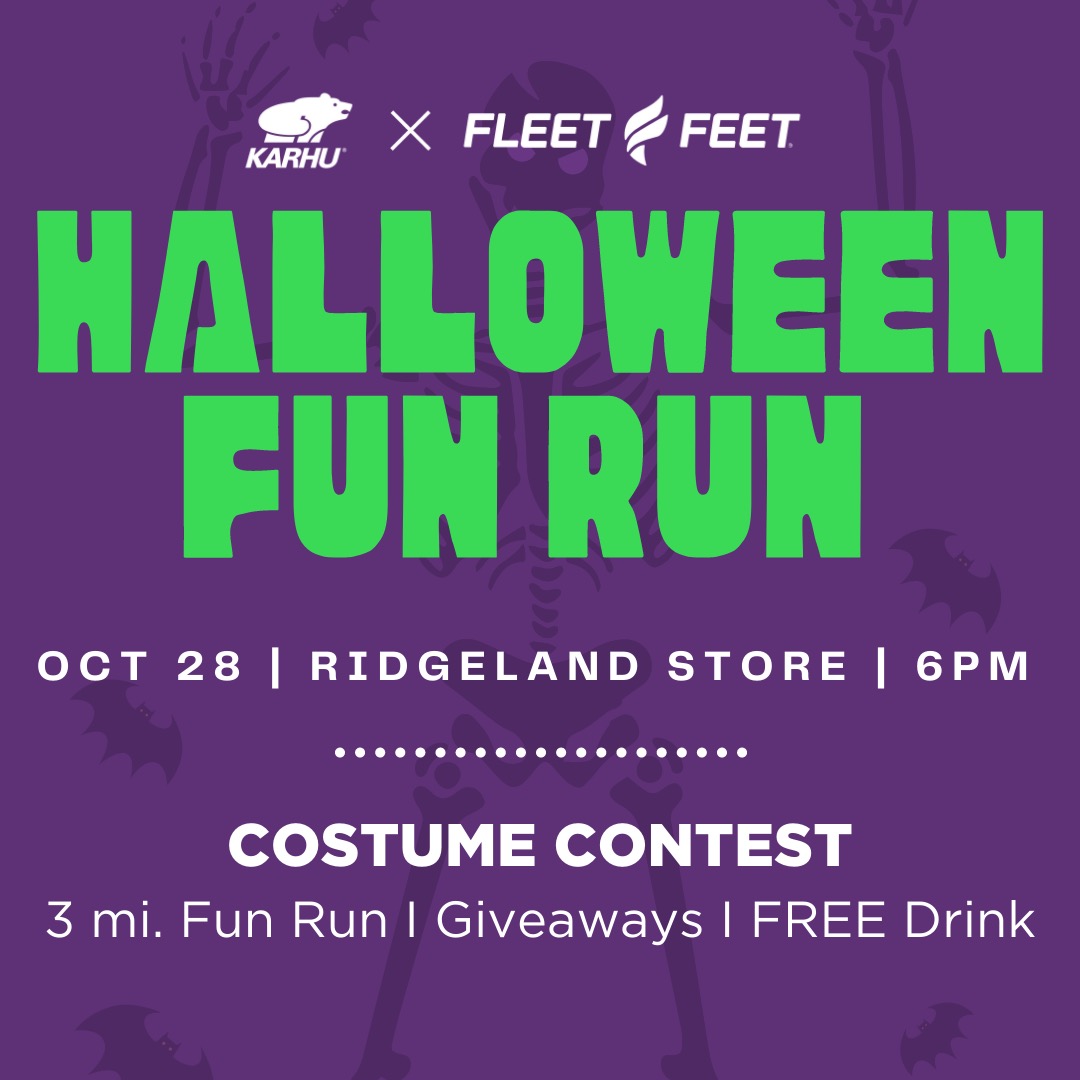 Costumes wanted! Join us for our Annual Halloweeen Run! This year, we'll be running from our homebase, Fleet Feet in Ridgeland! It's free, so sign up and sign in HERE!
Scattered throughout the trail are hidden scary items that, if you return them, you win a prize! The ultimate prize is the Greased Pumpkin (one for the guys, and one for the ladies!) that is also hiding somewhere on the trail. If you find, you could win a free pair of shoes!
Got a great costume? Show us! We'll have a costume contest as well!
As always, we have Capital City Beverages sponsoring our run, so enjoy a free drink afterwards!
3 mile Fun Run
Fleet Feet Ridgeland, October 28th, at 6 PM!
SPOTS ARE LIMITED! We are trying to be respectful of the social distancing laws put into place, so make sure to register HERE before we fill up!