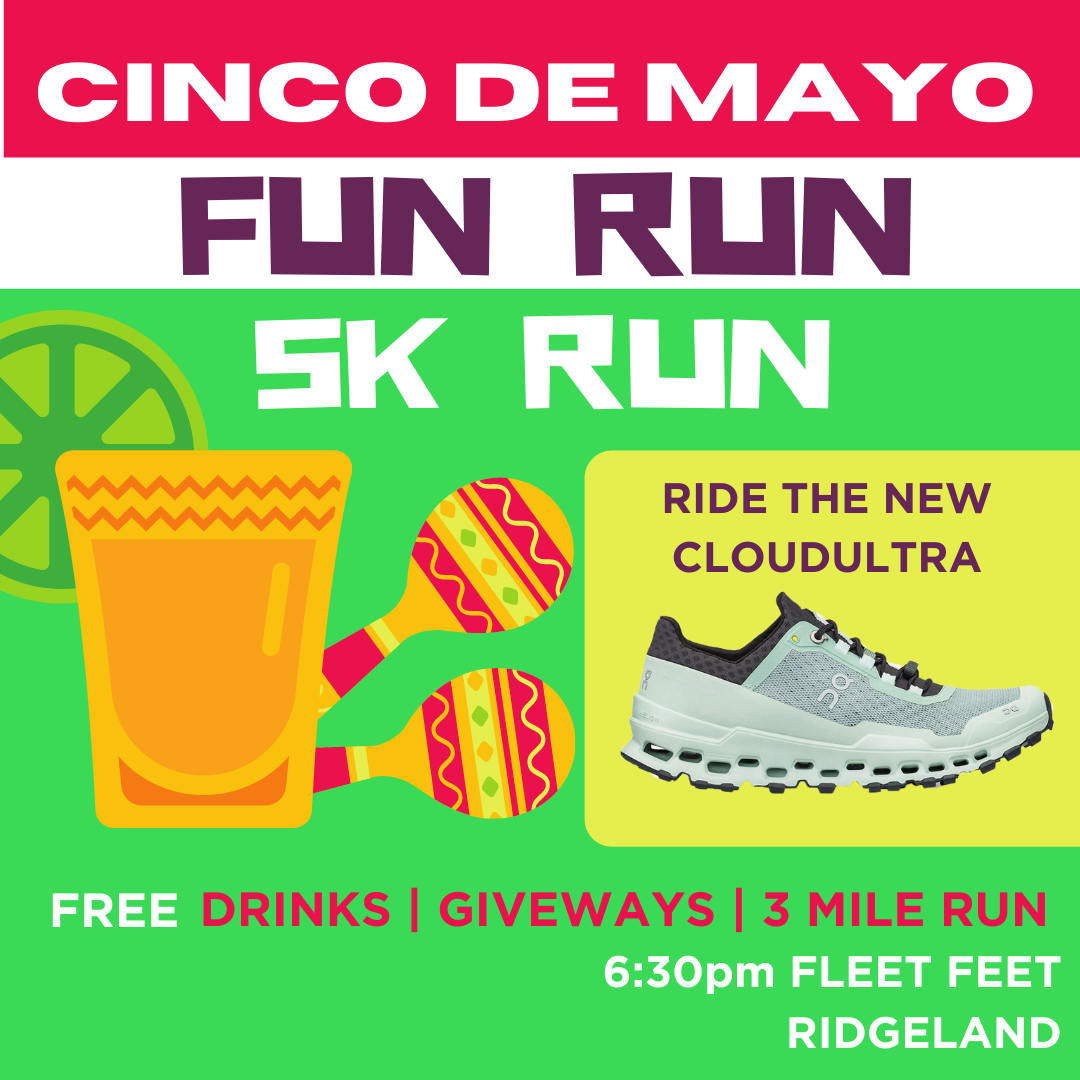 It's finally time. FUN RUNS ARE BACK!!! And oh boy, do we have show for you!
All the usual stuff you know and love: 5K Run for the whole family from the Ridgeland location. We'll have drinks for those of age and a slew of giveaways when you finish. With covid restrictions still in place, we need you to sign a waiver, so please register for the event HERE.
PLUS, we are bringing out demos of the On Cloud to try out on the run! We'll have several models to choose from. Check out what the hype about on is all about.
Run. Drink. Grab a stache and celebrate Cinco De Mayo with us! Sign up today!