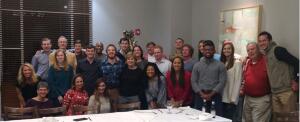 From our family to yours, we want to share the blessing of being your local running store. We've got deals as well as a great guideline to show you just what you're looking for this holiday season. For the 12 days of Christmas, we will be revealing a new item/special deal EVERY DAY that would go great on any Christmas list! If you are just looking for ideas, check out our 2018 CHRISTMAS GUIDE HERE! 
DAY 1


DOORBUSTER! We've got the Glycerin 15 for $85! Hurry in while supplies last! 
The Brooks Glycerin is a great, high-cushion shoe that fits a wide variety of runners, and for $85, it makes it one of the cheapest we've got! Get it soon!
Day 2
ALL SOCKS BUY 3 GET 1 FREE!!!  (Balega!)
If you don't think socks make a big difference, you are in for a surprise! All of our brands are discounted for the Christmas season, so there's never been a better time to stock up! Our socks are blister resistant, moisture wicking, and help keep out stinkiness from bacteria. They make a great gift from the marathon runner to the couch sitter, because they are the most comfy in the business!
DAY 3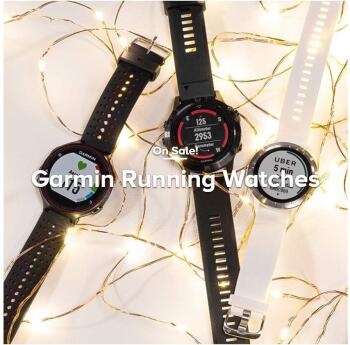 We have SO MANY Garmin watches on sale: Vivoactive 3, (with AND without music apps) The Fenix Watch series, and the Forerunner series 35 and 235. These are some deep discounts, equivalent to what we had on Black Friday and Cyber Monday. So whether you need something just to track your pace, or if you need something for an ultra marathon, we are going to have the watch for you!
Day 4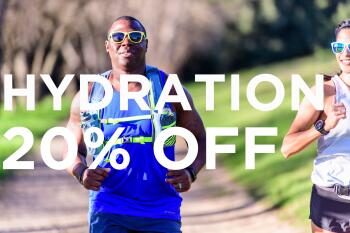 All of our hydration carrying items, including hydration vests, are 20% off! We have traditional items and brands like Savaro, as well as more technical brands like Nathan and Amphipod. Our exercise bottles are ergonomical designed and made to be held easily in your hands. These are ideal for any runner or walker, especially in the MS heat! Find your favorite style in the store and get it 20% off!
DAY 5
We've got so many sweet massage tools! Runners put a lot of stress on their bodies, so get the runner on your list a gift that can help ease the tension. Massage tools use rollers, knobs, and grooves to knead knots and loosen fascia, which can help runners feel looser and run pain free! We've got both simple hand held devices, foam rollers, and full body massage kit. Find out which one is best for your runner today!
Day 6
What if you aren't a big fan of Balega? Well don't worry, we've got your feet covered! Feetures socks will also be Buy 3 get 1 free til Christmas! Get those last minute stocking stuffers while you can! We have both Feetures MAX cushion as well as their ultra light, so check them out!
Day 7
Never heard of SAXX? Well it's only the most comfortable thing a guy can wear while running! Most compression brands other "general compression" for men, but SAXX is ergonomically made to fit a man comfortable while still providing compression is some much needed areas. If you are tired of chaffing, check out a SAXX! 
Day 8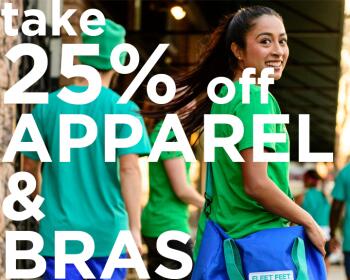 25% off ALL apparel? There's got to be some exceptions...? Nope, you read it right! We've got all clothing items and the best sports bra selection in town for 25% off. There's never been a better time to get that snazzy half-zip jacket you've been looking at, or to get properly fitted for a sports bras. Time to exercise comfortably and confidently with the best of the best materials at Fleet Feet!
Day 9
If you've ran or walked more than a 5K, chances are you've needed a little energy boost, and Fleet Feet has a WIDE variety of choices, including every runner's best friend, GU! We've got ROCTANE flavors as well as the more traditional flavors like Tri-Berry and Chocolate. Even if you don't like GU, we have plenty of organic brands like SCRATCH and Honey Stinger. It's the perfect pick-me-up and stocking stuffer for your runner!
Stay tuned for Day 9!