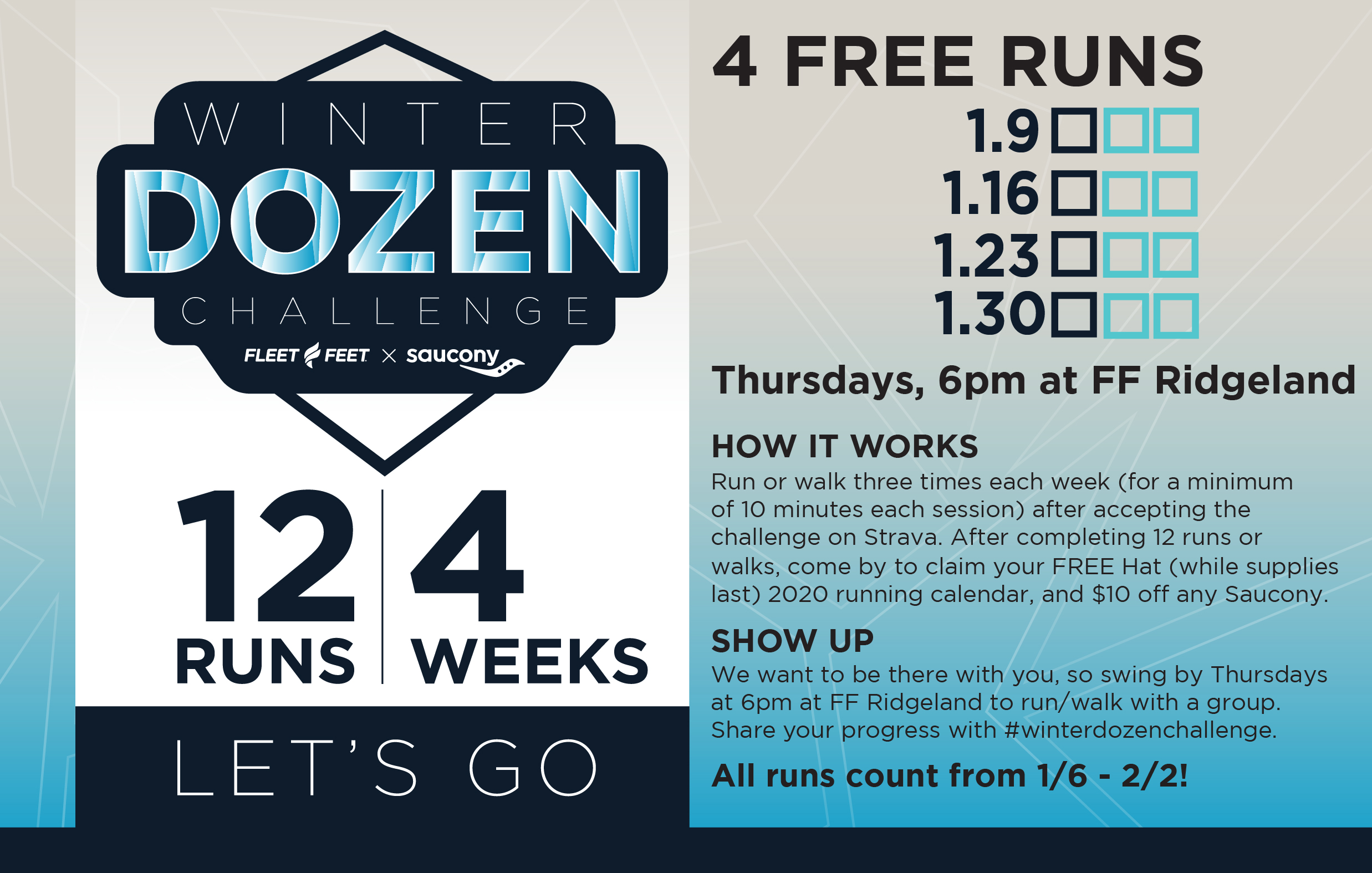 The second of our Winter Dozen Challenge Series. The run is at 6pm at our Ridgeland Location. This run is FREE and part of a series of runs. If you want more information on this Strava challenge, visit our page here!
PLEASE BRING A LIGHT AND SOMETHING REFLECTIVE. Your safety is our priority, and we will be on the multi-use trail for the majority of our runs. However, for your own safety, please bring your own headlight and reflective vest or band. If you do not have these, stop into the store early and we should have plenty in stock to buy.
We will be running a 5K distance. You DO NOT have to run that distance. The challenge is only for 10 minutes of activity at a time. You can also run more than just 5K. :)
Light snacks and refreshments will be served afterwards.