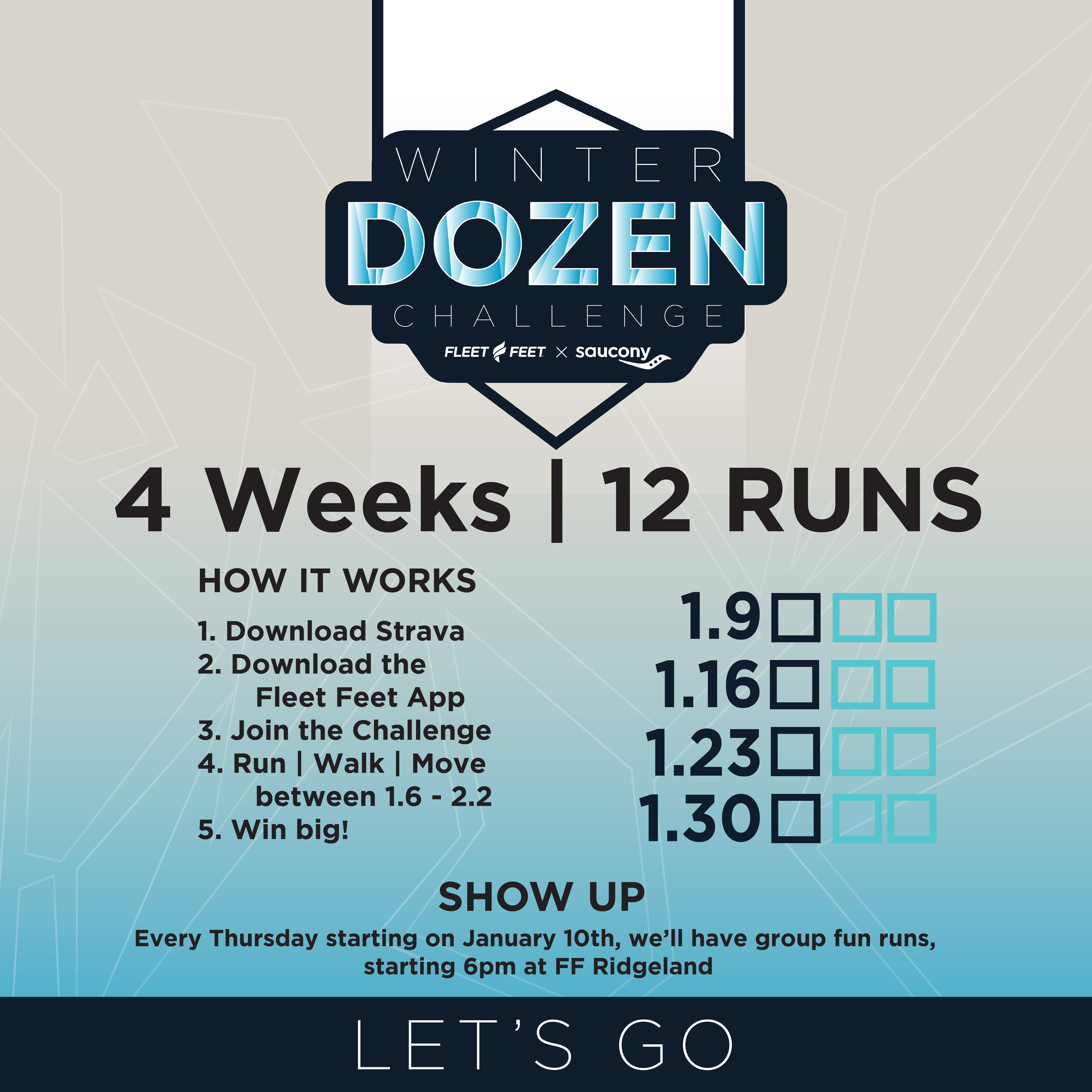 It's hard to motivate yourself when its so cold outside, but Fleet Feet and Saucony have your back! Introducing, the Winter Dozen Challenge! 
12 RUNS. ONE MONTH. Let's get out there!

HOW IT WORKS
Download the strava app and look up the Winter Dozen Challenge. You'll see us as well as other Fleet Feet's around the nation racing it out to see who can put in the most miles! To complete the challenge, all you need to do is log 12 run or walks (of at least 10 minutes) throughout the month of January on the Strava app. You can also sign up for Strava online. So find a trail, hit the treadmill, or pound the pavement—every surface counts. For more information, visit here!
Running Events:
We'll be hitting the multi-use trail in Ridgeland EVERY Thursday starting 1.9 to help you get those miles in. We'll have the running events ALL at the FF Ridgeland location starting at 6pm. 
Prizes:
● FREE Boco Exclusive Hat (while supplies last!)
● A 2019 training run calendar.
● A Winter Dozen Magnet
You've got the rundown, now sign up and show up on Jan. 1.9!  We'll be running as a group from the Ridgeland location. Post your progress with #winterdozenchallenge @fleetfeet @saucony for the chance to win some sweet prizes! We'll run every Thursday of January to keep you motivated and going throughout the month!
Sign up via the app or online. You can view that and more, HERE!