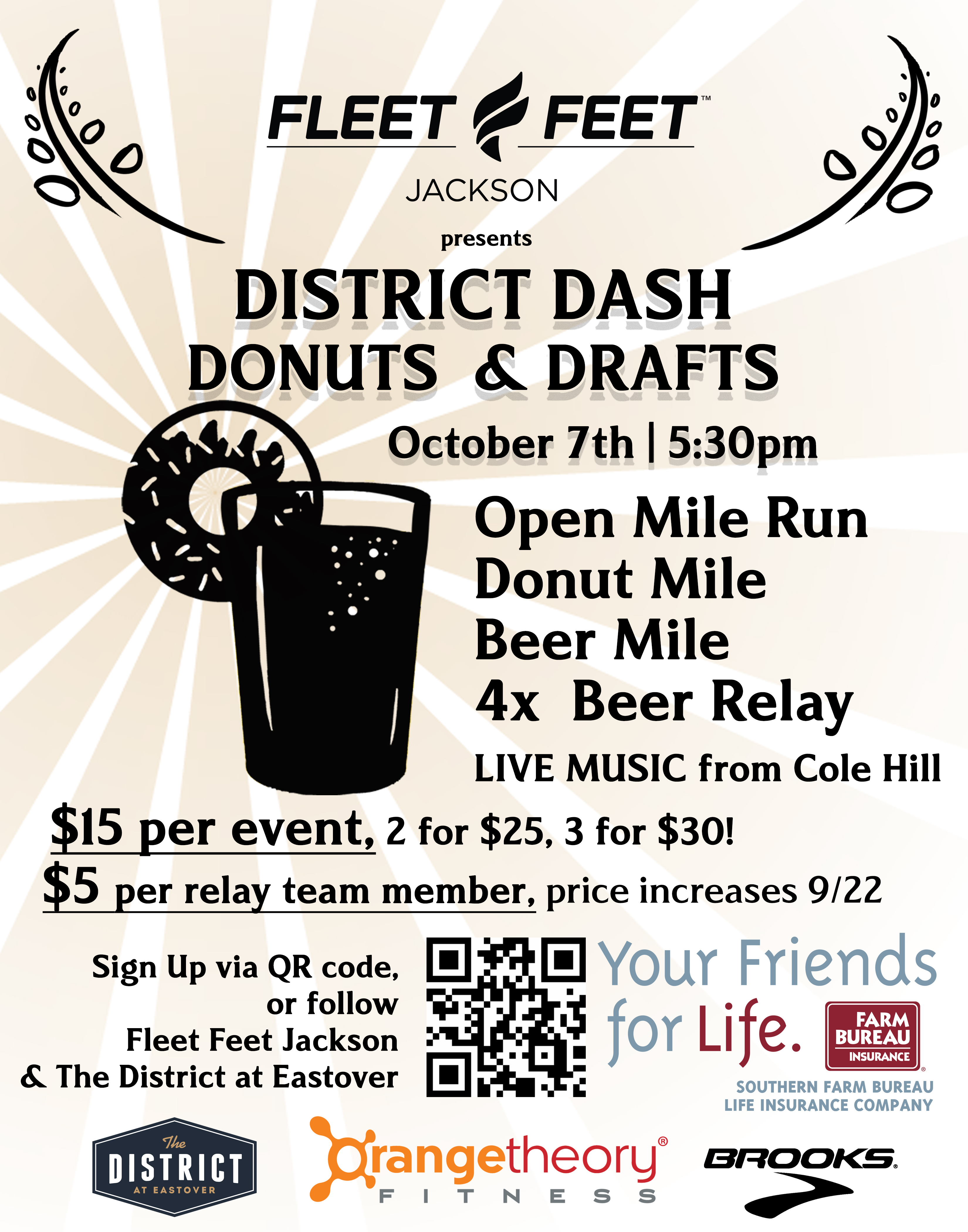 The inaugural race of the District Dash Donuts and Drafts (DDDD), hosted by the District in Eastover, is a new race following up Fleet Feet Jackson's previous one mile challenge, The Blue Mile. This event was made possible by the runners at Fleet Feet who felt strongly committed to providing a fun, exciting, and competitive atmosphere for health and fitness in the greater Jackson Area. The Blue Mile had tremendous success in participation from across the state, and DDDD hopes to continue that legacy by providing an exceptional race for both kids and adults.
4 Events: Open Mile, Donut Mile, Beer Mile, and Beer Relay! Prizes for Winners!
Don't hesistate, SIGN UP TODAY!