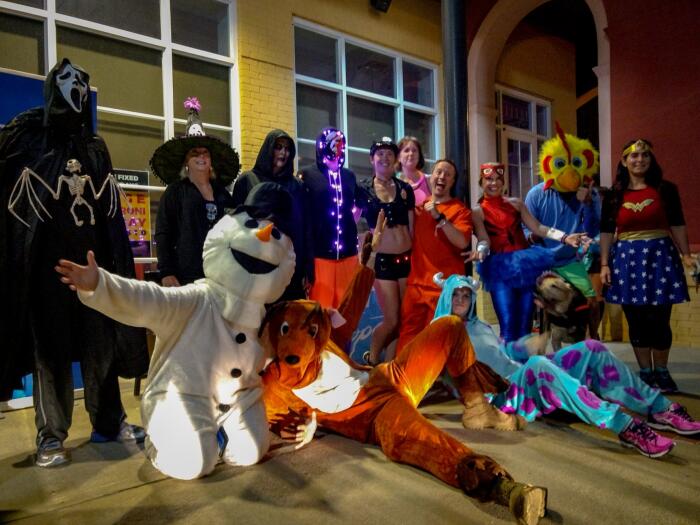 Costumes wanted! Join us for our Annual Ridgeland Pumpkin Run at Soulshine Pizza on October 30th!
Scattered throughout the trail are hidden scary items that, if you return them, you win a prize! The ultimate prize is the Greased Pumpkin (one for the guys, and one for the ladies!) that is also hiding somewhere on the trail.
Got a great costume? Show us! We'll have a costume contest as well!
As always, we have Capital City Beverages sponsoring our run, so enjoy a free drink afterwards!
2 or 4 mile Fun Run
Soulshine Pizza, October 30th, at 6 PM!
No need to register, just find it on our amazing Fleet Feet App and SHOW UP! Please park in the back of The Township, as there will be a bunch of us out running!