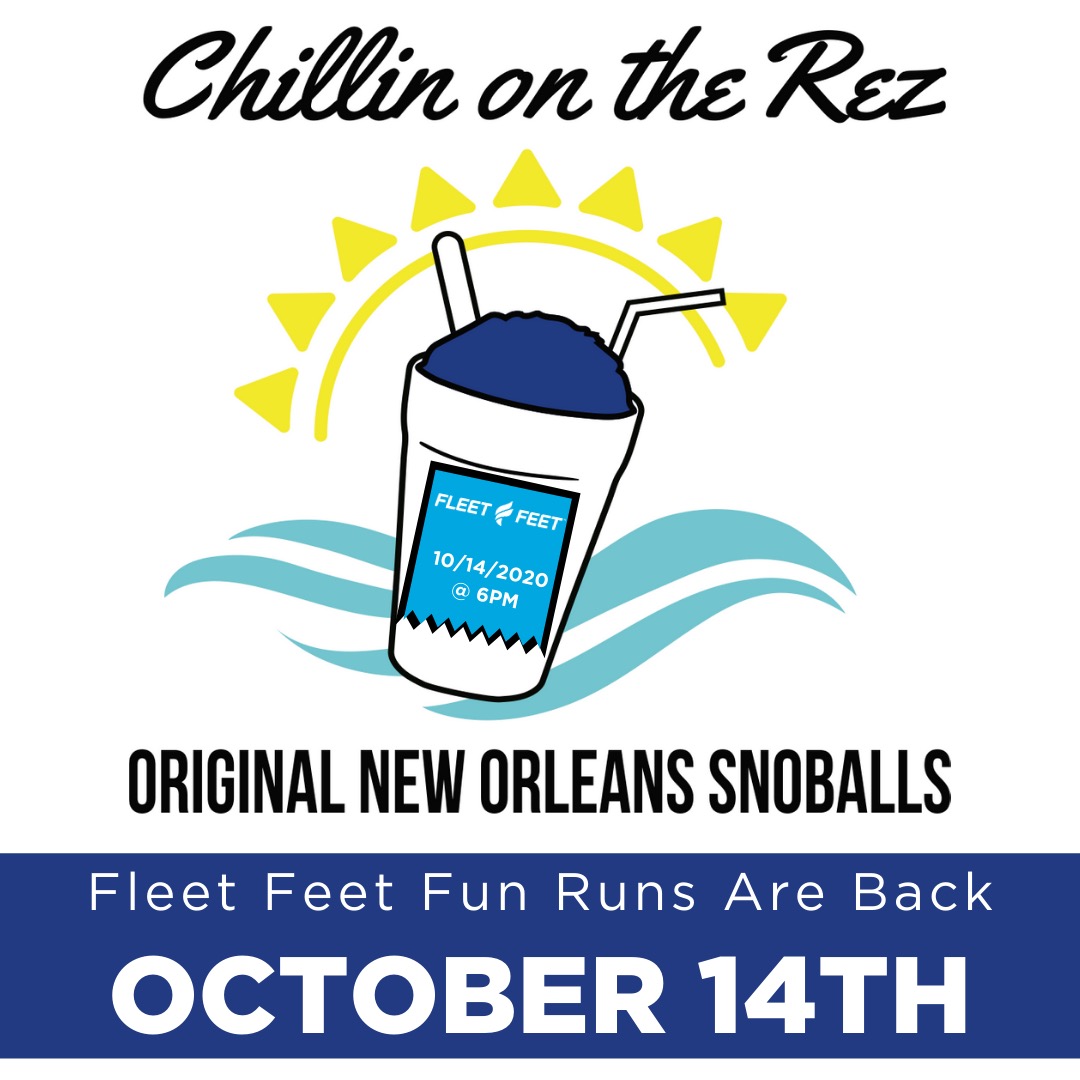 Fun Runs are BACK! And to kick it off, we are running from the new treat spot on the street, Chillin on the Rez! Spots are limited, so sign up HERE!
It's simple: We've got a marked off 3 mile course for you that you can run or walk, PLUS we'll have a couple of door prizes, including some giveaways from Vuori!
The course will be a simple out and back on the multi-use trail right by the shop, so we can enjoy snowcones and ice cream afterwards at the shop.
In order to keep socially distant as possible, we are limiting the amount of people who can come, so sign up HERE right now!