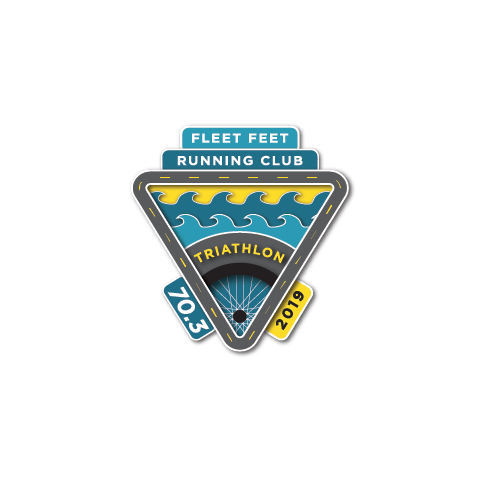 Meet Your Spring 70.3 Coaches & Sponsors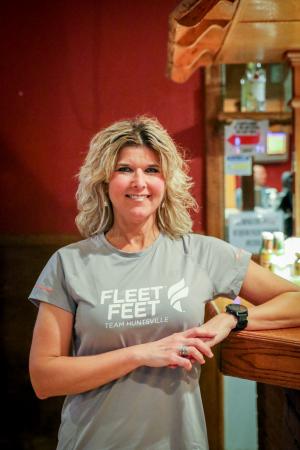 Amy Tanner Head Coach Spring 70.3 

This is my 12th triathlon racing season!  I love the sport and love the people more!  I have made the best friendships in this sport while keeping a healthy lifestyle.  For me, it is not always about time but just enjoying the trip to the finish line.  I've completed numerous 70.3s and a Full Ironman in 2018.  Triathlon Certified Coach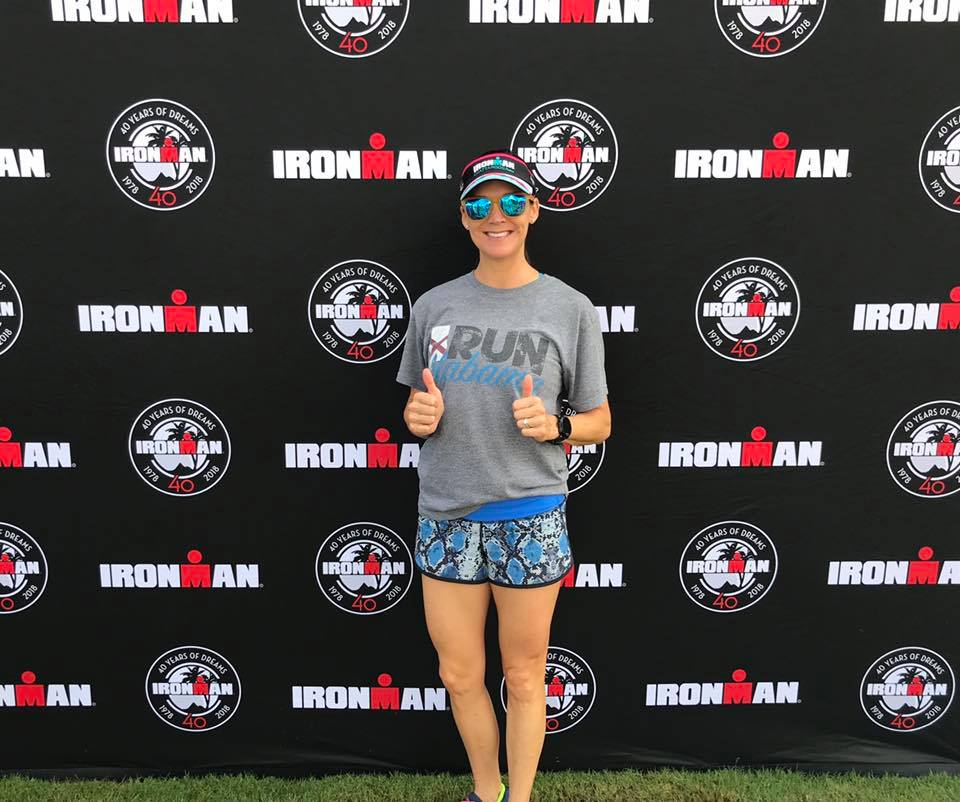 Wendy Pearson

My love for sports and the outdoors led me to Triathlon. The wonderful friendships, post race beer and being able to say I am an Ironman is just a bonus!!!
Being active is good for the body & soul and I enjoy sharing that passion with others and hopefully my boys will follow in my footsteps.
Half Ironman and Ironman Training Group Mentor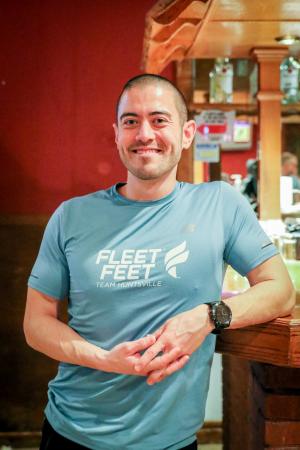 Nathan Pierce
I
n 2016, I participated in the Fleet Feet Tri 201 training program.  Since then I have swam, biked and ran with Fleet Feet and have gotten stronger because of it.  Three years ago, my first Marathon time was 4:37- and this past December I got a PR of 2:47!  I like to share the passion of racing that was given to me by previous Fleet Feet mentors.Triathlon Group Mentor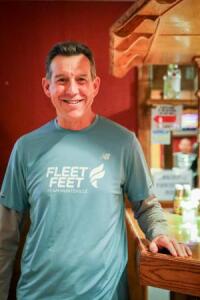 Jamie Miller

Graduated from East Tennessee State University in 1983. Competitive tennis player as a kid, played tennis at ETSU, was named team captain two seasons. Played professionally for a short period of time. Worked for 18 years as a tennis teaching pro. Road raced motorcycles for 16 seasons, winning a national championship in 2001. Have completed 47 Marathons, 12 Half Ironman races and 6 full Ironman races. Was a member of Team USA for the Duathlon World Championships in Ottawa, Canada.Have been a member of the Fleet Feet Huntsville Triathlon Team for the past 5 seasons.Spring Half Ironman Mentor and Ironman Mentor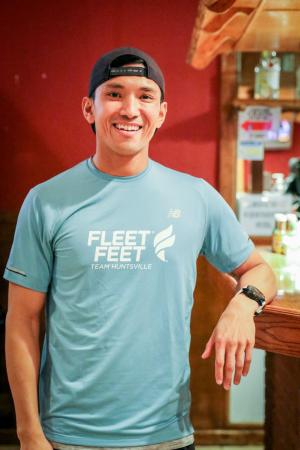 Jason Sabio

I'm just an ex-athlete trying to fill his fitness void. I started the sport of triathlon in 2017. I've loved every moment of it, and now, I am learning that running is the key to success. As I continue my journey through the sport, I want to share my passion with those around me. We exercise to make us feel better. We strive for goals to make us fulfilled.Triathlon Group Mentor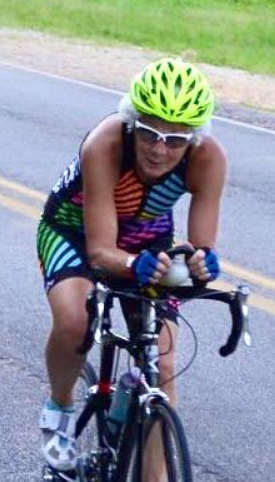 Sarah Green 

I ran my first marathon in Berlin in 1986 and have completed over 10 marathons, the Goofy Challenge twice and the Army 10 miler over 20 times.  After retiring from the Army after almost 30 years of service, I decided to join the Fleet Feet 70.3 training group for the personal challenge and to branch out from just running for exercise.  I have since completed numerous triathlons including two 70.3 events and the Chattanooga Ironman this past September.  The Fleet Feet training group provided me the coaching I needed to swim, bike and run and to also maintain my nutrition and stamina.  I never thought I could do 70.3 miles or a full Ironman, but the Fleet Feet training programs provided me the training, mentorship and encouragement to accomplish things I never thought possible.  If you have been looking for new challenges, come join the Fleet Feet training program.  Triathlon Mentor

At Nesin Therapy, our approach to physical therapy is truly different. Our hands-on personalized treatment plan goes farther than the standard exercise-based approach and is delivered one on one by licensed staff. We work beyond the joint and address the underlying issues to more effectively manage or eliminate pain.
In 1987, Janet Nesin founded Nesin Therapy. The initial practice provided contract physical therapy services for home health agencies and nursing homes. She began the business from her home with one employee, Sandy Kimbrel, who retired from Nesin Therapy in 2017 after 30 years with the company. Janet's primary goals included controlling the quality of physical therapy services and providing flexible work schedules for her employees. Michelle and Janine Nesin began to treat patients alongside their mother at the beginning of their careers. The company transitioned from contract to outpatient services. Nesin has expanded into three clinics in Madison, Southeast Huntsville and Research Park.
Nesin Therapy values excellence, collaboration, life-long learning, integrity, and nurturing. The company implements these values daily in order to provide the highest quality physical therapy services.
Nesin's vision is to set the standard of excellence for the nation as a model physical therapy practice. The mission of the company is to improve the health and well-being of our clients and community while securing a stable business environment that nurtures professional and personal growth for our employees.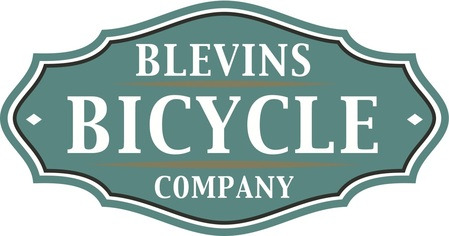 Blevins Bicycle Company began as a humble backyard shop built from the ground up from the perspective of a bicycle mechanic.  From a 700 square foot shed to a massive 8000 square foot storefront in South Huntsville, Blevins Bicycle Company has always had the fundamental belief that a working bicycle is the most important aspect of cycling. 
 My passion for riding started over a decade ago working at various bicycle shops around North Alabama. Like any good bike shop mechanic I took my work home with me. It didn't feel like work at the time. I mean, it's my passion and I wanted folks to ride well maintained bicycles.
- M. Blevins
After wrenching all day at a bike shop Matthew went home and wrenched on friend's bikes. In early 2011 Matthew split ways with the shop he worked at and started doing repairs and fittings full time out of the humble backyard shop. Within a couple of months repairs and fittings started flowing in so much so it became obvious that it was time to expand and follow the dream of owning a "legit" bicycle shop.
Matthew comes from a family that has been in business in the Huntsville, Alabama area for over 75 years so it was only natural that he decided to go into business for himself.  After selling everything most of his personal possessions and securing a loan with the help of his Grandfather (H.C. Blevins) who believed in him, Blevins Bicycle Company slowly started to become a reality. Countless hours of work along with sleeping at the shop for the first year was a pretty rough start but hard work and determination made his dreams a reality.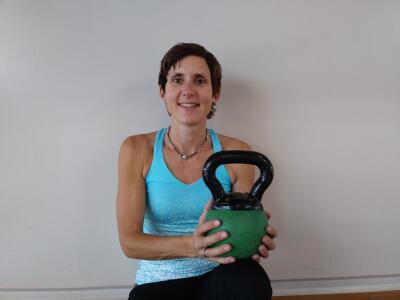 Lisi Bratcher Exercise Scientist & Certified Coach 
I'm a Certified Triathlon Coach, Certified Sports Nutritionist and has her degree in Exercise Science. Born and raised in Austria, I raced dirt-bikes, triathlons and bicycles for 20 years in Europe and in the USA. Today you'll find her teaching Exercise Physiology and Kinesiology classes at the University of Alabama in Huntsville. Her company gone-training helps endurance athlete to Eat Smarter & Train Harder.  My specialty is Sports Nutrition, Functional Strength Training and Females 40+. Find my blog on Instagram gone_training, on Facebook Gone Training or on her webpage www.gone-training.com