Trail Running Shoes vs. Road Running Shoes
 When we're on the trail, it's not about time or distance. It's about the escape and where we run to just to run.
Dodging fallen branches and navigating exposed roots and switchbacks—this is what trail shoes were made for.
We're here to help you choose the right trail shoe.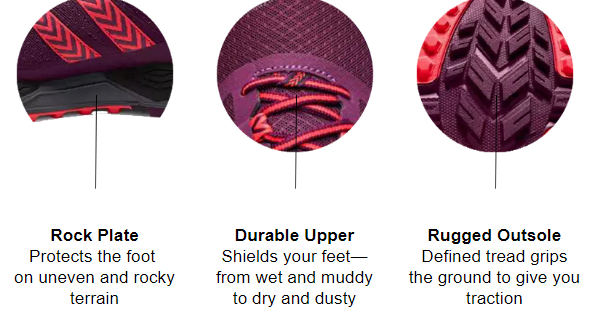 Examples Of Trail Shoes