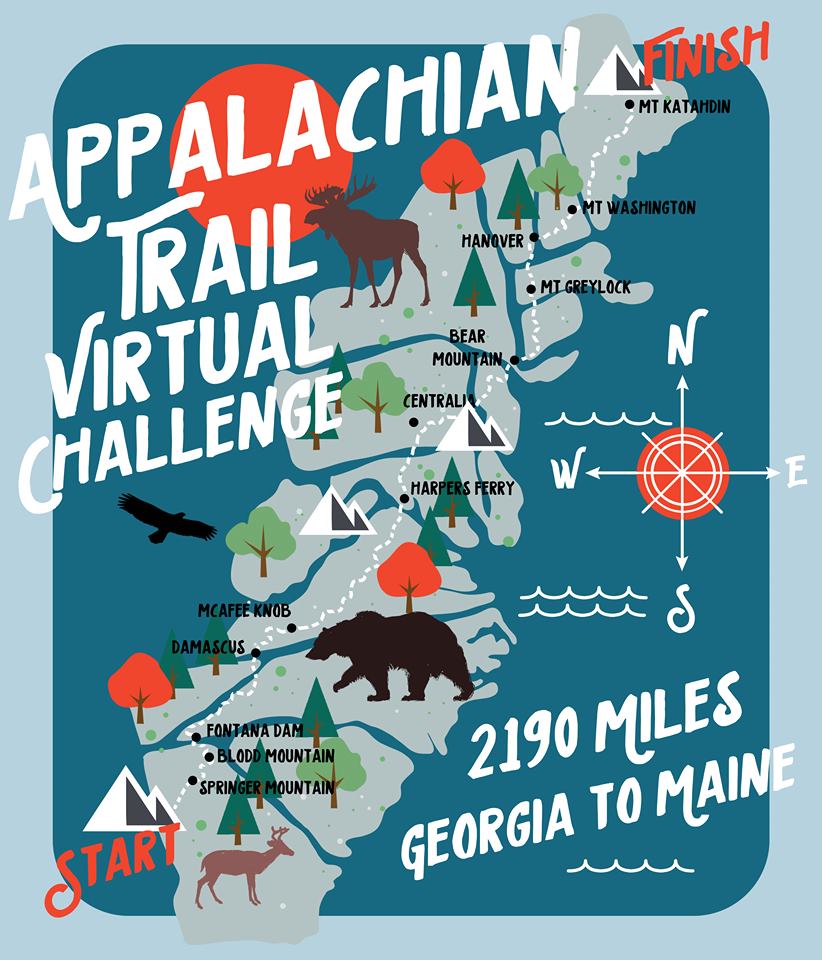 Appalachian Trail Virtual Challenge
2190 Miles
This is a year long hard challenge. We will start on January 1, 2021. The goal will be to cover the entire Appalachian Trail 2,190 miles by New Years Eve 2021.
This is a 12 month challenge to keep us motivated all year. It will require 6 miles a day or 42 miles per week for an entire year. Your admins are committed to encouraging our running community!
The Appalachian National Scenic Trail, generally known as the Appalachian Trail or simply the A.T., is a marked hiking trail in the Eastern United States extending between Springer Mountain in Georgia and Mount Katahdin in Maine.
Comfort Colors Shirt at Registration
Goal incentives along the way.
Goal #1 Virginia/Tennessee State Line 459.3 Miles
Boco Trucker Hat
Goal #2 Virginia/WV State Line 996.2 Miles
Boco Backpack
Goal #3 Connecticut/Massachusetts State Line 1496 Miles
Sweatshirt
Goal #4 Mount Katahdin in Maine
Finisher Medal and Sticker
Registration includes MyMission Virtual Mapping follow your friends on their way to Maine.