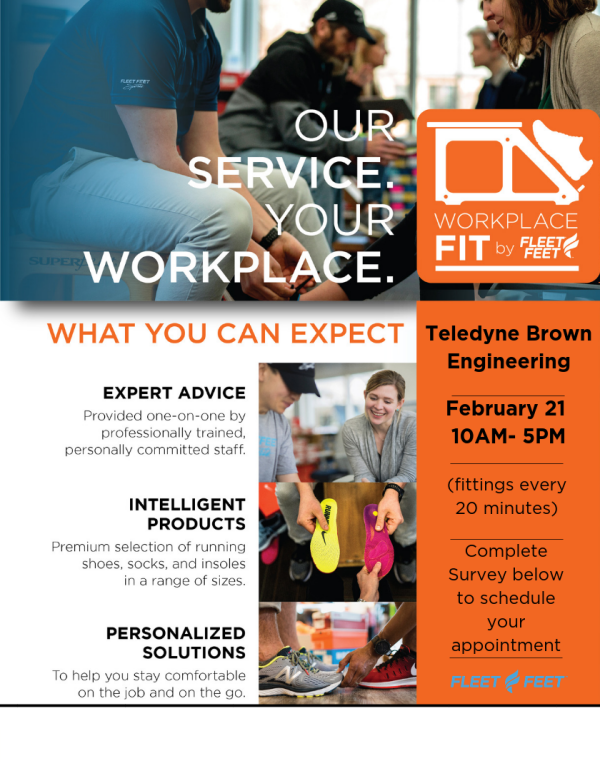 We are bringing our service and experienced team of Fit Specialists to Teledyne! We will bring a premium selection of running/walking shoes in a range of sizes and widths.
Along with shoes we will bring other essential items, such as socks and insoles, to ensure a customized fit.
 Please schedule your appointment below!
20 minute sessions
20% OFF YOUR ENTIRE PURCHASE
February 21,2019
10-5 PM
PLEASE COMPLETE YOUR SURVEY BY FEBRUARY 2/4/2019.