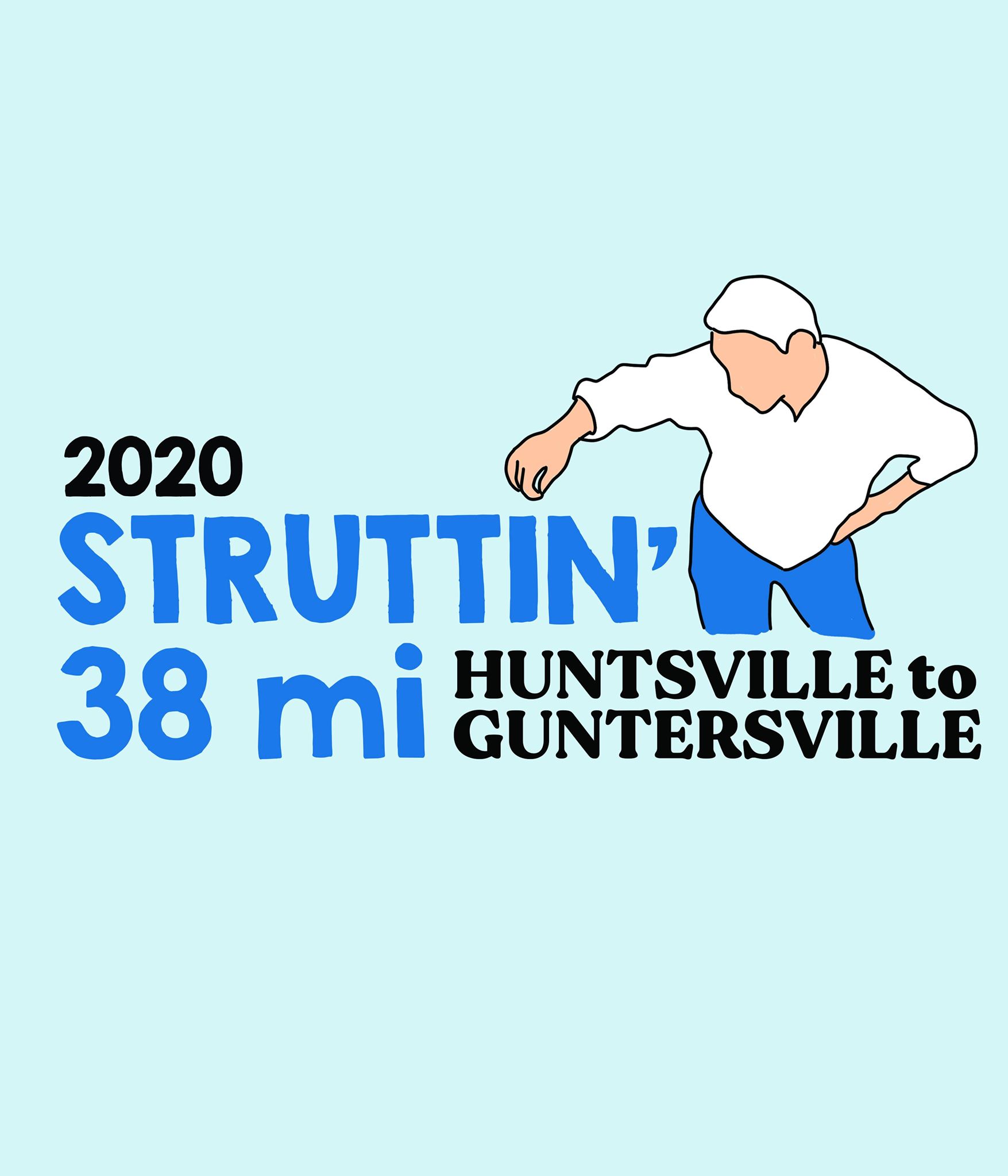 Starts June 12, 2020
38 Miles in one week
THIS IS A VIRTUAL EVENT!
You run to Guntersville...I will walk!
There have been a few You Tube videos that have put Huntsville on the map. Many are funny, but only one really speaks to runners and walkers and gave us the inspiration for this virtual challenge of Struttin' to Guntersville. Back in 1995 a reporter happened upon this man in Big Spring who keeps asking the reporter to walk/Strut to Guntersville with him as it's not a far walk—it's only a mere 38 miles. "Everybody wants to run—that's good. I can walk to Guntersville. Why don't you." Exaclty, why not. The challenge has been thrown down, so let's meet it by virtually struttin' to Guntersville. You will have 7 days to run/walk/strut 38 miles from Big Spring Park to Ogletree Park. Since it is virtual, we will use the My Virtual Mission site, so we can follow each other along the way. Who can meet the challenge??
If you have not heard about video, check out "Struttin': the Real Story," https://www.youtube.com/watch?v=b9jzjdQA0c8&t=2s.