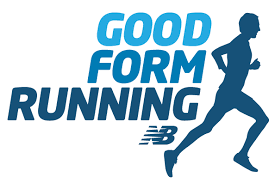 RUN HEALTHY. MOVE HAPPY.
Come to Good Form Running with Sean Burris, our New Balance rep.
Sean is husband and coach to Barbara Parker, a 2-time Olympian, British Record Holder and 3-time All-American.
Not to mention Barb just won overall female for the 2019 Cotton Row 5k.
 This is a FREE clinic. If you are attending the clinic please wear your favorite running gear.
We will cover the following:
1.Good Form Running Introduction
2.Four Points of Good Form Running in action
3.Point #1 Posture
4.Point #2 Midfoot
5.Point #3 Cadence
6.Point #4 Lean
7.Transitioning to Good Form Running
8.Forefoot vs. Midfoot vs. Heel Strike
JULY 13, 2019
9 AM
Register TODAY!