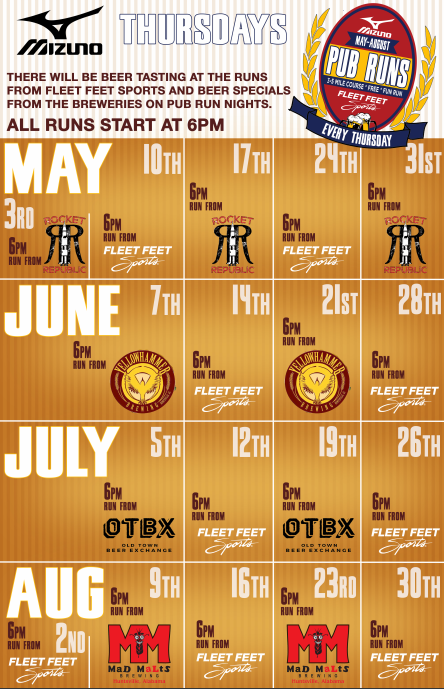 We are excited to announce that pub runs are back and they are better than ever! We will be hosting 4 pub run series that will last 4 weeks each during the months of May, June, July, and August at 6PM.
A local brewery and in house vendor will be sponsoring each series! 
There will be FREE BEER at the runs from Fleet Feet Sports and Beer specials from the breweries on Pub Run Nights.