FLEET FEET SPORTS - VIP PROGRAM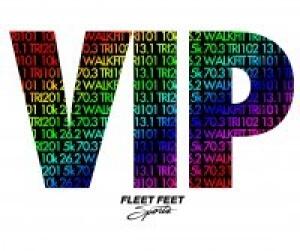 Click here for more information!
2018 Training for one price.  We will keep you training all year!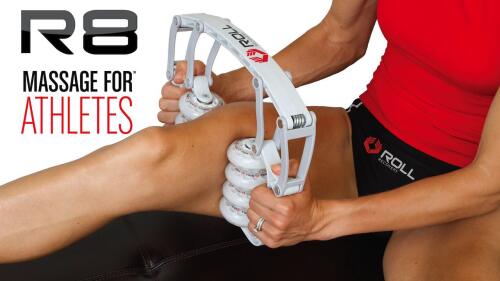 ROLL RECOVERY R8
Experience the award-winning R8 deep tissue massage roller and see why athletes everywhere have been drawn to its revolutionary design. The patented technology self-adjusts for different body sizes and targets the IT-bands, quads, hamstrings, calves, shins, gluteus, arms and more. It is easy to use, feels great on tired legs, and is small enough to take anywhere.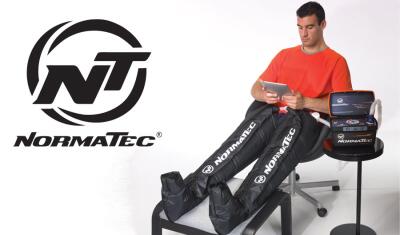 (8) Normatec Sessions for $100
For more information about the Normatec Click here!
HYPERSPHERE - Now Available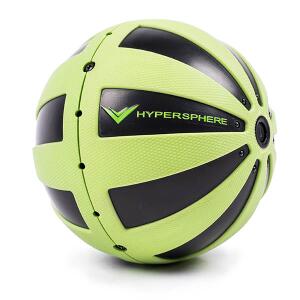 Localized Vibration T
Therapy Increases range of motion and flexibility + increases circulation
Keeping the body's soft
tissue, muscles, tendons, ligam
ents, fascia) loose is essential for maintaining flexibility and range of motion. While soft tissue balls can help the body stay loose, adding vibration with the 
intensity and frequency of The 
HYPERSPHERE takes the whole experience to another level. The HYPERSPHERE has been used by the world's best athletes to warm up and recover from training and competition. It can be used by anyone who wants to move better. The HYPERSPHERE is an essential tool for loc
alized soft tissue therapy. 
BACK | HIPS | GLUTES | SHOULDERS | FEET
HAMSTRINGS | CONCENTRATED AREAS

GPS Running Watch with Wrist-based Heart Rate
Tracks distance, pace, time, heart rate and more
Connected features¹: automatic uploads to Garmin Connect™, live tracking, audio prompts, smart notifications and social media sharing
Activity tracking² counts daily steps, distance, calories and sleep
Download data fields, watch faces, widgets and applications from Connect IQ™
Vyper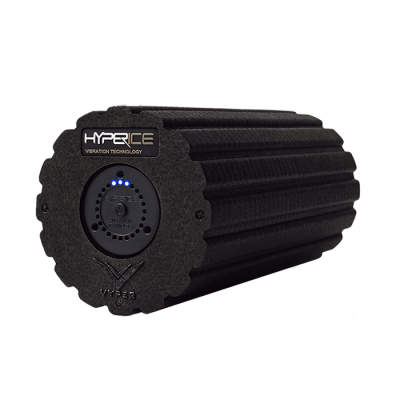 Used by the world's most elite athletes, The VYPER is a cutting-edge fitness and recovery device/roller that uses pressure and vibration to improve the body's overall performance. 

The VYPER uses 3 different speed settings powered by rechargeable lithium ion batteries, which give over 2 hours of use for charge. Excellent for myofascial release, warm up, and reducing muscle soreness and stiffness for a better recovery.
ADDADAY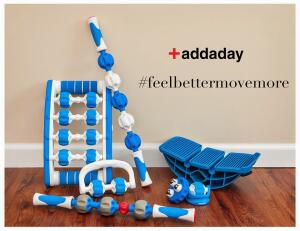 Long days, poorly-designed chairs, and poor posture all work to corrupt your alignment and stress your joints. Addaday's scientifically-designed self-massage sticks, foam rollers, bodywork balls, and flexible massage devices, all incorporate varied surface textures, and shapes designed to release muscle and tendon adhesions. 
Addaday products are designed as self-massage tools to help people feel better so that they move more. As part of a daily recovery and health maintenance program, it's now easy to mimic the techniques used by physical therapists and masseurs. Massaging can help speed recovery and eliminate muscle and tendon scarring to relieve soreness and improve performance. The various tools offer a wide variety of massage techniques that may help relieve signs of IT band syndrome, plantar fasciitis, hamstring strains, shin splints, low back tightness and glute pain.
FLEET SPORTS GIFT CARDS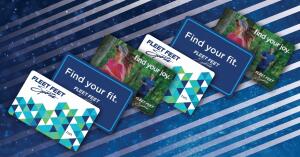 The perfect fit and perfect size!  Plus when you buy $100 gift card you get a $10 Gift Card FREE!