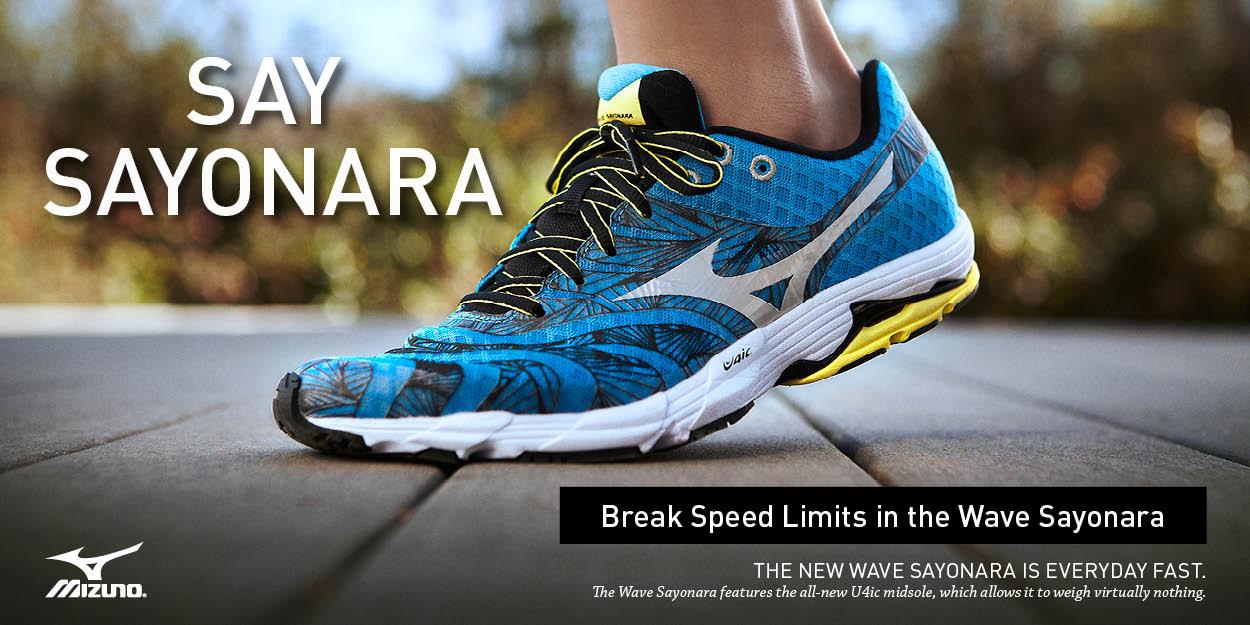 Mizuno Sayonara Trial Run
Mark your calendars for August 1st at 5:30 PM! 'Everyday Fast' is coming to Fleet Feet Sports for you to take out on a trial Run!
Deriving inspiration from the Wave® Precision and Wave® Elixir, the new Sayonara is Mizuno's fastest, lightest training shoe yet at 8.1 oz. in a Men's size 9 and 7.1 oz. in a Women's size 7 shoe.
 The Sayonara is light, low-to-the-ground and versatile so any run can be as fast as the one before. The new U4ic (pronounced euphoric) foam midsole drops the shoe weight yet still delivers the necessary cushioning for a smooth and responsive 'ride.'
Location: Fleet Feet Sports
Date: Thursday,  August 1, 2013

Time: 5:30 PM
We welcome you to participate in the Summer fun runs at Fleet Feet Sports directly following the strength training clinic at 6PM! Visit HERE for more information on the Summer fun runs.