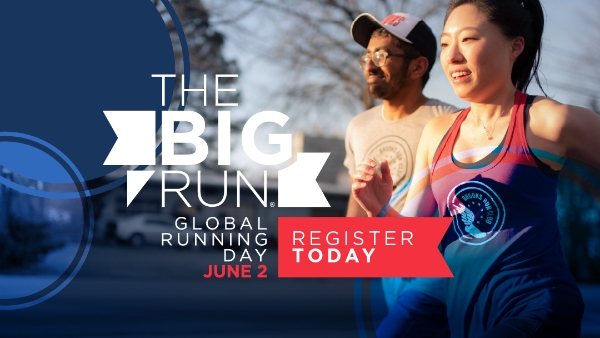 Global Running Day
June 2, 2021
Global Running Day is our holiday; a celebration of the activity we love and the sport that brings our community together. We're inviting all runners and walkers to join us on June 2 to mark the occasion, set a goal and cross the finish line.
Introducing My Big Run
My Big Run is personal. We understand each of you have unique goals, and we want to celebrate with you when you achieve them.
My Big Run is an inclusive celebration of getting out there and crossing your own finish line, despite the challenges we are all currently facing. We'll provide the support, encouragement, and know-how to keep you motivated along the way. You're about to gain a ton of new running buddies.
Help Us Give Back: Through our charitable arm, Do the Run Thing™, Fleet Feet has partnered with Girls on the Run and its SoleMates program so we can help more girls cross more finish lines. Why? Because everyone benefits when we support our kids.
Here are two ways you can help:
Become a SoleMate! SoleMates raise critical funds for Girls on the Run while completing a physical challenge. You don't need to be a star athlete to join—you only need to be a champion for the girls in their communities. Click here to learn more!
Donate to your local Girls on the Run council.
Stay inspired:
Not sure where to start? Find your local store here, and ask about our Virtual Fitting options, so we can get you in the right gear.
Download the Fleet Feet Rewards App for updated training and product information.
Search #thebigrun on Facebook, Instagram or Twitter to see how our epic coast-to-coast running community celebrated The Big Run last year, and search #TogetherWeMove for some encouragement and good vides from our running community, during this challenging time.

Thank you to our partners at Brooks Running. Brooks' purpose is to inspire everyone to run their path to a better self by creating the best gear, tools and experiences. Founded 1914, Brooks is a subsidiary of Berkshire Hathaway Inc. and is headquartered in Seattle.