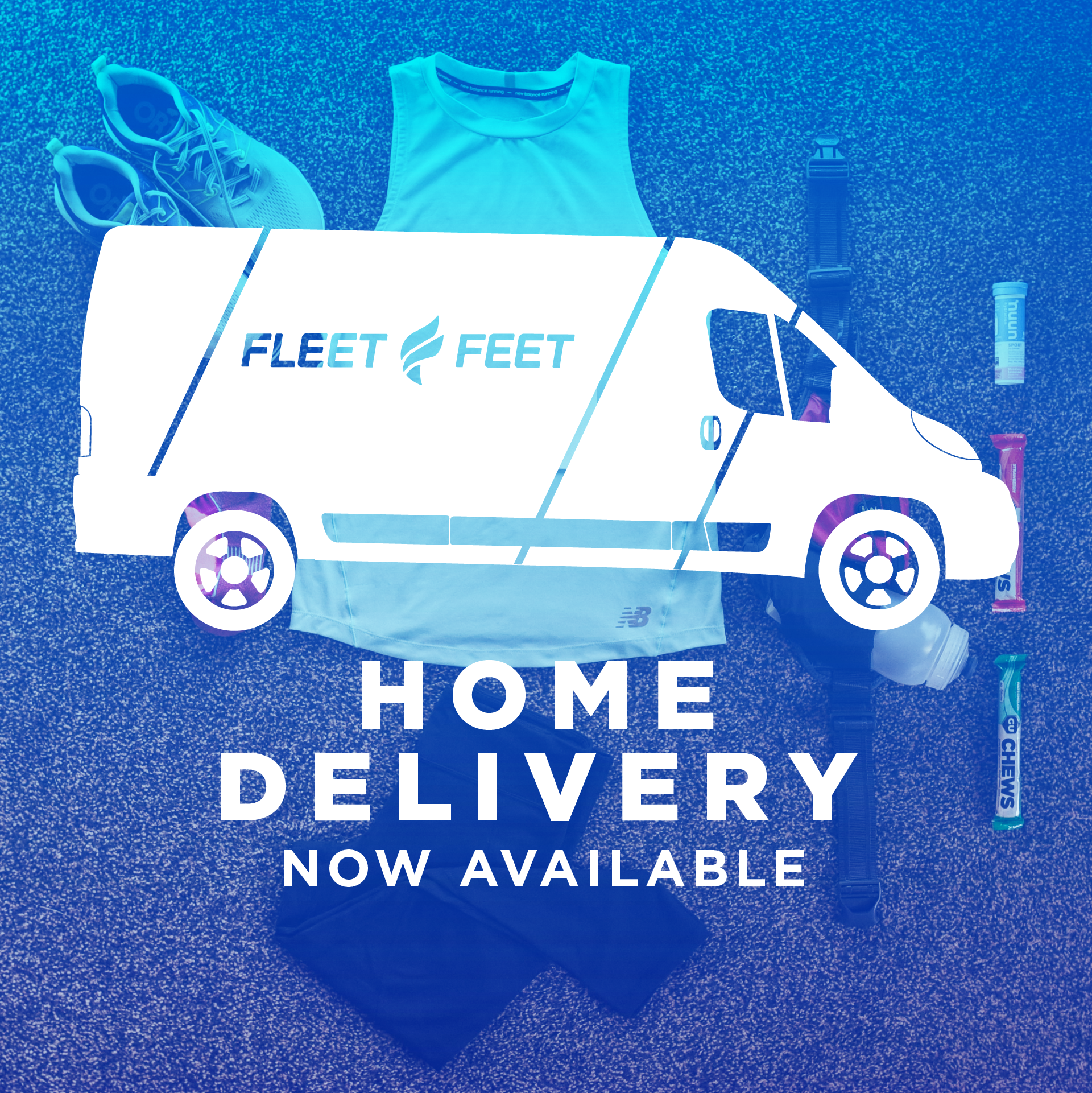 Free Local Delivery for purchases over $100
&
within 20 miles of Fleet Feet Huntsville

We will now take orders by phone or online, and deliver your purchase of $100 or more to you within 24-48 hours free of charge. We'll deliver to home or office using our local employees to process the orders.
Call 256-650-7063
After submission of your order we will check to be sure the item is in stock, and then call you to confirm all information and to arrange payment, and pick-up or delivery.
Other Alternative Shopping Options
In these uncertain times, when we need to reduce interactions between people and many are under stress, not knowing what is coming next, we also know that we need to stay running, walking and being active so we can remain strong and healthy!
We are offering curbside pick-up, shipping, and buying of gift cards online to be mailed!
Orders for Curbside - Please use this online order form, and then wait for our call confirming your order, then stop by the Fleet Feet and we'll bring your item(s) out to your car.
Shipping - we can contact you to confirm order, take payment, and then we will ship your order to you.