Gifts For Every Runner!
EVERY RUNNER WANTS A GIFT CARD!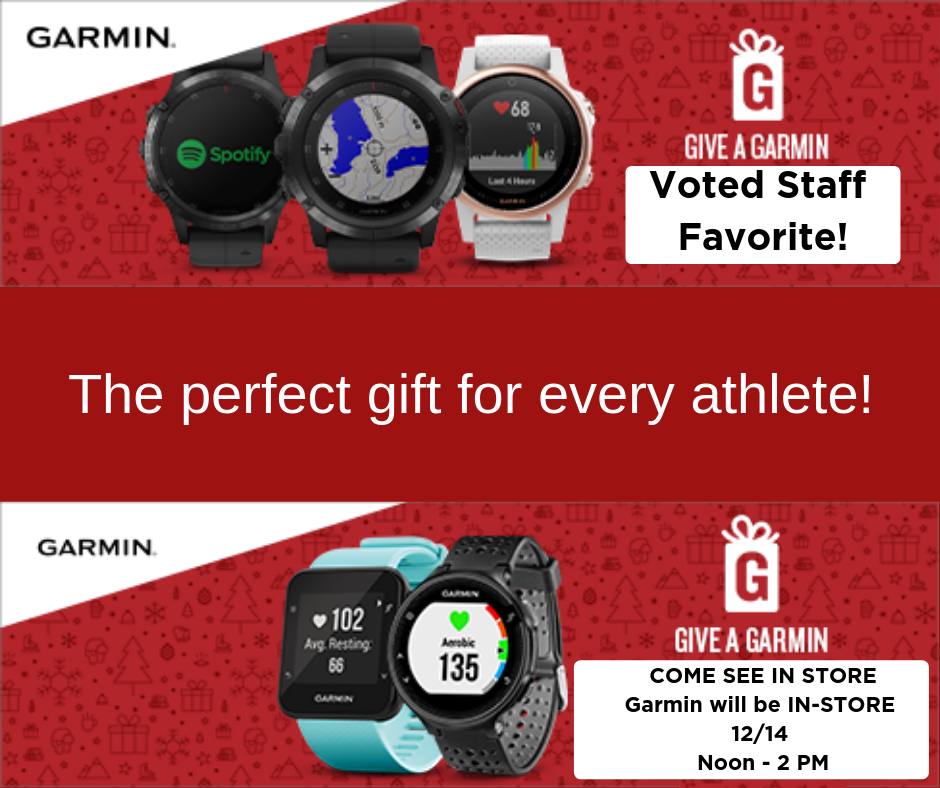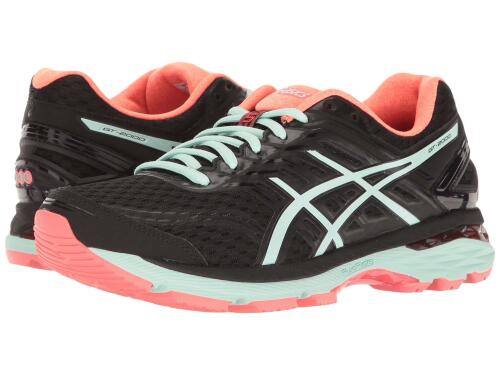 ASICS 2000
Push yourself to your limits with the GT-2000™ 7 shoe, the latest update in the GT-2000™ 7 series focusing on improved fit, breathability and durability. Engineered to provide maximum support for those who overpronate, or roll inward on their feet when hitting the ground, yet responsive cushioning to minimize overall impact on your body during your run. The shoe is finished with a durable AHAR™ rubber outsole to keep you on the ground on any road surface and provides you long-lasting support with each stride. Shift your run with peace of mind. Weight: 10.69. Heel Height: 22mm. Forefoot Height: 12mm.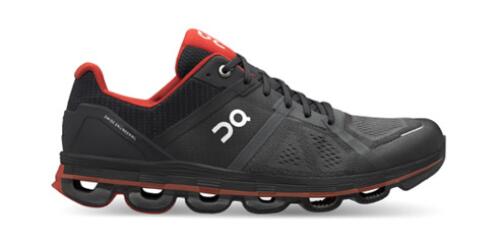 ON CouldAce
Since its founding in 2010, On has built running shoes that have been long on style while still delivering a speedy underfoot ride. With the release of the Cloudace, it's taking a serious stab at delivering both cushioning and stability, in a premium shoe aimed to compete with the likes of the Asics Gel-Kayano. 
The key to the shoe, like all On footwear, is the system of independent cloud pods on the sole. Each pod compresses independently as you land and, when fully compressed under your weight, becomes a firm platform against which you can push off. In the case of the Cloudace, the pods in the rear are exceptionally thick foam surrounded by rubber, for a smoother landing. Thinner, all-rubber pods in the forefoot deliver a more responsive, firmer foundation we've come to expect from On.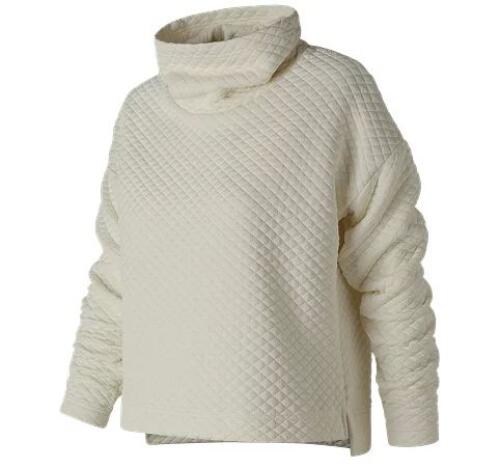 New Balance Loft Funnel Sweater
This women's New Balance pullover incorporates all-new Heat Loft insertion knit fabric into a lightweight, cozy silhouette with a funnel neck, step hem and side vent. The go-to winter layer offers reliable warmth for outdoor workouts or commutes to-and-from the gym.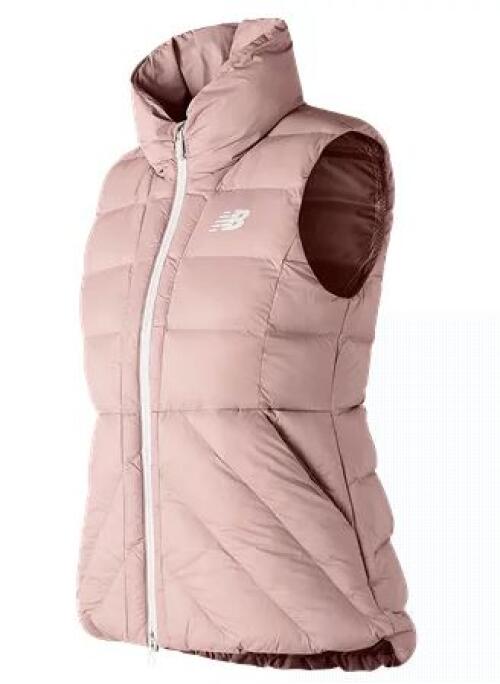 New Balance Thermal Vest
Enjoy jogging on a chilly day wearing the New Balance Thermal Vest. Made from nylon, this vest is styled with a puff collar, high-low hem, and zippered pockets.
Patagonia Bomber
Paired the timeless look of a bomber jacket with our supersoft Los Gatos deep-pile fleece.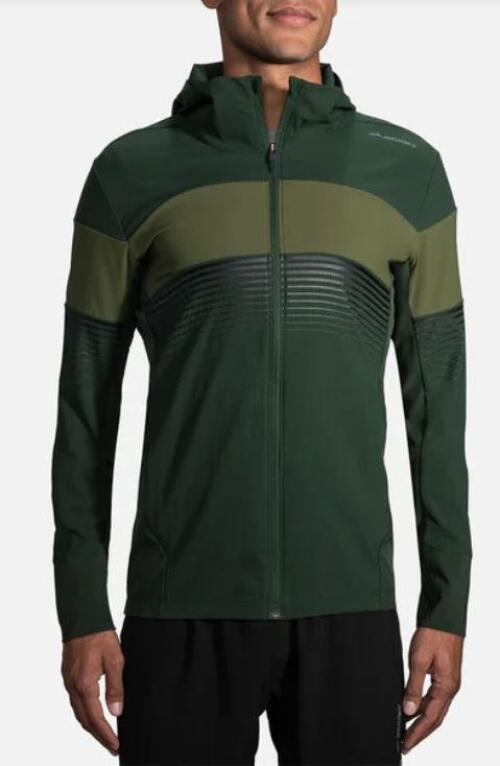 Brooks Canopy Jacket
Last seen winning a famous New England marathon, this weather-resistant jacket is breathable, minimal, packable and most of all, indispensable.
Read more at https://www.brooksrunning.com/en_us/brooks-mens-canopy-running-jacket/211090.html#XEQx0MqVIl3EXwHE.99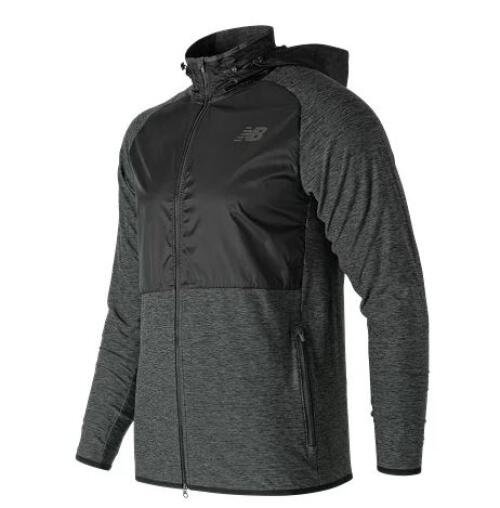 New Balance
Comfort and sleek Mens Anticipate Jacket.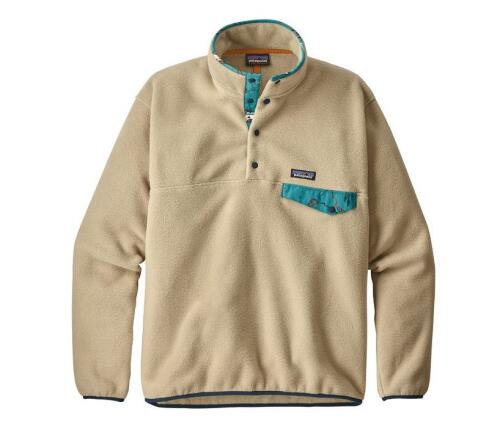 Patagonia
This quintessential Patagonia pullover is crafted from double-faced fleece and topped with a wind-resistant stand collar for an outerwear style with exceptional insulation. Innovative Y-Joint™ sleeves are engineered to provide full range-of-motion,
while the four-button snap placket and chest pocket with a durable Supplex® flap add everyday functionality. Elasticized trim with tonal piping trims the cuffs and hem for a stretchy finish.

Addaday Massage Torch
The pinpoint accuracy and handheld maneuverability of the Addaday Torch massager let you work out the deepest knots in your muscles.
Addaday designed the Torch with eight modes of vibration and four speeds to deliver a variety of massages. Plus, its ergonomic design and quiet operation mean you can massage in peace.
With four interchangeable massage heads—deep massage, shiatsu, relief and relax—the Torch has the right relief for whatever's ailing you.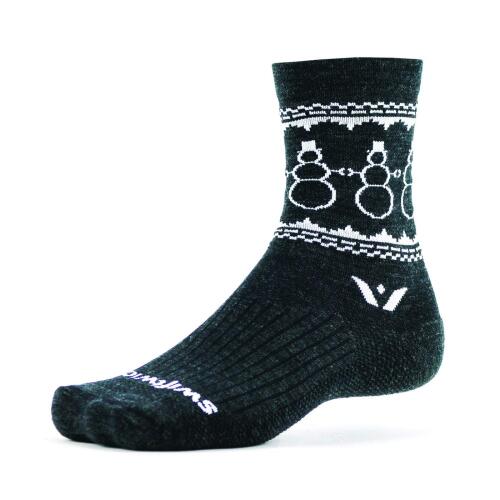 Swiftwick Holiday Socks
HOLIDAY SOCKS CREATED FOR STYLE 
BUILT FOR GIVING
Take holiday spirit to the extreme. The VISION™ Five Snowman elevates holiday cheer and performance. We give a percentage of sales from each VISION™ sock purchased to charitable initiatives.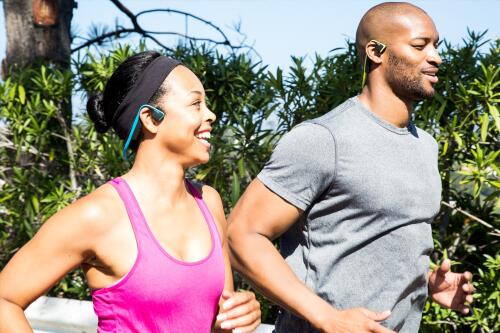 AFTERSHOKZ
The lightweight and comfortable Trekz Titanium wireless stereo headphones are the safest alternative to traditional sport headphones and earbuds.
Bone conduction technology, an open ear design and a suite of convenient features deliver premium music play and crystal clear calling without compromise.
Designed with athletes in mind, Trekz Titanium are sweatproof, secure, and will allow you to hear your surroundings - no matter where life takes you.