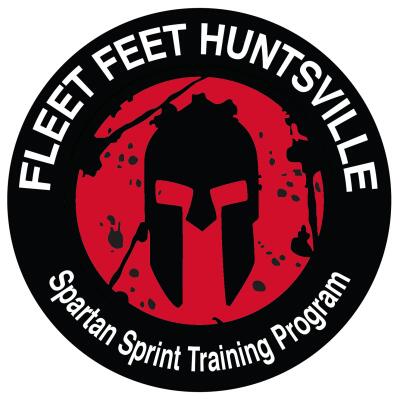 Are you looking for a new challenge? Fleet Feet Sports Huntsville is introducing a training program designed to prepare you to complete the Nashville Spartan Sprint on September 22, 2018! Our obstacle training program consists of running, skill practice, and functional conditioning. We will train you to run faster and prepare you for many of the obstacles you will encounter during the race!
Goal Race: Nashville Spartan Sprint - September 22, 2018
Kick-off: Tuesday, July 10, 2018 at 7 pm at Fleet Feet
Training Starts: Tuesday, July 17 at 6 pm
Training locations and times: Tuesdays at 6 pm and Saturdays at 6 am from Fleet Feet 
Benefits
• Two coached training sessions each week
• Experienced coaches and mentors to support you along the way
• Daily training schedule, education on proper form, pacing, fueling, stretching, and more
• Weekly newsletter from the coach with tips, advice, and motivation
• Tech training shirt
• Exclusive Fleet Feet Sports discounts
Registration Details
- Registration Fee - $150
- Fleet Feet gift cards can be applied toward training program registration
- No refunds, no exchanges, and no transfers at any time.
- Must be at least 14 years old
- Training fee does not include race entry fee.
Use the promo code SAVE10 through May, 31 2018 to save $10 on your registration!
Suggested Activity Level
• Can comfortably run or run/walk 3 miles by the time the training starts
• Have maintained a consistent strength training routine prior to start of training
• We do recommend that you check with your doctor before starting a fitness program.
If you have specific questions, please email Julia Donovan at julia@fleetfeethuntsville.com
Thank you to our sponsors!