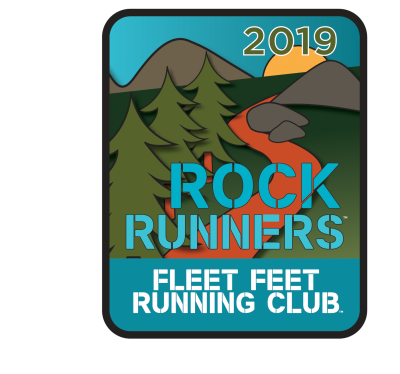 Hit the trails with Fleet Feet's Rock Runners Trail Training Group! This group is intended for anyone interested in trail running, competing in a 4 mile/15k trail race (Fleet Feet Monte Sano), or just wanting to know more about the wonderful trails available in and around the Huntsville area. Trail running is a great way to free your mind, enjoy nature, become stronger, and reduce the potential for overuse injuries common with running on pavement all the time. Our Rock Runners Training Group is a 10-week program for runners to learn about trail running and be prepared to compete in the Fleet Feet Monte Sano trail races (4 mile or 15k).
KICK-OFF: October 26, 2020 at 7 pm at Fleet Feet
WEEKLY TRAINING: Sundays at 1:30 pm starting November 1
PRICE: $120 (does not include race registration fee)
GOAL RACE: Fleet Feet Monte Sano 4 mile/15k Trail Run, January 9, 2021


Program Benefits:
Weekly group training session
10 week training schedule
Experienced coach and mentors
Tech training shirt
Weekly training newsletter
Education on proper trail running technique, fueling, injury prevention, and more
End of program "Trail-Gate Party"
Sugested Activity Level:
Trail experience is beneficial, but not required.
You must have completed a 5k within 6 months prior to start of training.
Must be at least 14 years old.
We do recommend you check with your doctor before starting a fitness program.
For more information please contact Kathy at kathy@fleetfeethuntsville.com.
Thank you to our sponsors!