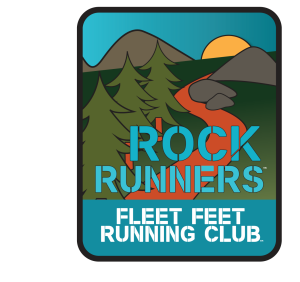 This is your opportunity to learn to love trail running! If you are looking to learn how to run trails, meet new trail running friends, and prepare for the Fleet Feet Monte Sano 4 Mile/15k Trail Races, then check out our Rock Runners Trail Program! Over the course of 10 weeks, we will have 10 supported, coached trail runs increasing in distance and difficulty. Our coach and mentors will help you safely train, utilizing mostly the Monte Sano State Park trails. 
GOAL RACE: Fleet Feet Monte Sano 4 mile/15k Trail Run, January 11, 2020
KICK-OFF: October 28, 2019 at 7 PM at Fleet Feet
TRAINING DAYS AND TIMES: Sundays at 1:30 PM starting November 3
PROGRAM COST: $120*
*Program cost does not include race registration fee.
BENEFITS:
Weekly training schedule
10 supported Sunday trail runs
Experienced coaching
Exclusive Fleet Feet discounts
Water provided during workouts
Weekly newsletter with training tips and motivation
Education on trail running technique, fueling, injury prevention, and more
REQUIRED ACTIVITY LEVEL:
If you are training for the 4 mile race, no trail experience is required. We do ask that prior to joining the program, you are able to comfortably run/walk 1-2 miles.
If you are training for the 15k race, some trail experience is helpful, but not required. You must be able to comfortably run 3-4 miles prior to the start of training. You also must be able to keep a 16 min/mile pace or better on the trails.
For more information please contact julia@fleetfeethuntsville.com.
Thank you to our sponsors!