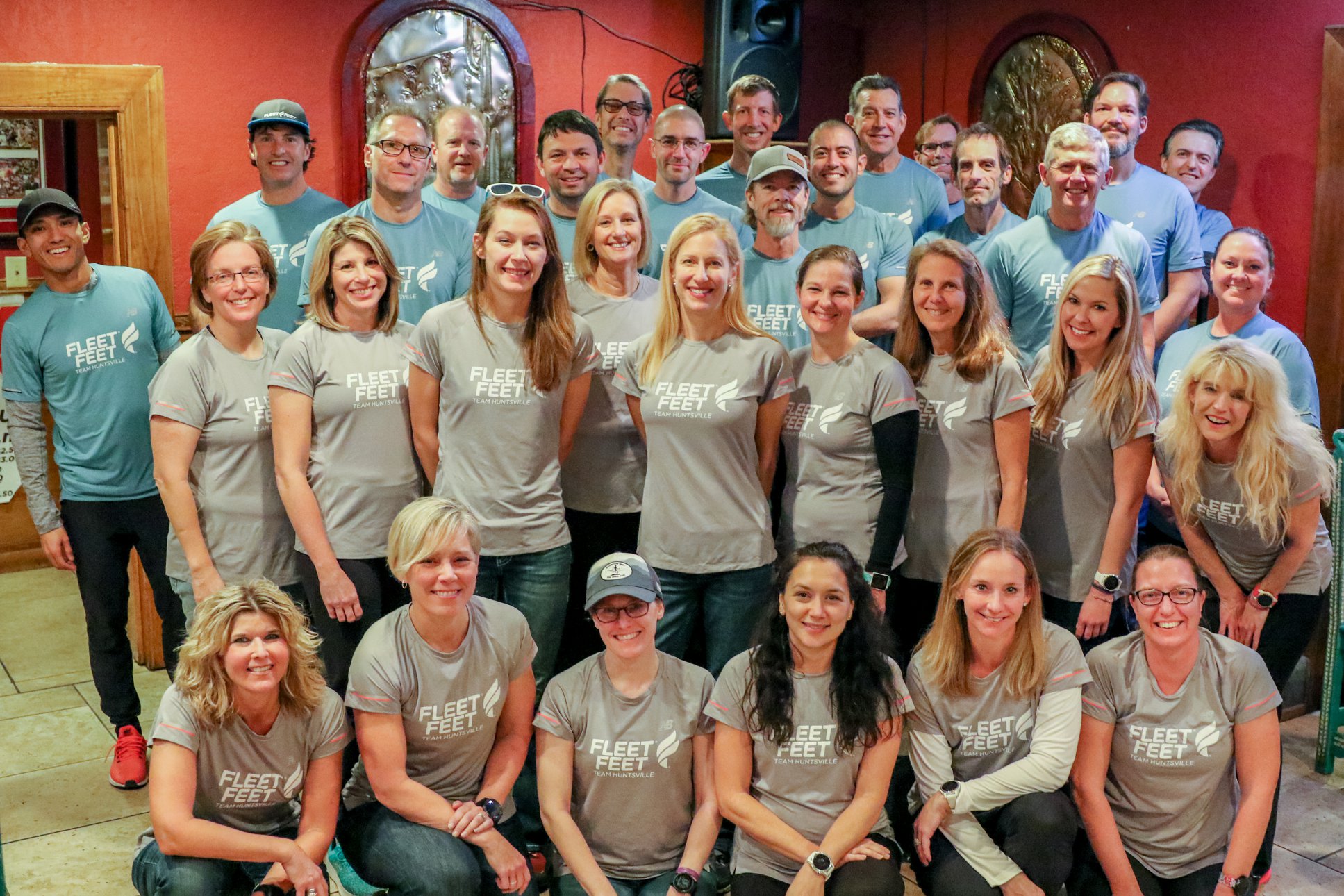 TEAM FLEET FEET HUNTSVILLE
RUN, BIKE, SWIM, VOLUNTEER, COACH, MENTOR FLEET FEET TRAINING PROGRAMS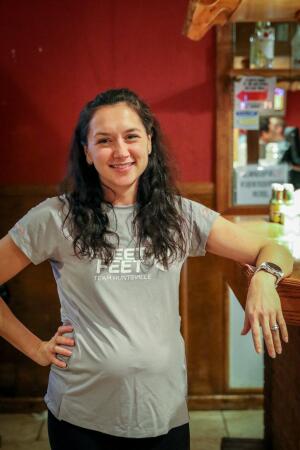 Aleisha Chaffin
 A wife, a mom, a counselor, a friend, and a runner.
Mentoring the 10K, 5K and 1/2 programsHTC Board Member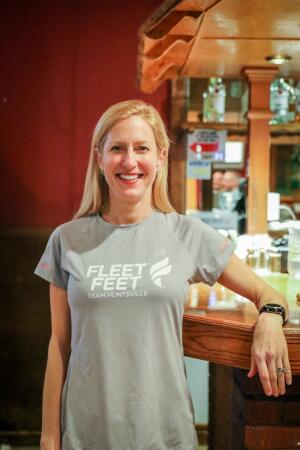 Dianna Cioppi
Started participating in running and triathlon events 8 years ago.
I continue to challenge my physical and mental strength.
Most importantly, I try to be a good example of regular exercise my to three boys
Mentoring the triathlon, marathon, and trail programs.
ITCA Certified/CPR & Lifeguard Certified
Fleet Feet Triathlon Training Director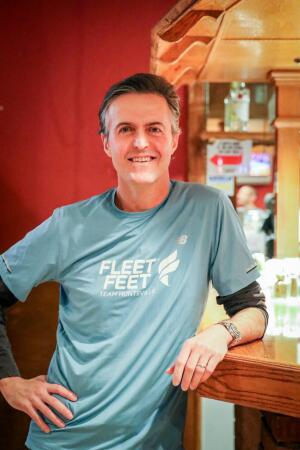 Marco Cioppi
I started cycling in high school and continued throughout the years. I started running a year ago as a way to get fit and have new challenges.     Mentoring the triathlon programs and the trail programs.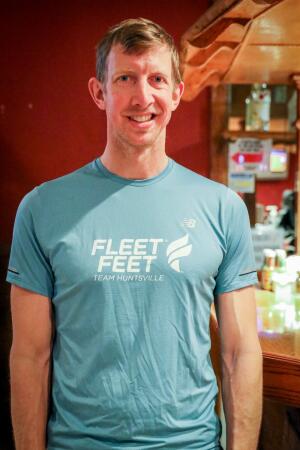 Will Crisp
About 7 years ago, a Fleet Feet Huntsville training program helped transform me into a lifelong runner/triathlete and I'm thankful for every day I'm able to continue that journey.I'm looking forward to helping others do the same.Spring Half Marathon Mentor 
Julia Donovan
I enjoy running, spending time with my husband, and being creative. As the training programs director at Fleet Feet, I hope to encourage people to pursue their running and walking goals.No Boundaries MentorFleet Feet Training Director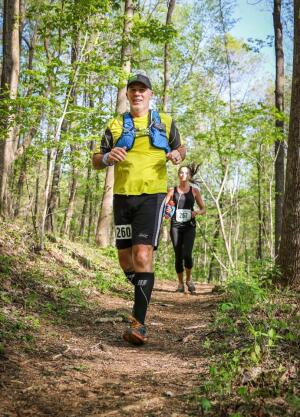 Jason Elmer
Moved to Huntsville in 2009 from Madison with my wife Heather and two girls. Currently run a non-profit in Owens Cross Roads and have a graphic design company as well.
In free time I enjoy spending time with family, doing artwork, and hitting the roads and trails with this awesome running family.
Head Coach for the Marathon Program
(Jason missed the group photo due to a Mission Trip)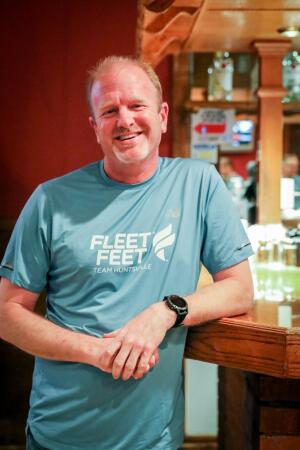 Paul Erickson
Love running, cycling and multisport!
But I also love helping others discover themselves through those activities as well!  
The podium and I are not close friends, but that doesn't prevent me from having fun with friends while I'm out there on the course! 
Be fit! Have fun!
Tri 101 and 201 Mentor
Heel & Crank Race Director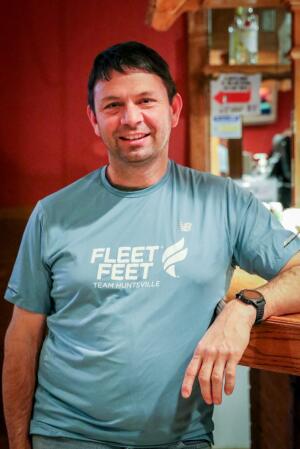 James Falcon
I am a financial advisor helping people stay financially fit. I have been running ~35 years, every distance including ultras and triatlons. My wife and kids are also runners and we direct the Alabama A&M 5k XC race.Cotton Row 10K Mentor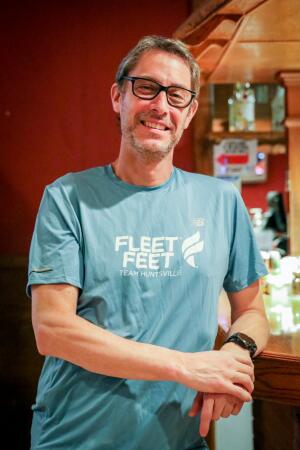 Eric Fritz
I'm not an engineer, I love to run extreme distances and I'm currently the Huntsville Track Club President.
Cotton Row Next Steps 10K Program, RRCA Certified Coach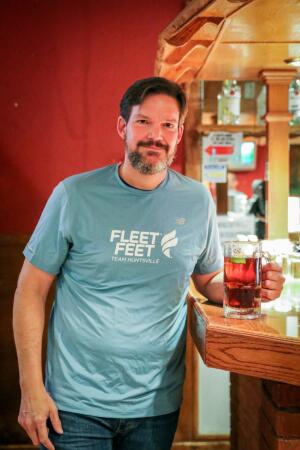 Shar Hendrick
Father of three wonderful daughters.  
C
ompleted 22 50K Trail Runs, 17 Marathons, 4 100 mile races +, 16 10Ks, and 26 5Ks. And a few DNF's along the way.
Marathon Training Program Mentor
HTC Board Member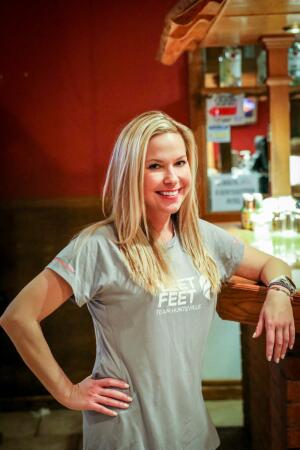 Melissa Hopper 
I began running in 2013 and have since completed distances up to 50K.
I am very involved in the running community, including photographing various races, and I am the race director for the Cookie Dash 5K.
Mentoring the Cotton Row Next Steps 10K Program
Cookie Dash Race Director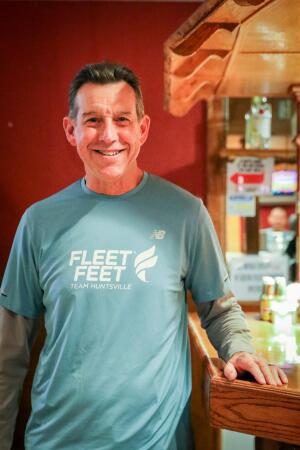 Jamie Miller
Life long trophy chaser. Have lost more then most have played.Spring Half Ironman Mentor and Ironman Mentor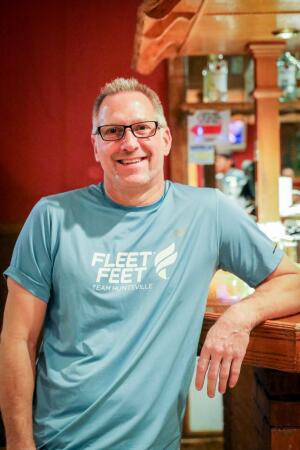 Dennis Mix
Father, husband and multi-sport athlete TRI-ing to keep the Wheel of Life In Balance.
I believe you should never forget where you came from, but don't ever let that keep you from achieving your goals.
TRI 201 mentor and help out with 70.3 and 140.6 when needed
David Moulder
He was a swimmer, turned runner. Eeager to help when he hears the call for it.Mentored marathon group.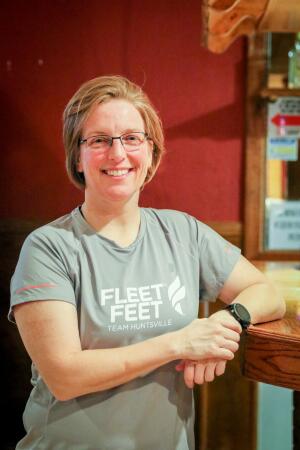 Ruth Marie Oliver
I am a triathlete who enjoys beer & pizza more humanly possible!
I have a Jack Russell named Ferris & my nickname is Red Bull.
Head Coach for Tri 101 and Mentoring the Ironman Program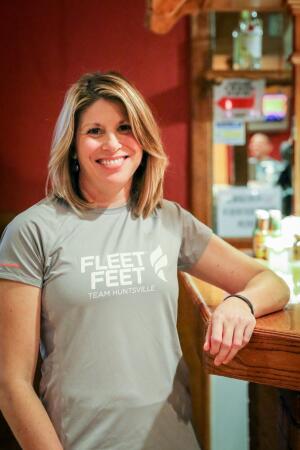 Dana Overton
I love to run! Why, you may ask.......because I can! Running keeps me sane.
It is absolutely my "happy place".
I am also blessed to share this passion with my best friends.
Marathon Training Program Mentor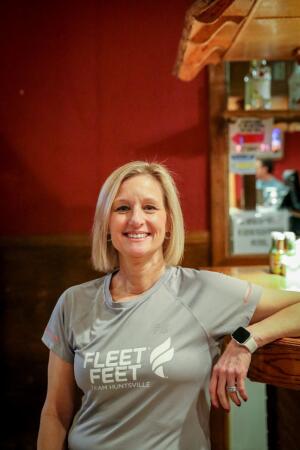 Donna Palumbo 
I started running several years ago through a No Boundaries program and continued training all the way through to the Marathon Program.I enjoy volunteering and helping others achieve their goals!
Cotton Row Race Director
Todd Parsons
I have been running for just over 9 years.
I have raced every distance up to 100 miles.
I am currently a Floor Manager and the Footwear buyer at Fleet Feet Huntsville.
Marathon Training Program Mentor
RRCA Certified Coach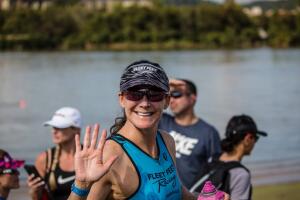 Wendy Pearson
My love for sports and the outdoors led me to Triathlon. The wonderful friendships, post race beer and being able to say I am an Ironman is just a bonus!!!
Being active is good for the body & soul and I enjoy sharing that passion with others and hopefully my boys will follow in my footsteps.
Half Ironman and Ironman Training Group Mentor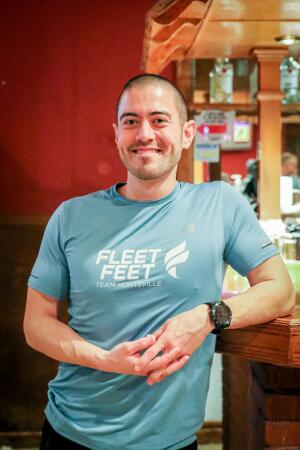 Nathan PierceI
n 2016, I participated in the Fleet Feet Tri 201 training program.Since then I have swam, biked and ran with Fleet Feet and have gotten stronger because of it.Three years ago, my first Marathon time was 4:37- and this past December I got a PR of 2:47!I like to share the passion of racing that was given to me by previous Fleet Feet mentors.Triathlon Group Mentor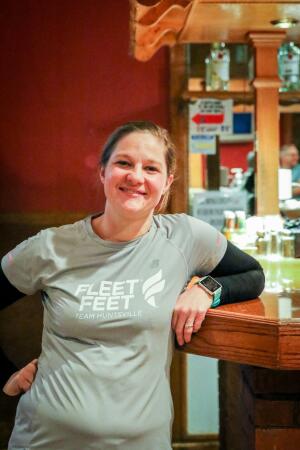 Rebecca Reynolds
I love running!
My me time is usually spent on a group workout or playing soccer.
Tri 101 and 70.3 Triathlon Mentor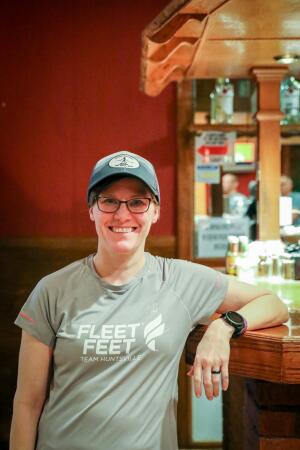 Donna Ruiz
I'm a violinist, orchestra teacher, and endurance athlete.
I love the discipline and camaraderie of training, and have met so many wonderful people in the Huntsville running/triathlon community.
TRI 201 & 140.6 (& maybe one of the running ones like this last year if needed)
Triathlon Certified Coach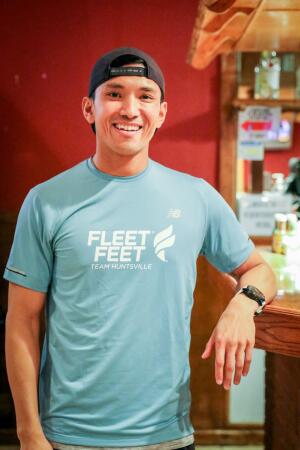 Jason Sabio
I'm just an ex-athlete trying to fill his fitness void. I started the sport of triathlon in 2017. I've loved every moment of it, and now, I am learning that running is the key to success. As I continue my journey through the sport, I want to share my passion with those around me. We exercise to make us feel better. We strive for goals to make us fulfilled.Triathlon Group Mentor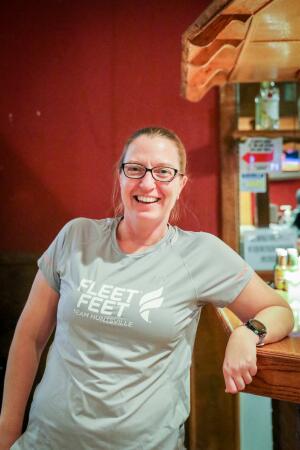 Linda Scavarda
I found my love for running in high school and have continued to enjoy my time on the roads, trails, and helping others find joy in running.Mentor for the Rock Runners & Marathon Training ProgramWinter Winds Race DirectorHTC Board Member, RRCA Certified Coach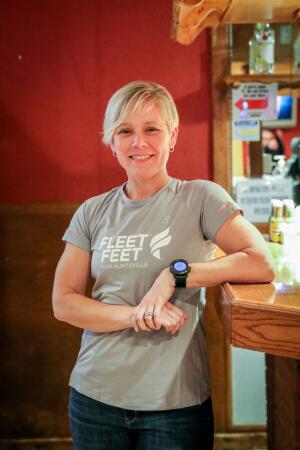 Christy Scott
I've been running consistently for a little over 18 years.
I have worked as a personal trainer/coach for 20+ years and love what I do!
Marathon Training Program Mentor
RRCACertified Coach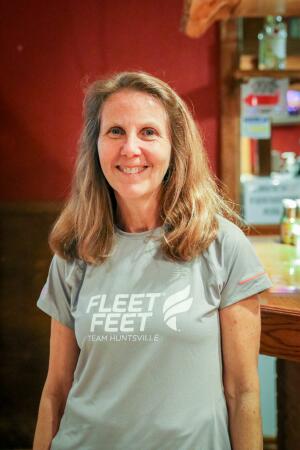 Elaine Sillivant
At the age of fifty i started running in order to be active with my children.  
It was something we could all do and have fun together.  
Some became hooked on running and others ran for the pizza at the end.
Half Marathon Training Program Mentor & Rock Runners Program Mentor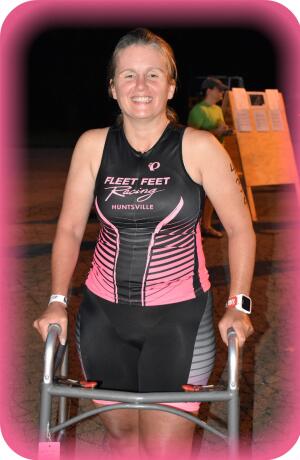 Jennifer Smith
I love participating in triathlons.As a paraplegic, I'm unable to run but I especially enjoy participating in the aqua bikes.I'm not as fast as I once was before the accident but emjoy reaching the finish line.I also want to spread my love of triathlon to new triathletes.
Triathlon Group Training Mentor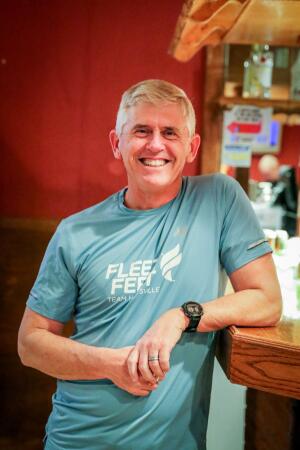 Michael Smith
Certified running coach, (RRCA), addicted to exercise, peanut butter and chocolate chips.
Love helping other reach their goals.  
My greatest goal is being a faithful Christ-follower.
Spring Half Marathon Head Coach and Marathon Training Program Mentor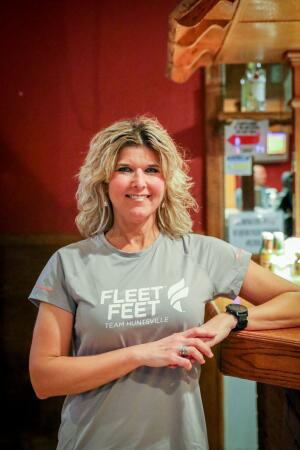 Amy Tanner
This is my 12th triathlon racing season!
I love the sport and love the people more!
I have made the best friendships in this sport while keeping a healthy lifestyle.
For me, it is not always about time but just enjoying the trip to the finish line.
Head Coach for the Spring 70.3 Half Ironman ProgramTriathlon Certified Coach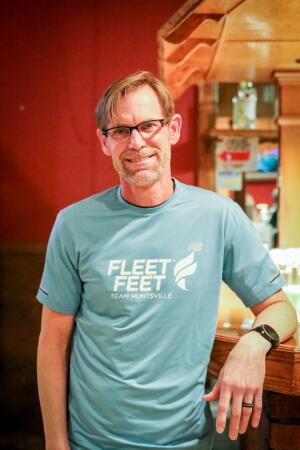 Dink Taylor
Fleet Feet Huntsville OwnerMountain Mist Race DirectorBridge Street Race DirectorBig Run Race DirectorRunning of the Bulls Race DirectorDitto Landing Race DirectorThe Halloween Run Race DirectorRRCA Certificated Coach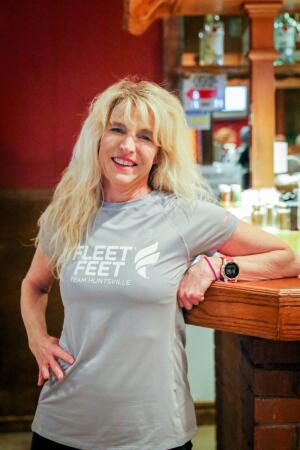 Suzanne TaylorFleet Feet Huntsville Owner
Mountain Mist Race DirectorBridge Street Half Marathon Race DirectorThe Big Run Race DirectorRunning of the Bulls Race DirectorDitto Landing Race DirectorThe Halloween Run Race DirectorTriathlon Certified Coach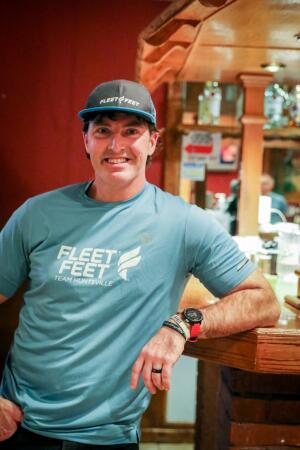 Chip Thigpen
Although I have always been somewhat into fitness, I was mostly a gym rat until 2015, when I got more into running.  
My current fitness obsession is running obstacle course races like Spartan and Tough Mudders.
Madison 5K and 10K Training, Liz Hurley NOBO,  Running of the Bulls NOBO Mentor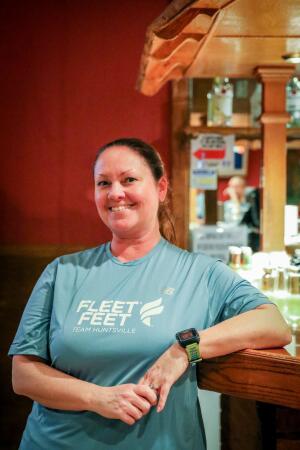 Joanna Whisenant
I am married and have two children.  I work full time at Millennium Engineering.
My family and I attend First Baptist of Hazel Green and I teach Kindergarten and Pre-School classes there.
I have been doing triathlons for over 20 years and have done 7 Ironman races.
Kayak and Bike Support for Triathlon Programs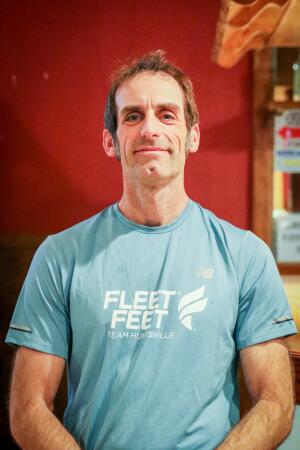 Rob Youngren
I'm an RRCA certified running coach with many years of personal coaching experience.I've coached the marathon training program twice and have also assisted or mentored in the same program and several others throughout the years.Marathon Training Program Mentor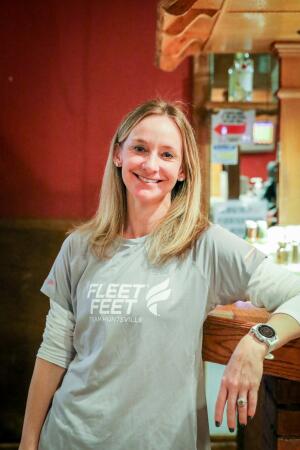 Kathy Youngren
After winning a cart-wheel-a-thon when I was young by turning 505 cart-wheels, I knew that endurance sports were something I would like.In the past 23 years, I have run over 100 ultra-marathons, who knows how many marathons, and many shorter races.Watching and coaching others reach their potentials is as important to me as my own running.RRCA Certified Coach HTC Board member