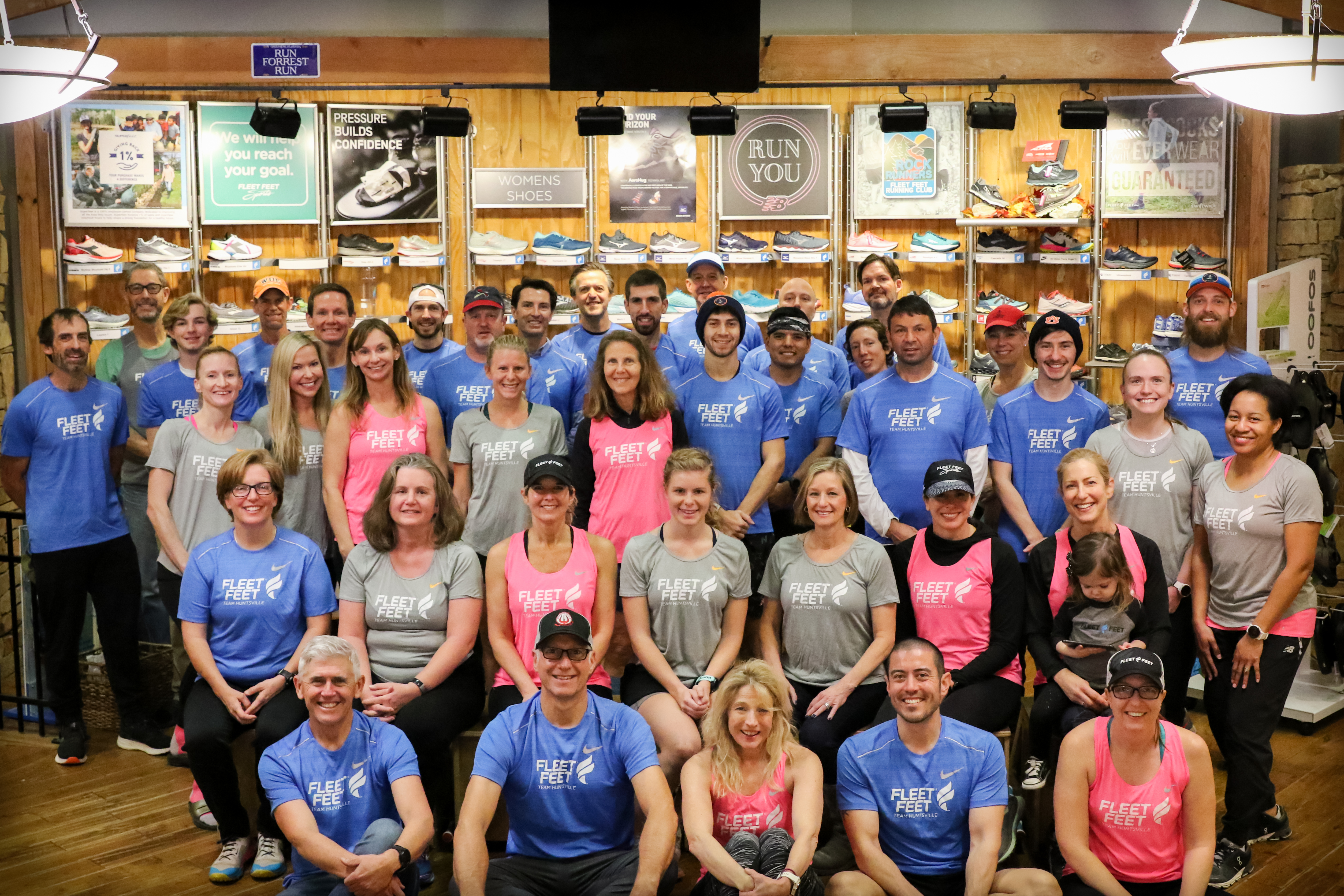 TEAM FLEET FEET HUNTSVILLE
RUN, BIKE, SWIM, VOLUNTEER, COACH, MENTOR FLEET FEET TRAINING PROGRAMS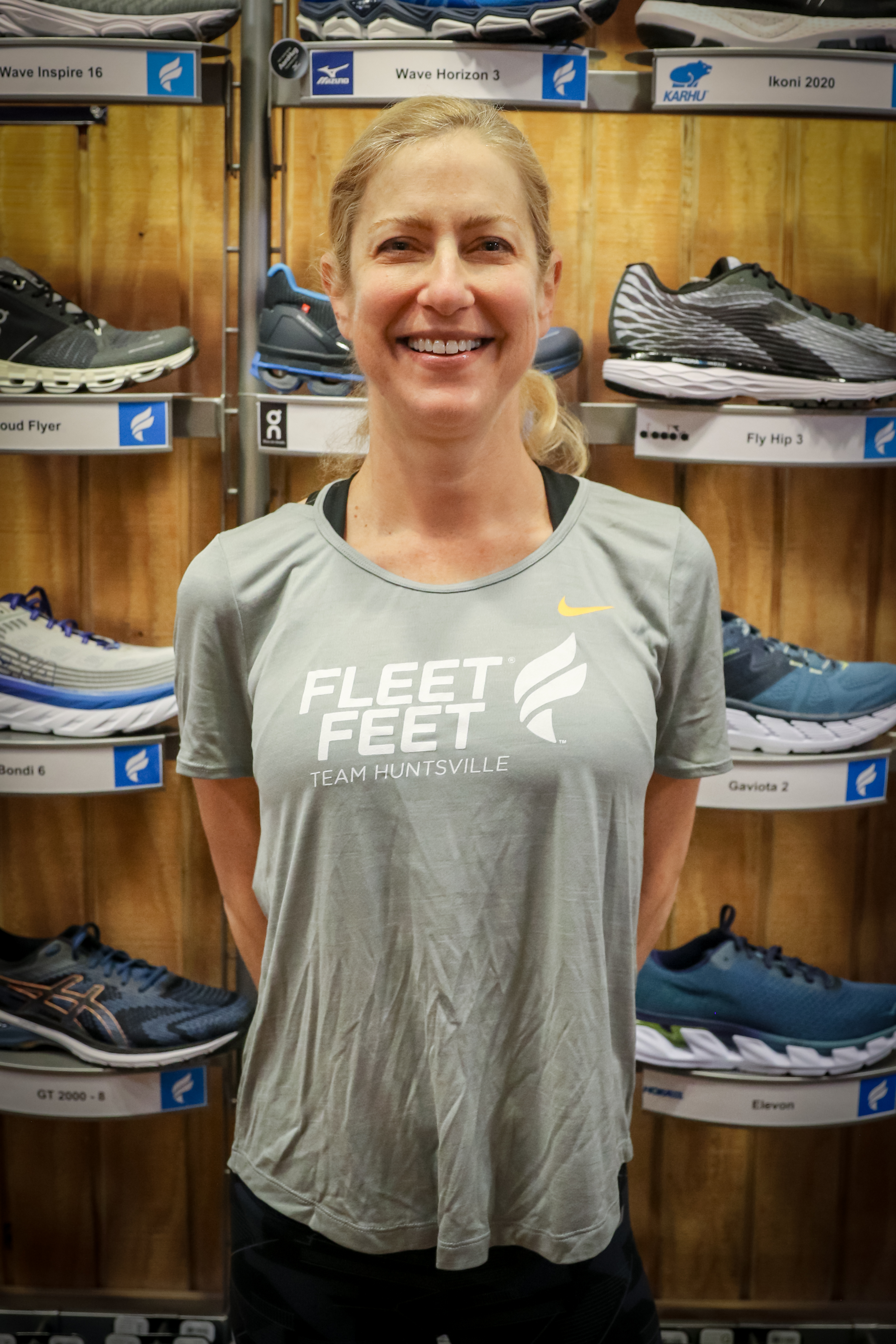 Dianna Cioppi - Triathlon Director
I've always had a passion for triathlons, but never participated in one until 2012. Since, I have completed five full Ironman, seven half Ironman races, and many Olympic and sprint distances.I am an ITCA certified triathlon coach and lifeguard certified. With a family and three boys ages eleven, thirteen, and fifteen; having time to fit in my training can be challenging.It's my enthusiasm and determination that makes everything work.BHAG for 2020: Don't get injured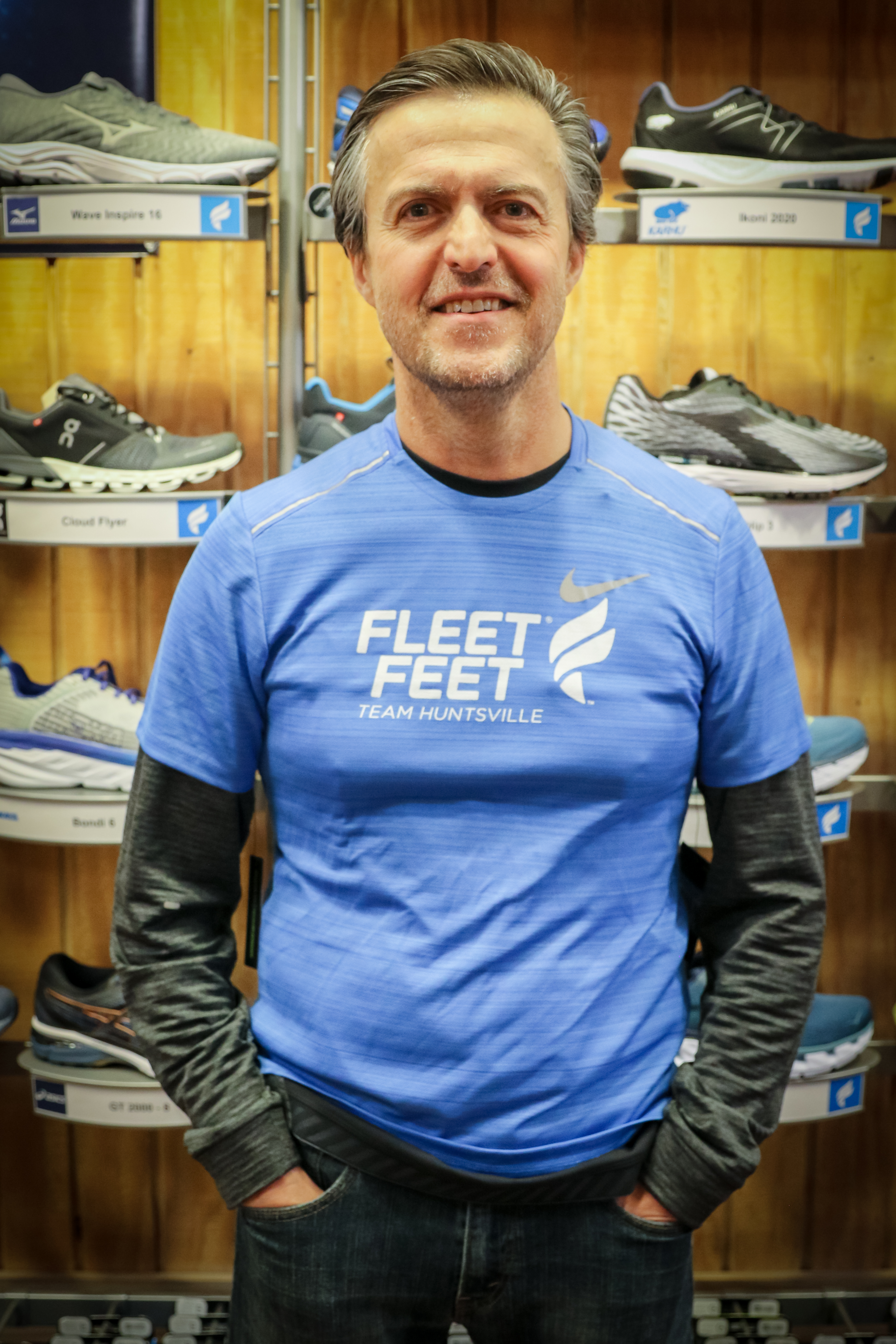 Marco Cioppi
With a very demanding and stressful job, getting out for a run on the mountain or road is a welcome relief.BHAG for 2020: Be consistent
Paul Erickson
Returned to running in 2013 after running Cross Country and Track in high school. Progressed into triathlon after that and have enjoyed the running and cycling aspects the most!BHAG for 2020: Oak Barrel Half and Bridge Street Half back to back. Pondering a marathon if BHAG goes well.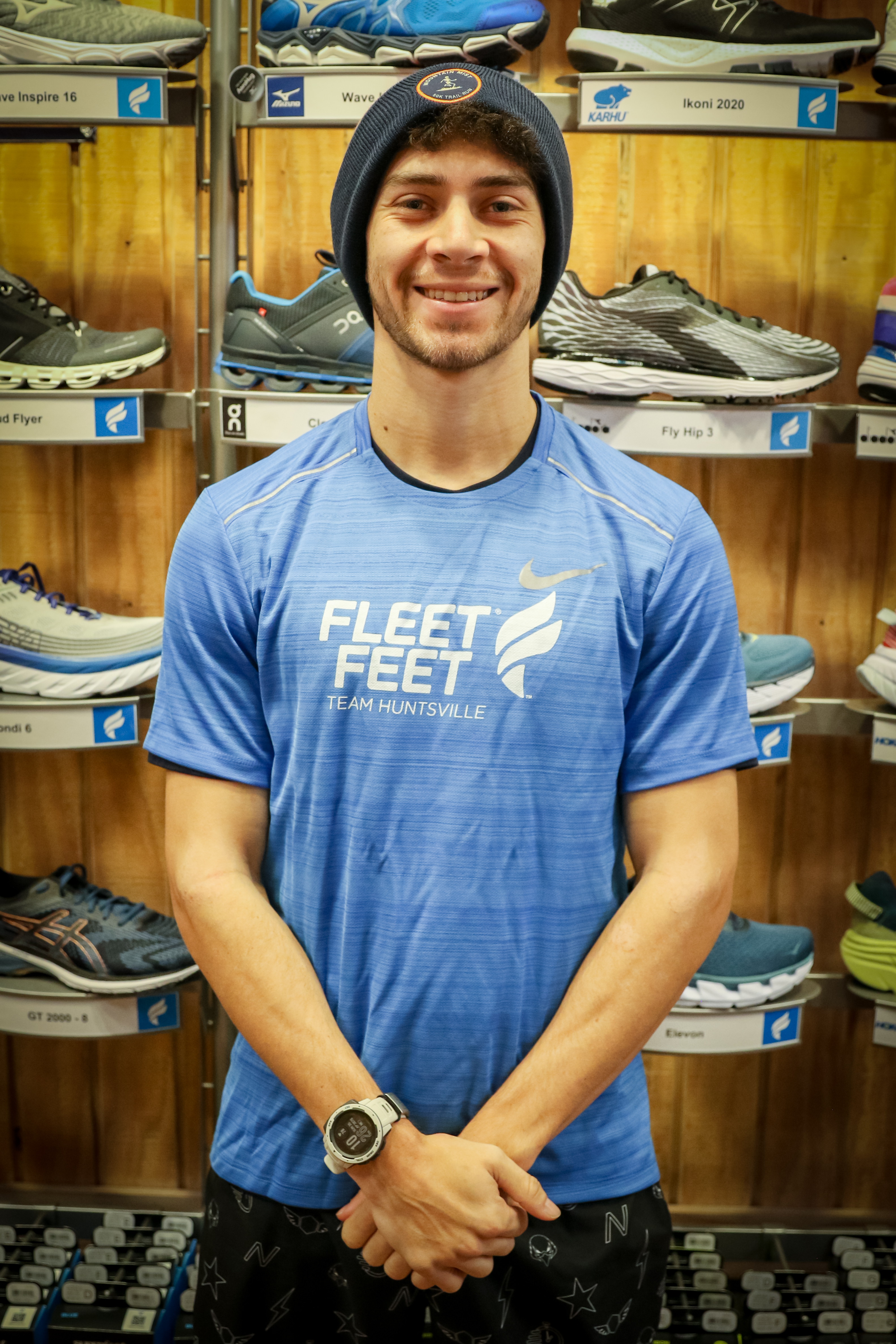 Christian Falcon
I love running on the trails! Whether it is a training run or a trail race, I love being able to look around and enjoy the views that a lot of the trails have to offer.It makes me feel relaxed and I feel like a can enjoy running a lot more when I am out on the mountains.2020 BHAG: Train for a 100 Miler (Pinhoti)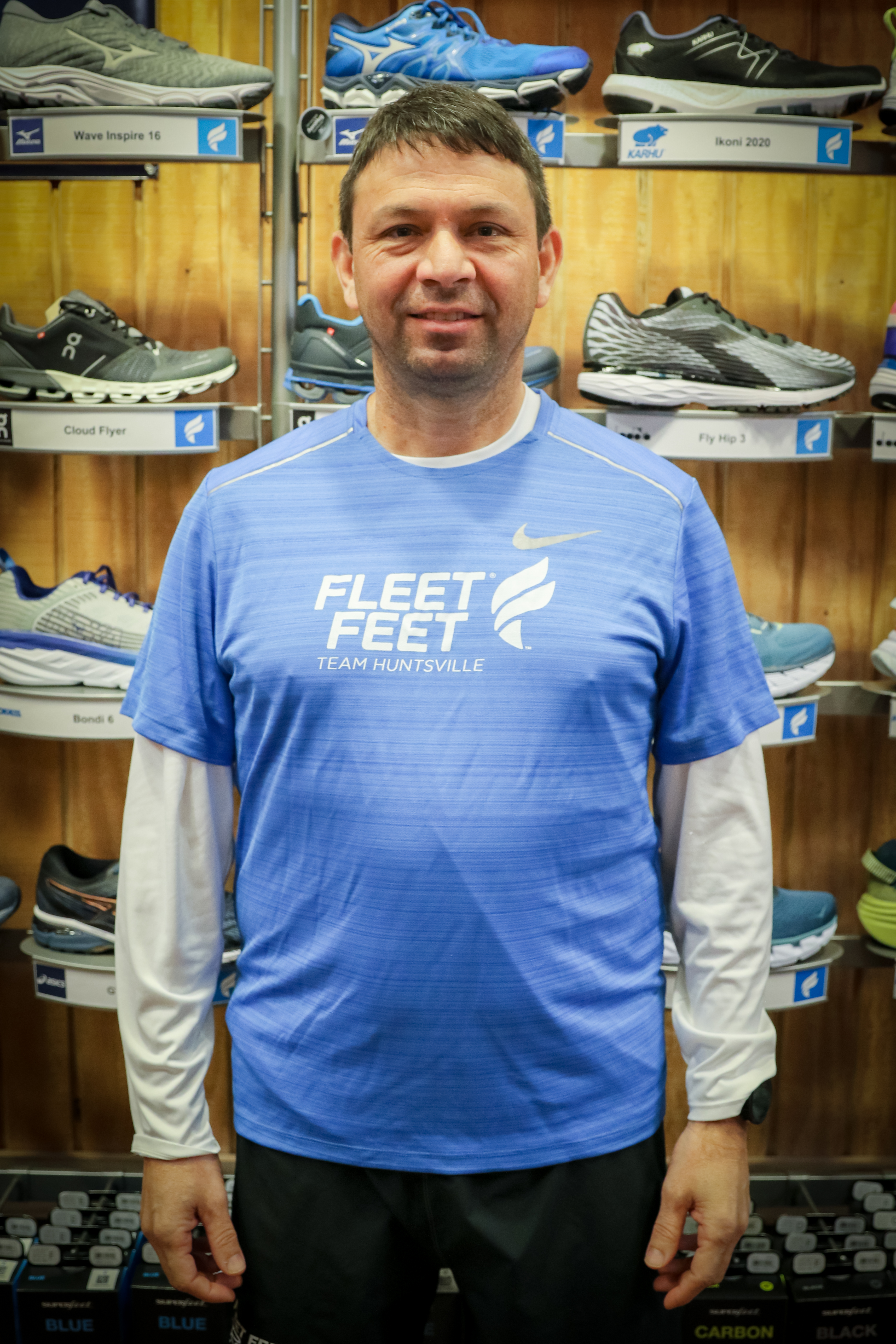 James Falcon
I am a life long runner and enjoy helping others achieve their goals.2020 BHAG: Be consisitent again!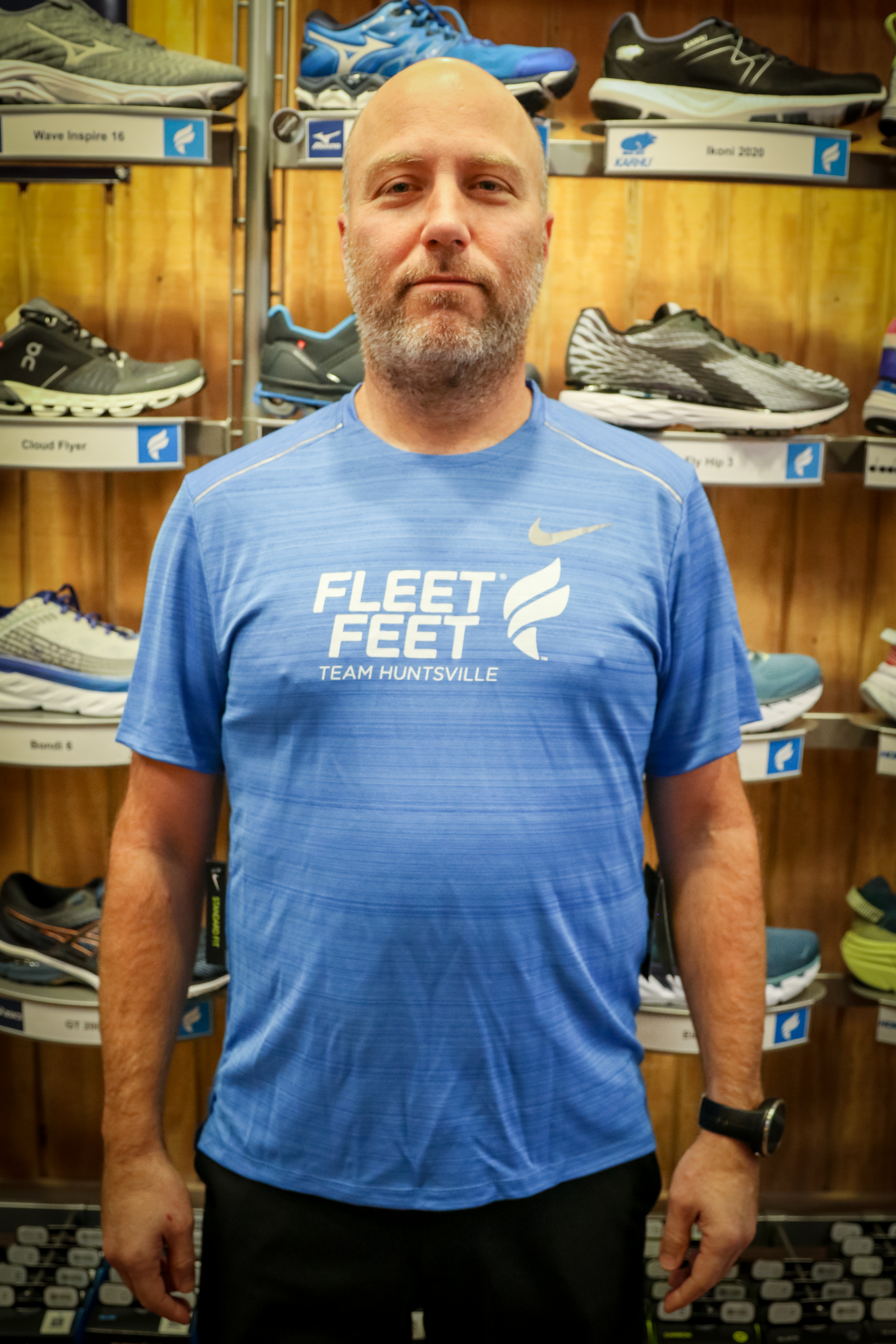 Cary Long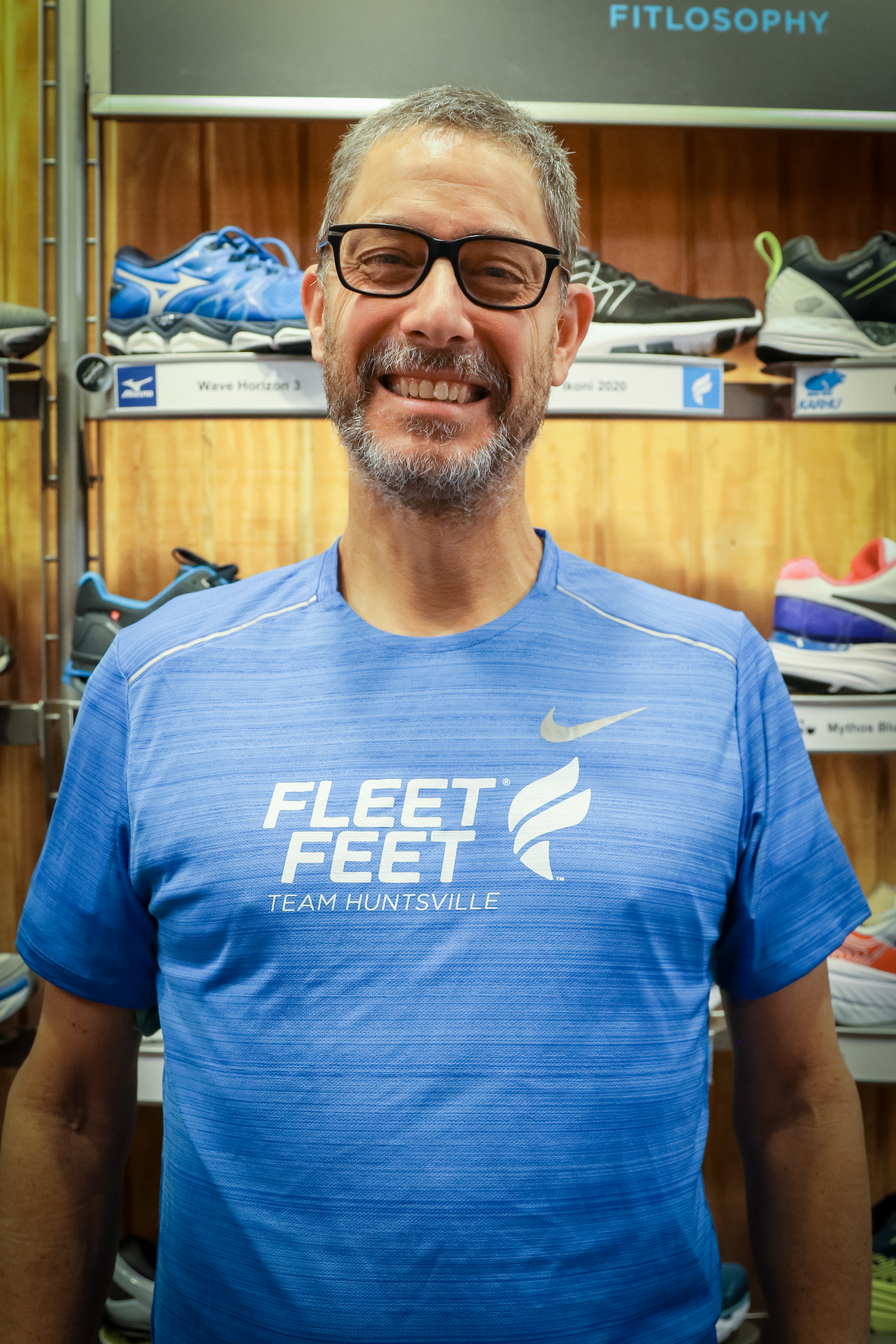 Eric Fritz
Originally from Maryland, moved to AL just out of college. Played Volleyball for 15 years then started running.Fell in love with trail running and can not think of anything better than being lost in the woods for 91 hours straight. HTC President2020 BHAG: Mohican 100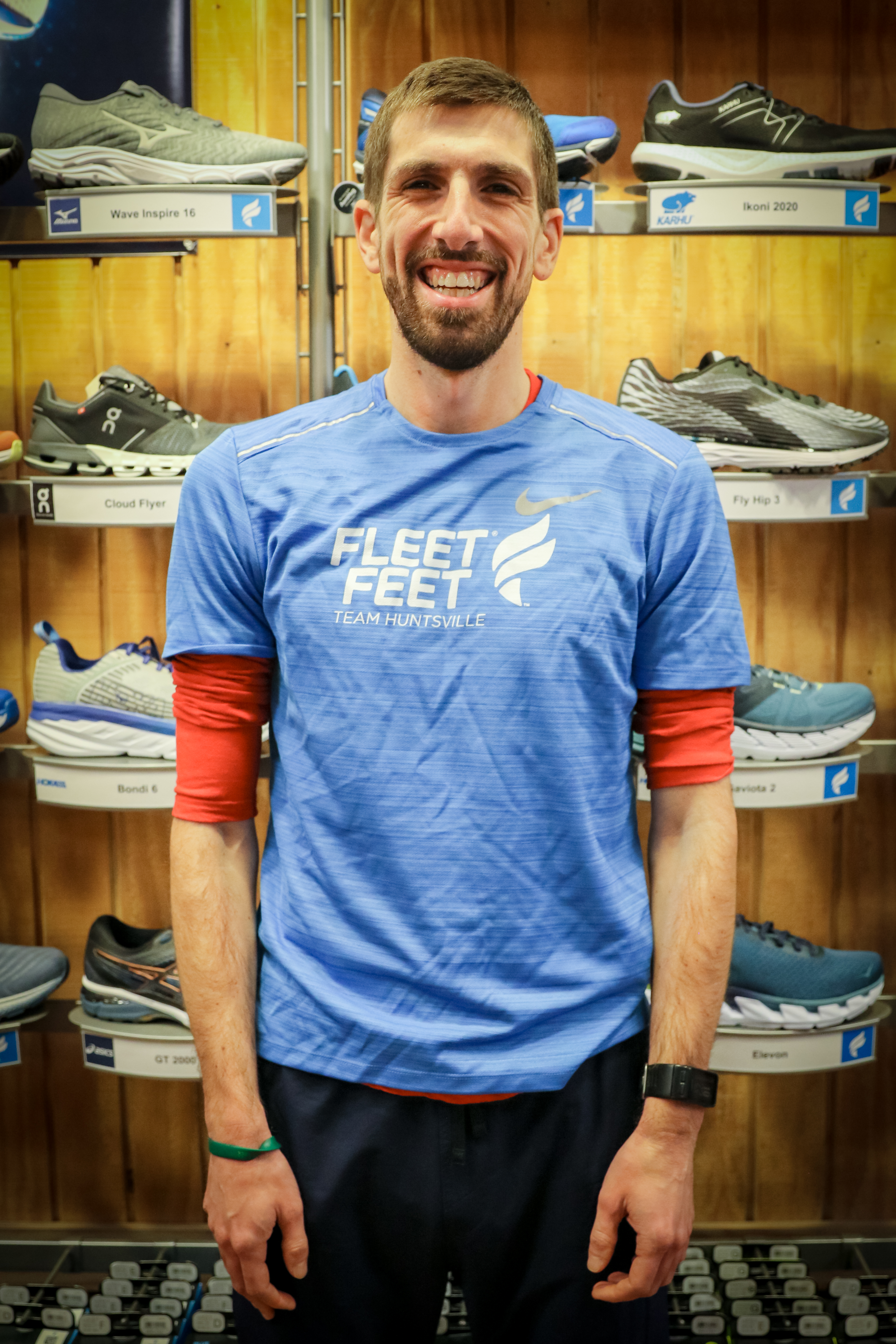 George Heeschen
Virginia transplant. Logistician by day. Love running and being active, would love it even more if Alabama summers weren't six months long.2020 BHAG: Racing consistently which hasn't really been a thing for the last 4 years.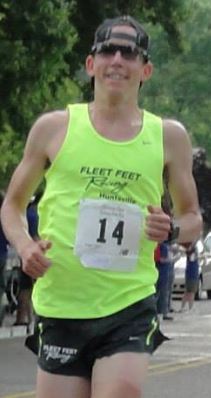 Adrew Hodges
I'm a retired profession triathlete who is now a pacer for Olympic Trials caliber female runners. I also manage a team of Materials and Processes Engineers at The Boeing Company.2020 BHAG: Stay married to Kelsey Hodges :)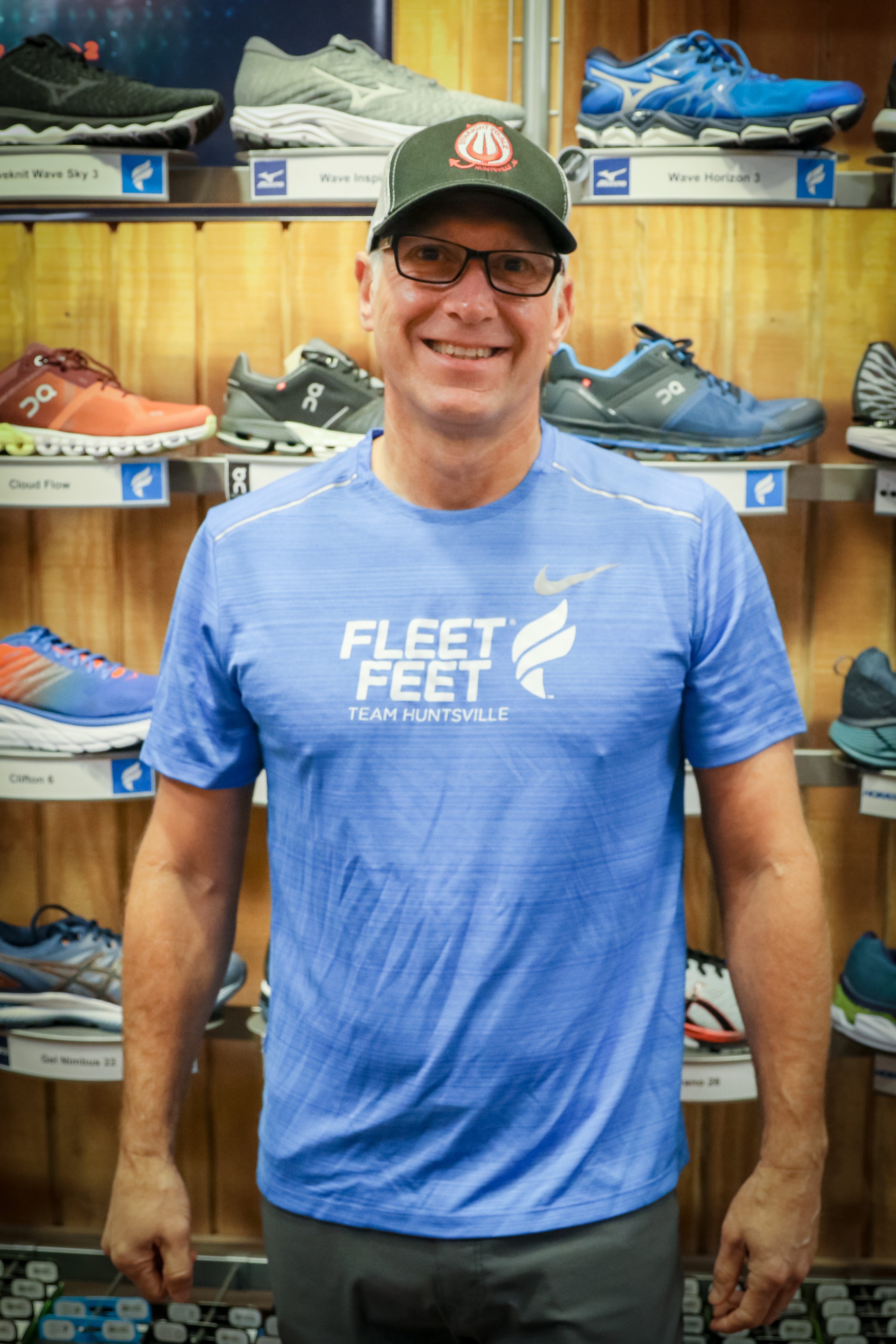 Dennis Mix
Weekend runner and triathlete trying to slow down the hands of time.2020 BHAG: Complete my 10th straight Rocketman and New York City Marathon
Linda Scarvada
I love to help others reach their goals and to teach them about the trails.2020 BHAG: What was I thinking...hoping to survive Heart of the South run this summer.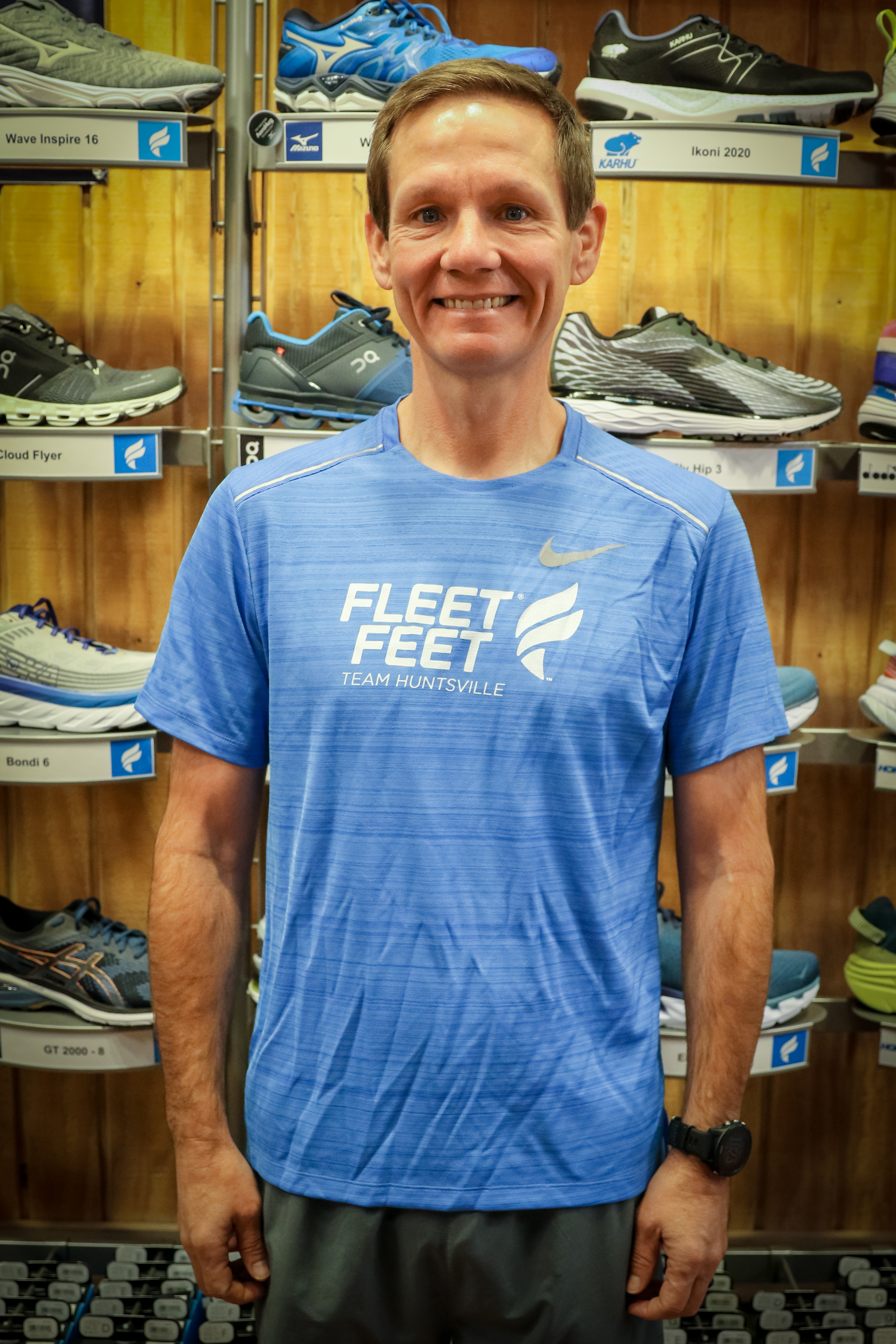 Tommy Morris
I am a road and trail runner, I am married with two sons, and I am a professor at UAH.2020 BHAG: I want to train to qualify for the Boston Marathon.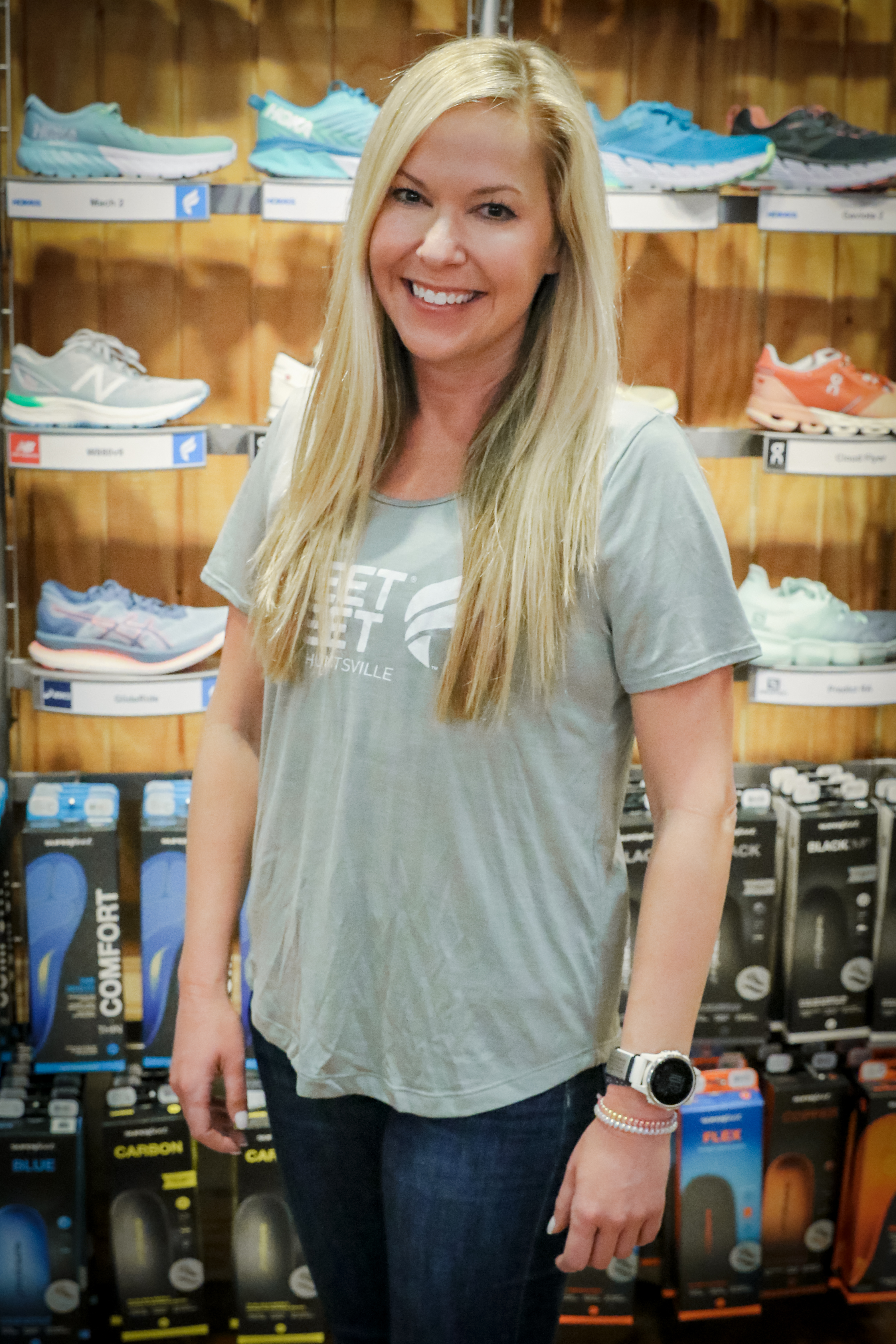 Melissa Hopper
I began running in 2013 with a goal of running a half marathon, and after that, I was hooked! I've since run all distances up to a 50K.If I am not running a race, then I'm often found behind the camera taking photos! I am also the Race Director for the Cookie Dash 5K in April.2020 BHAG: Strolling Jim 40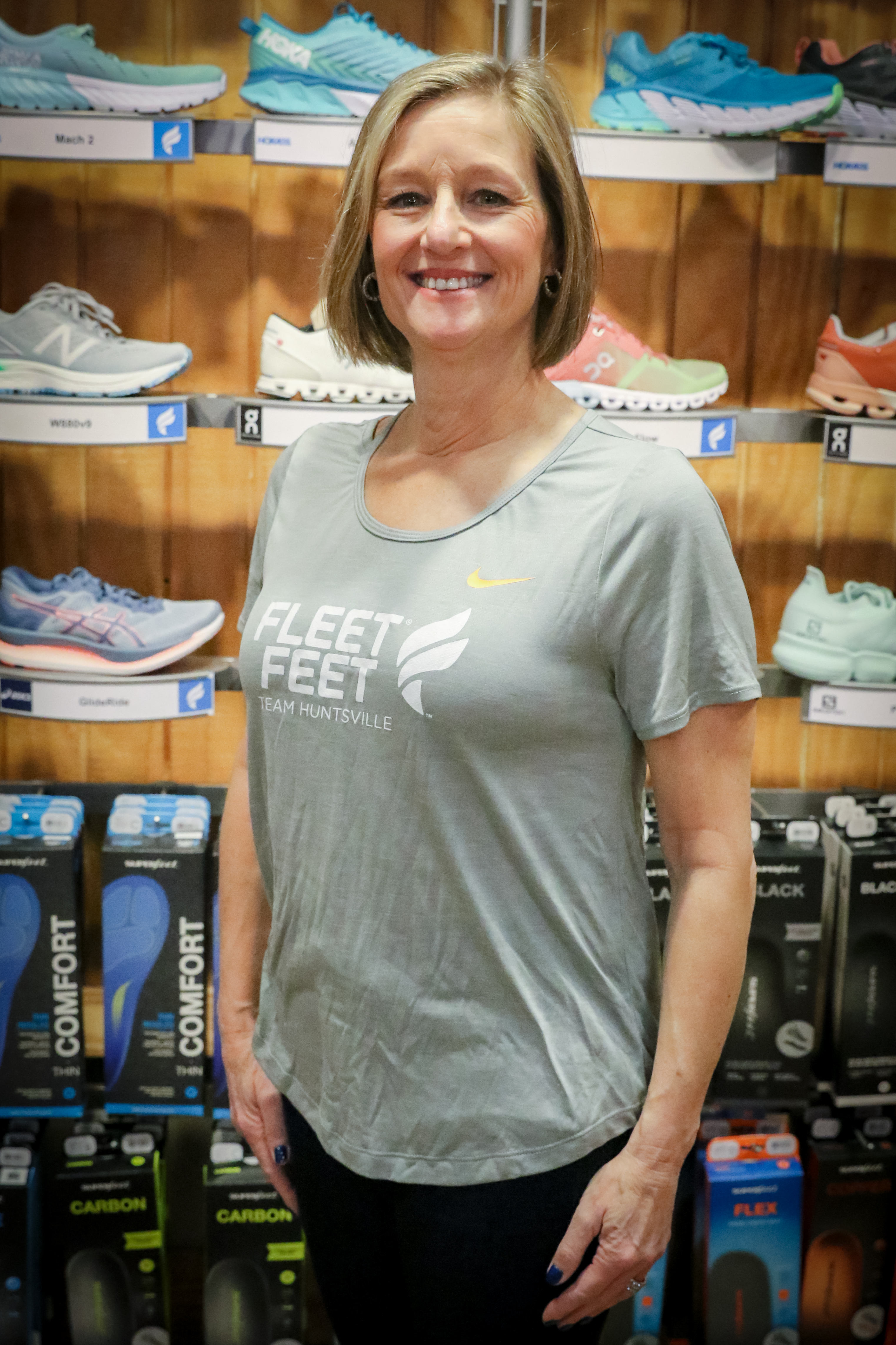 Donna Palumbo
10 years ago I enrolled a Cotton Row No Boundaries program to take control of my health and have not stopped running yet.I enjoy volunteering, helping other runners reach their goals, and am the Cotton Row Race Director.2020 BHAG: Huntsville Sprint Triathlon and Rocket City Marathon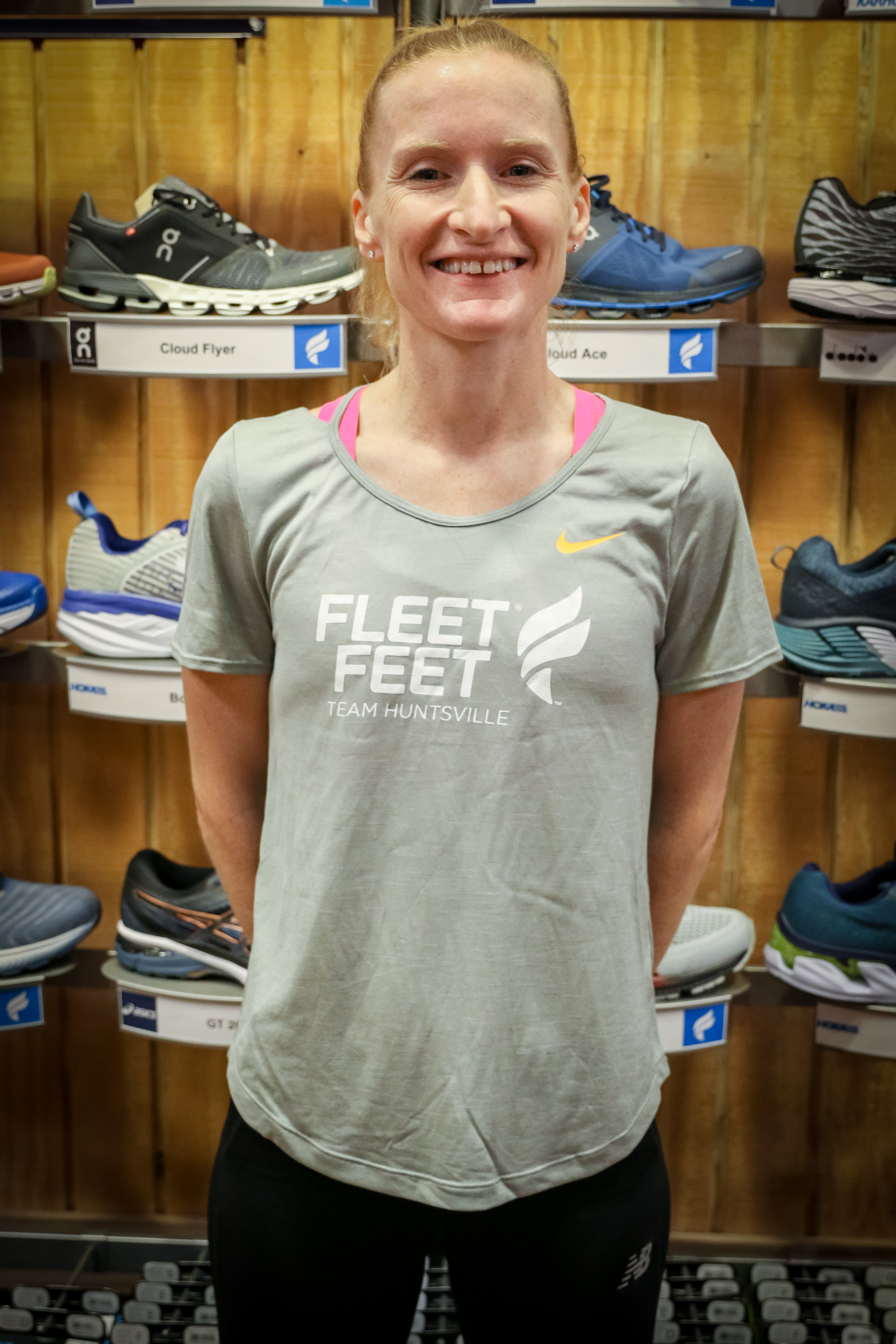 Babara Parker - Burris
I started running when I was 9 years old. I competed in many different events including the heptathlon before eventually finding my forte - the 3000m steeplechase.I was recruited by Florida State University, where I became an all-American in Indoor/outdoor track and XC.I met my husband, Sean- who also ran on the team, and we married in 2008. He coached me through 2 Olympics (Beijing 2008 & London 2012). We have 2 beautiful girls, and after a 6 year sobatical from running and I motivated to get back into running.2020 BHAG: To be consistent. Beat Dink Taylor in any and every race. Have fun! .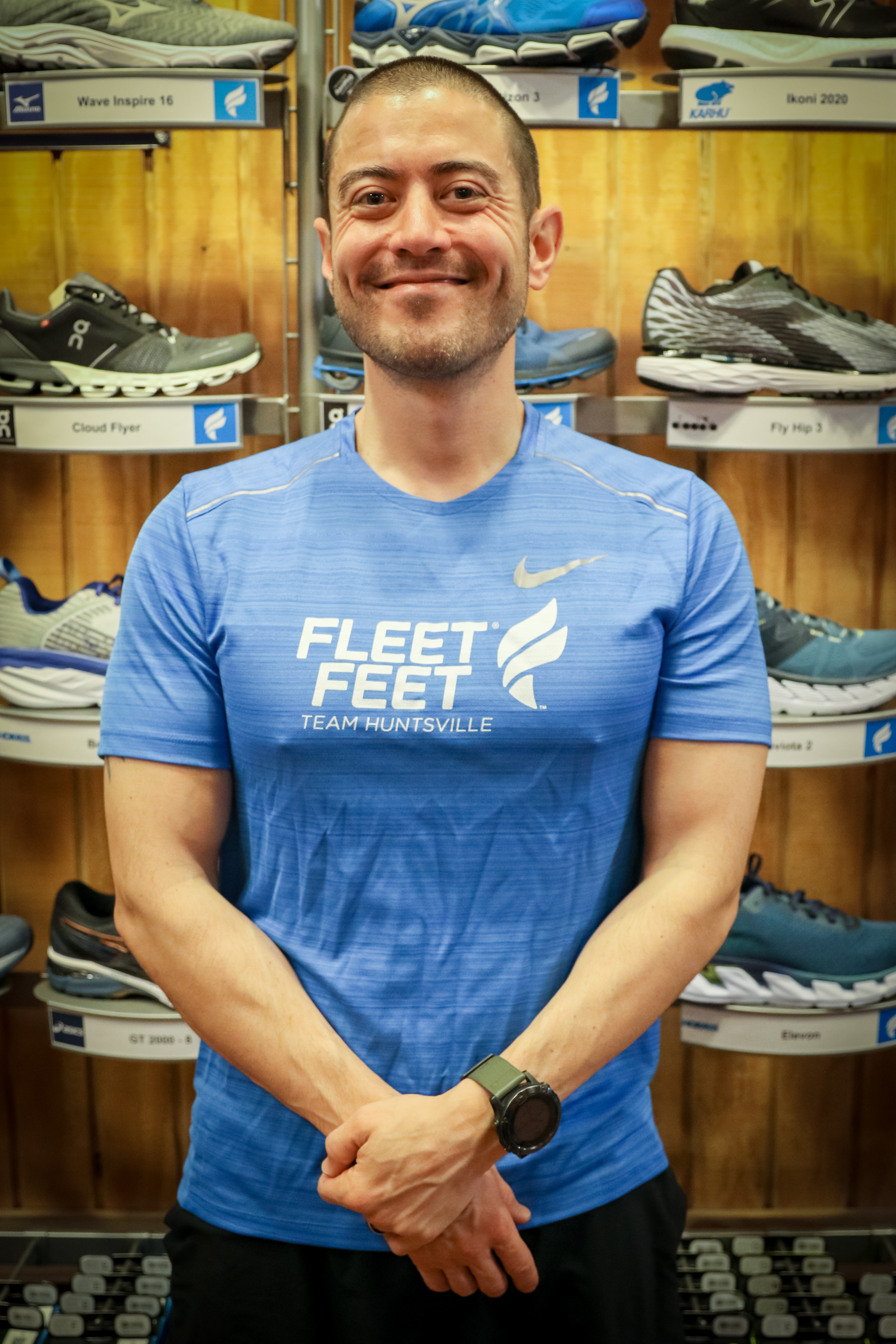 Nathan Pierce
I'm a newbie runner/triathlete who started training with fleet feet about 3 1/2 years ago. Since then I've ran Boston twice, ran a 2:47 marathon, and won multiple races.2020 BHAG: Surviving having baby number 2!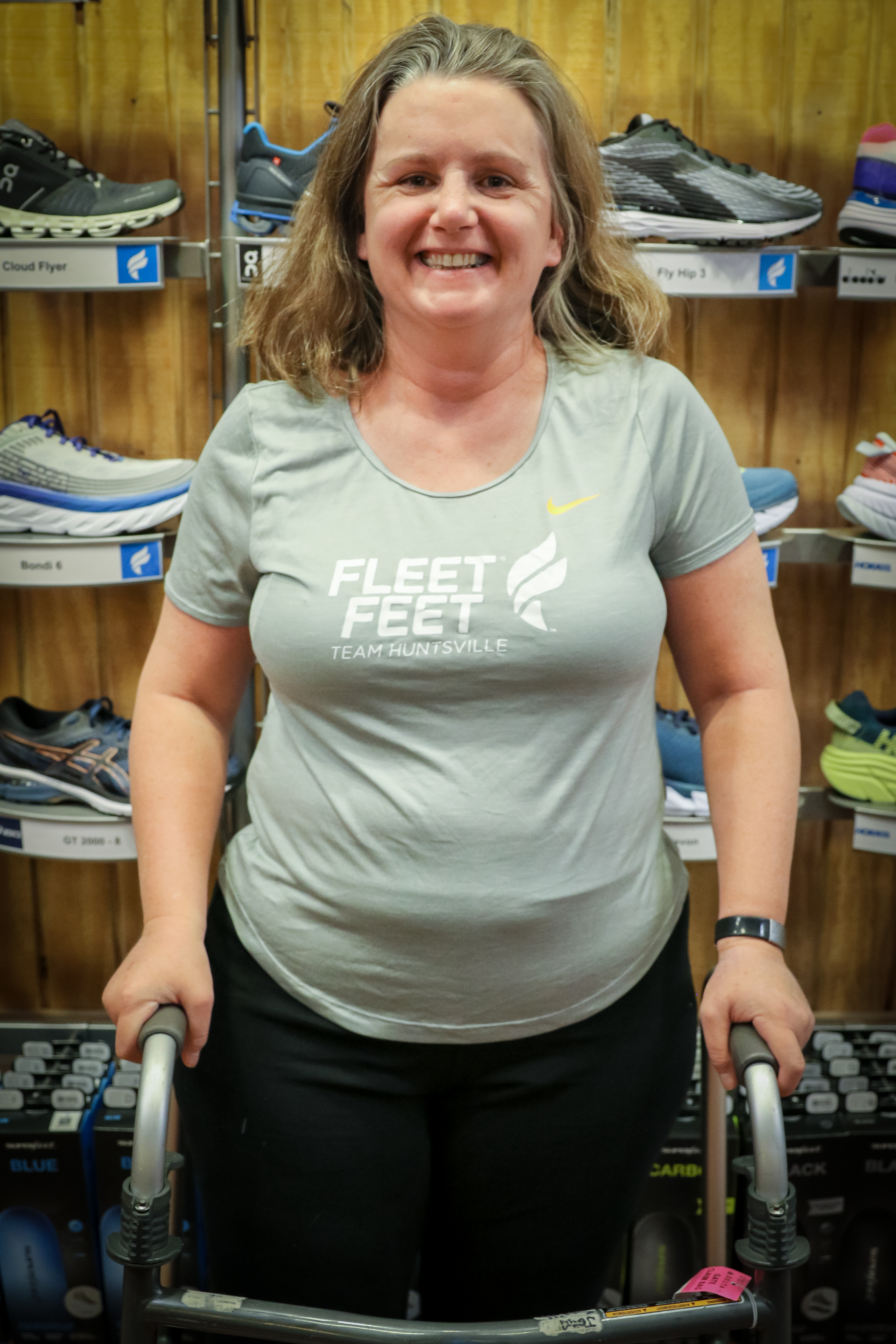 Jennifer Smith
Started triathlon in 2008 after I quit smoking. In 2014, I was hit by a truck while riding my bicycle and left paraplegic. I still race the swimming and biking portions of triathlon, which I love.2020 BHAG: To get faster in sprint races. To ride my balance bike in more races versus my recumbent trike.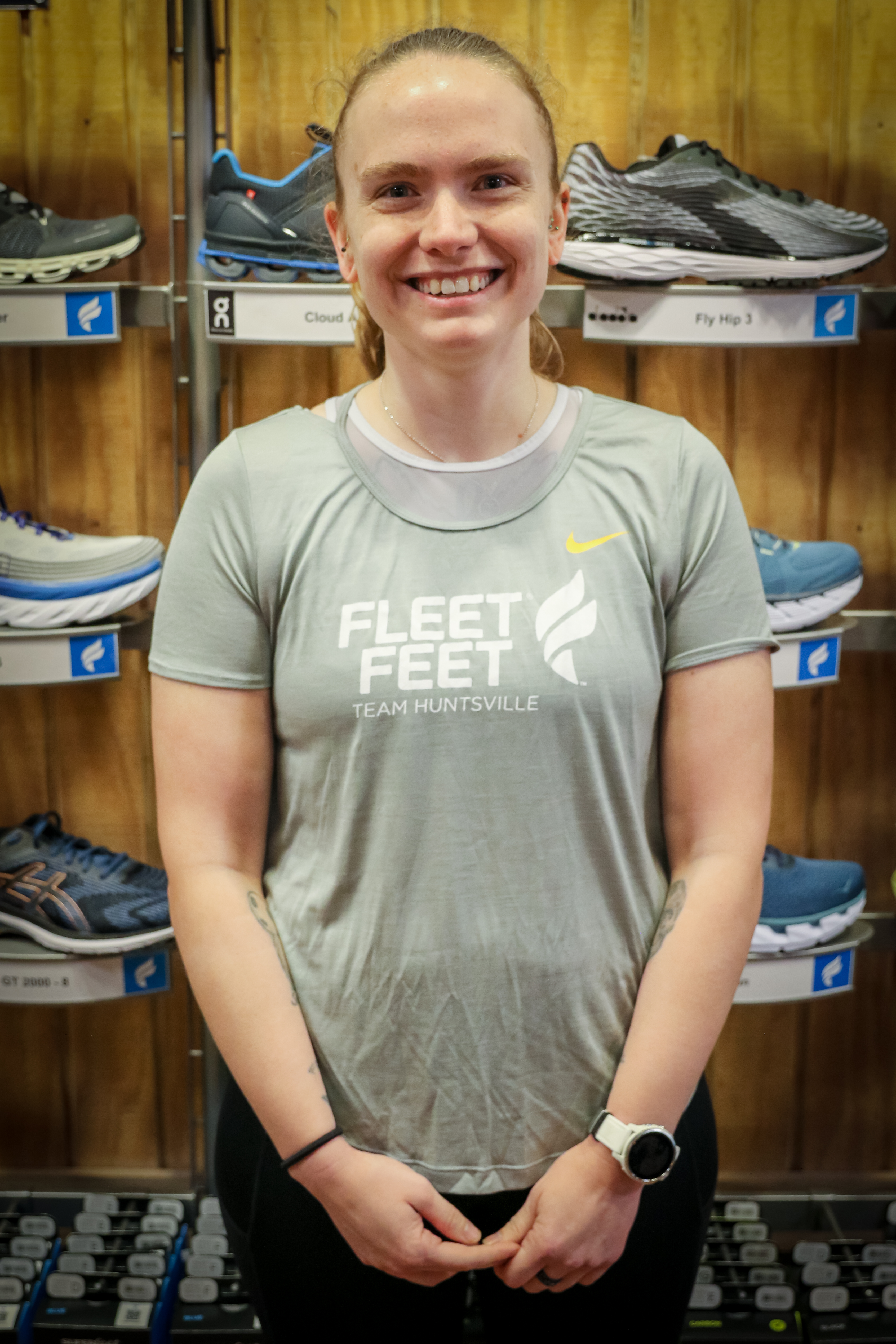 Jamie Morrow
I'm a team lead at Fleet Feet. I enjoy getting to run with new people at our fun runs. When I'm not at the store, I'm hanging out with my son, Silas.2020 BHAG: Complete my first 50 miler. .
Elaine Sillivant
I have eleven children and I started running when I turned 50 in order to stay active with my kids. Now I am hooked and enjoy trails and road races.
2020 BHAG:
Have fun and stay injury free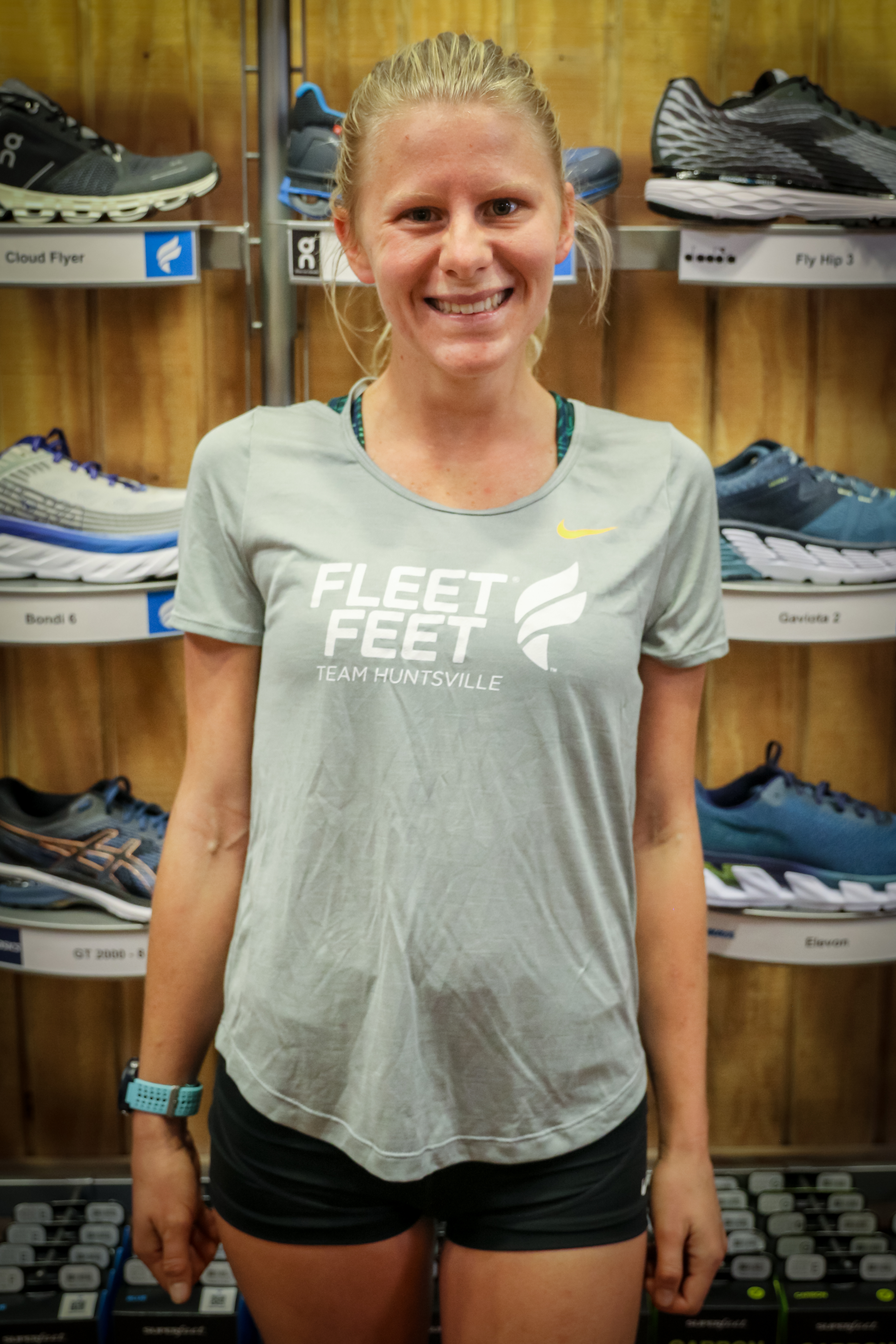 Angel Mobley
I enjoy being active whether it running, Ultimate Frisbee, or playing with my two dogs.2020 BHAG: Continue to enjoy running while striving to improve my time.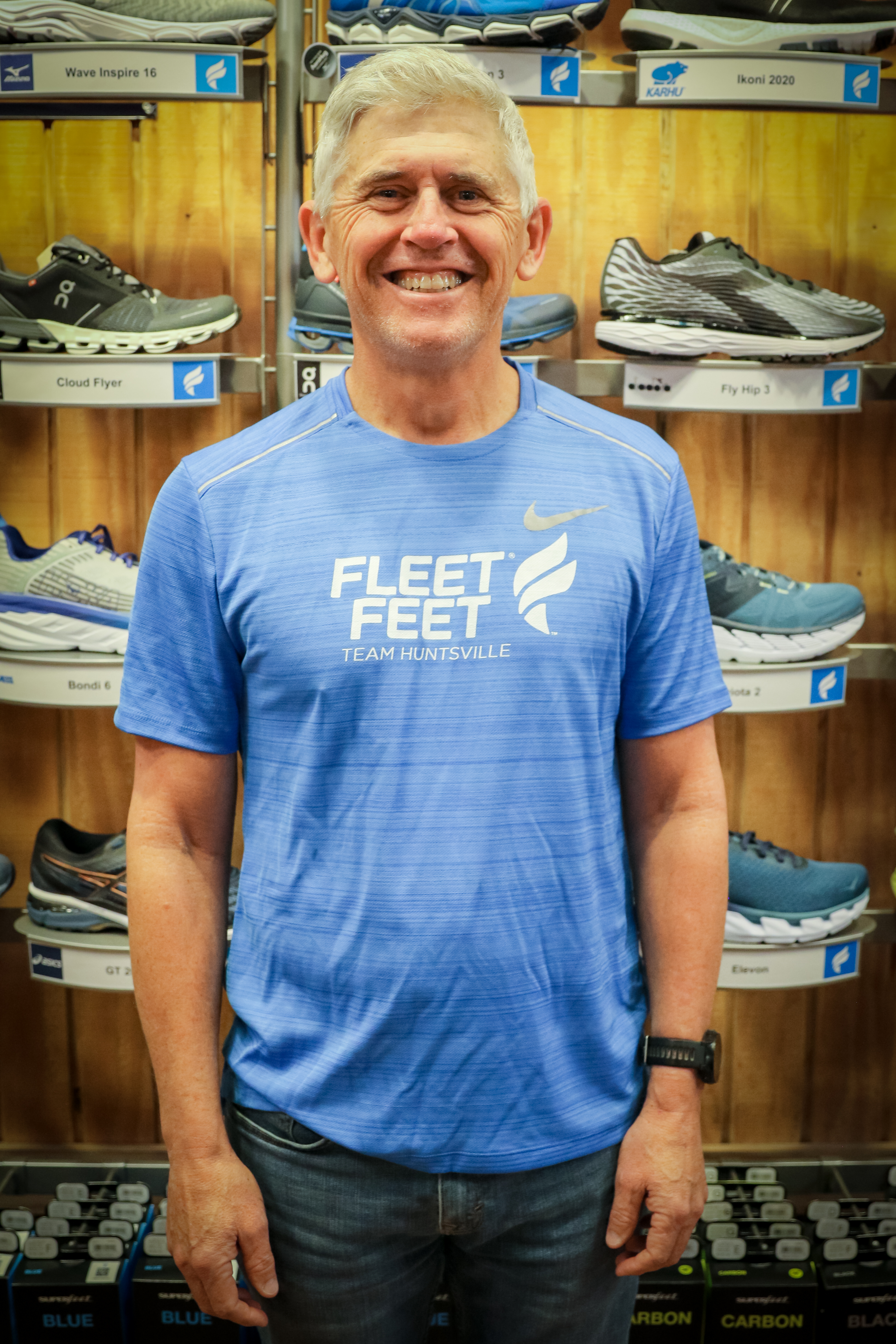 Coach Michael Smith
Running started as an empty checkbox on a bucket-list, but has become a place for fitness, conversations and friends. And, I don't know of anything else that I would eagerly set a 4:45AM morning alarm.
BHAG for 2020: destination race in Hawaii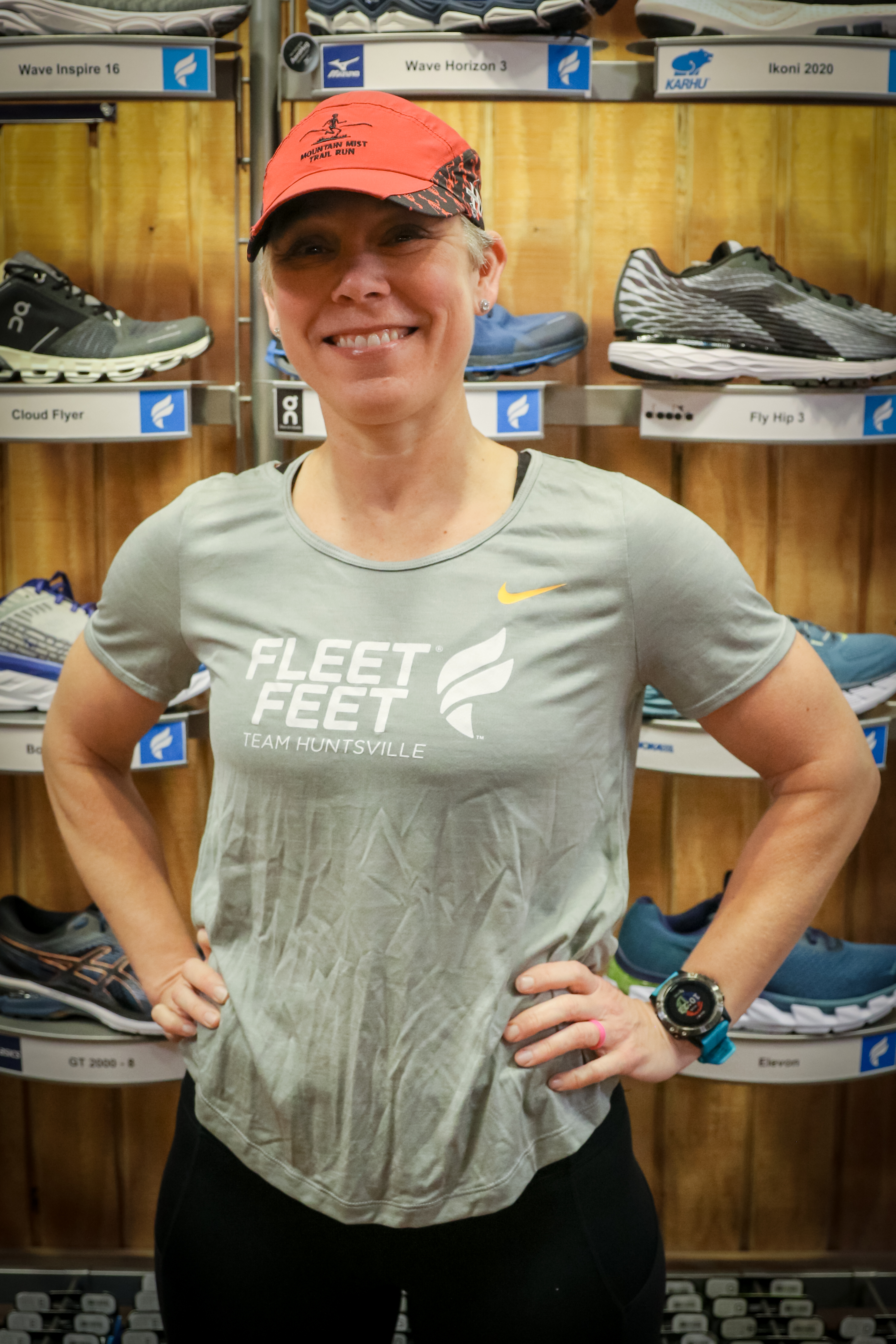 Christy Scott
I have worked as a Personal Trainer and Coach for 20+ years and absolutely love it. Helping people live healthier lives and realize their potential is what drives me every day.2020 BHAG: Spartan Ultra in June 2020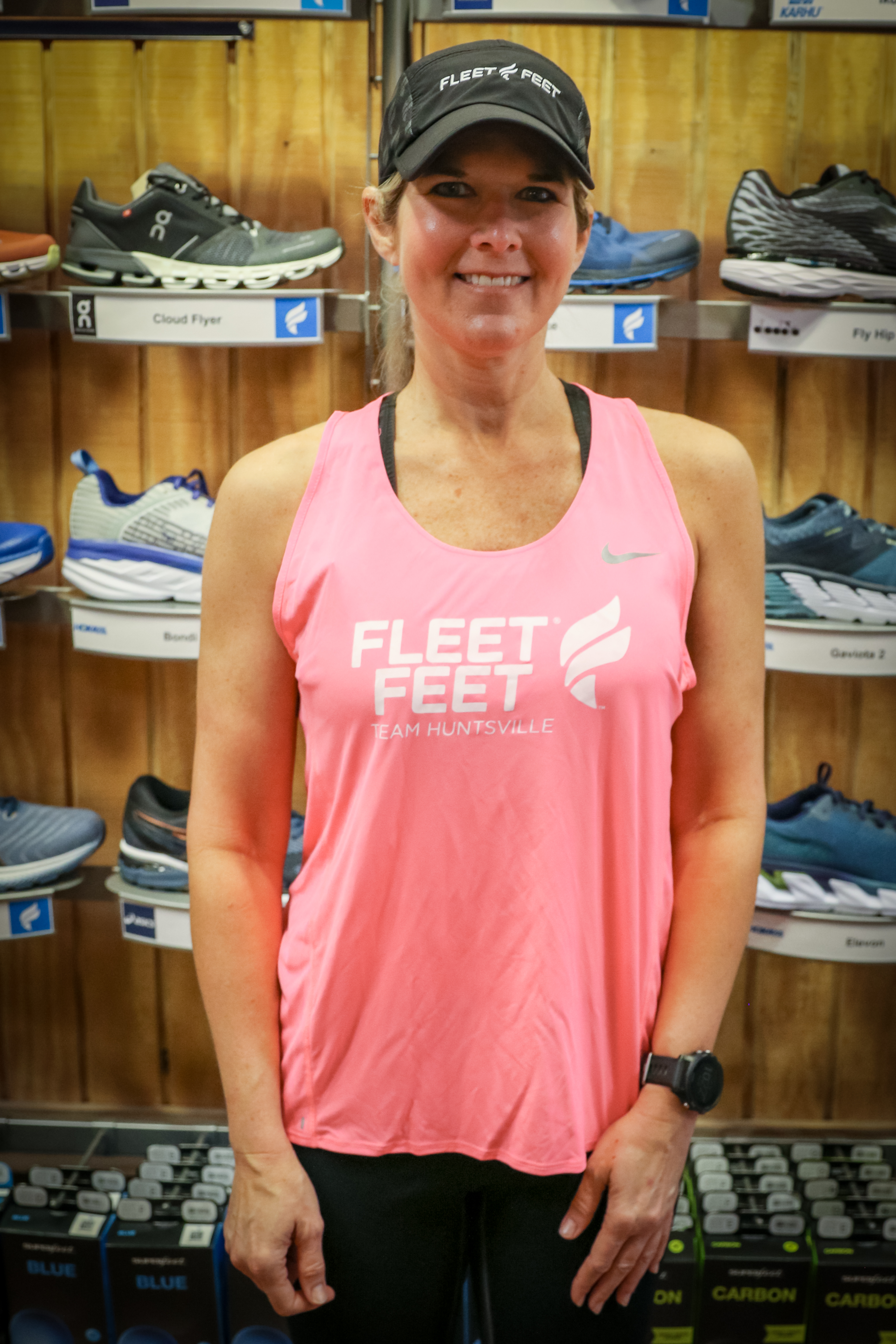 Amy Tanner - Triathlon Coach
This will be my 13th triathlon season. After a few years of going it alone, in 2011, i joined my first Fleet Feet Training group. Since then, i have participated in, mentored and coached with Fleet Feet. I am an
ITCA certified
triathlon coach and
certified spinning
instructor and
certified sports injury specialist
. The best part about of all my athletic endeavors is the people. We have a wonderful running and tri community here in the Tennessee Valley. 2020 BHAG: Wow! sooo for this year, my only goal is to preserve what is left of my knee!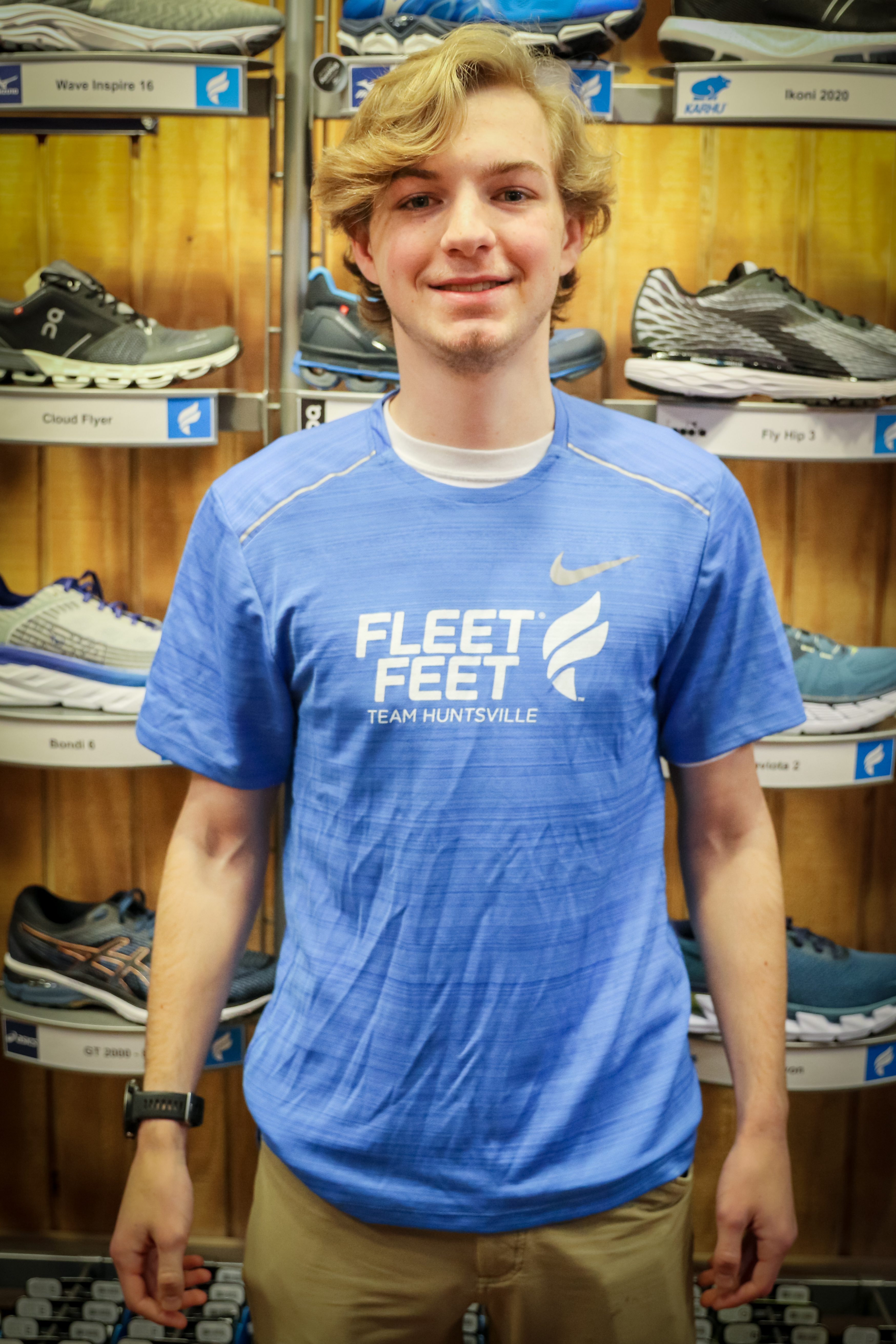 Skylor Taylor
Hobby Jogger2020 BHAG: Pinhoti 100
Dink Taylor
Fleet Feet Owner, Track Coach, and Triathlon Coach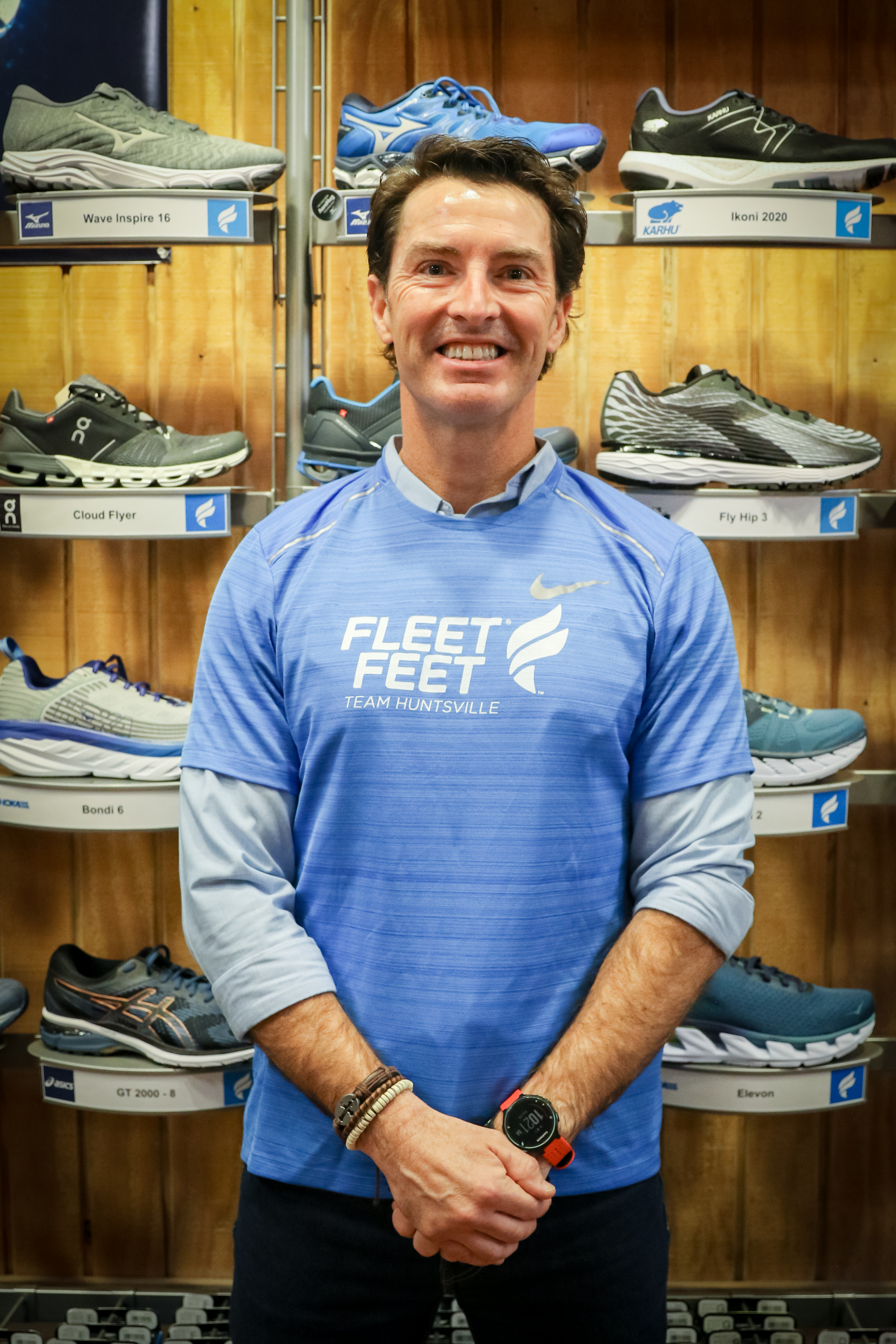 Chip Thigpen
Obstacle course racing enthusiast (addict), who also does any other kind of run/race that's available (addict). I also love cars and motorsports. And my dogs.2020 BHAG: Qualify for Boston...maybe??? Or at least get serious about thinking about trying to qualify for Boston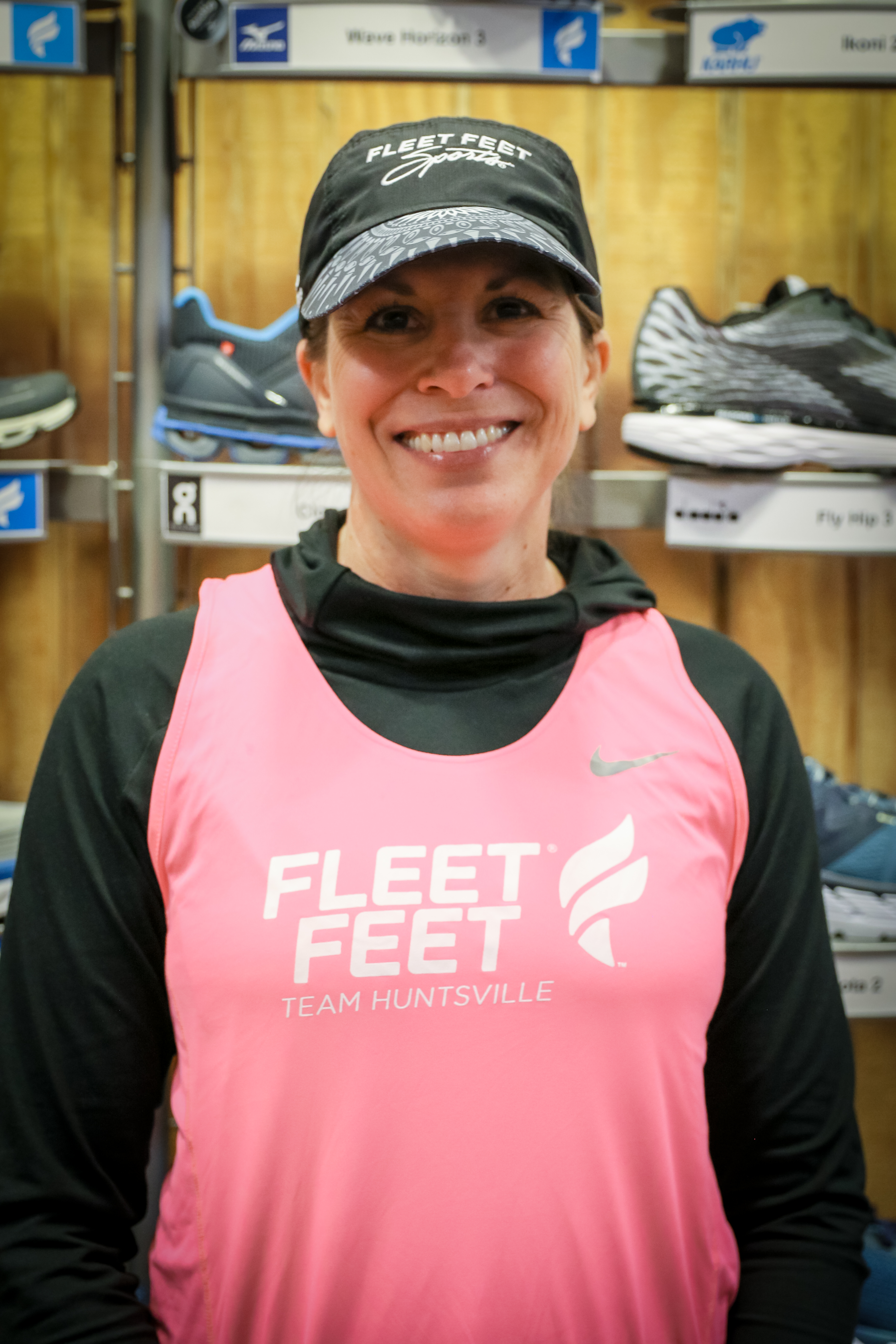 Dana Overton
I am a runner of 20+ years. I completely believe that I owe my sanity to running and also most of my very best friends!2020 BHAG: To run consistently and return to some form of racing shape. It has been a while.........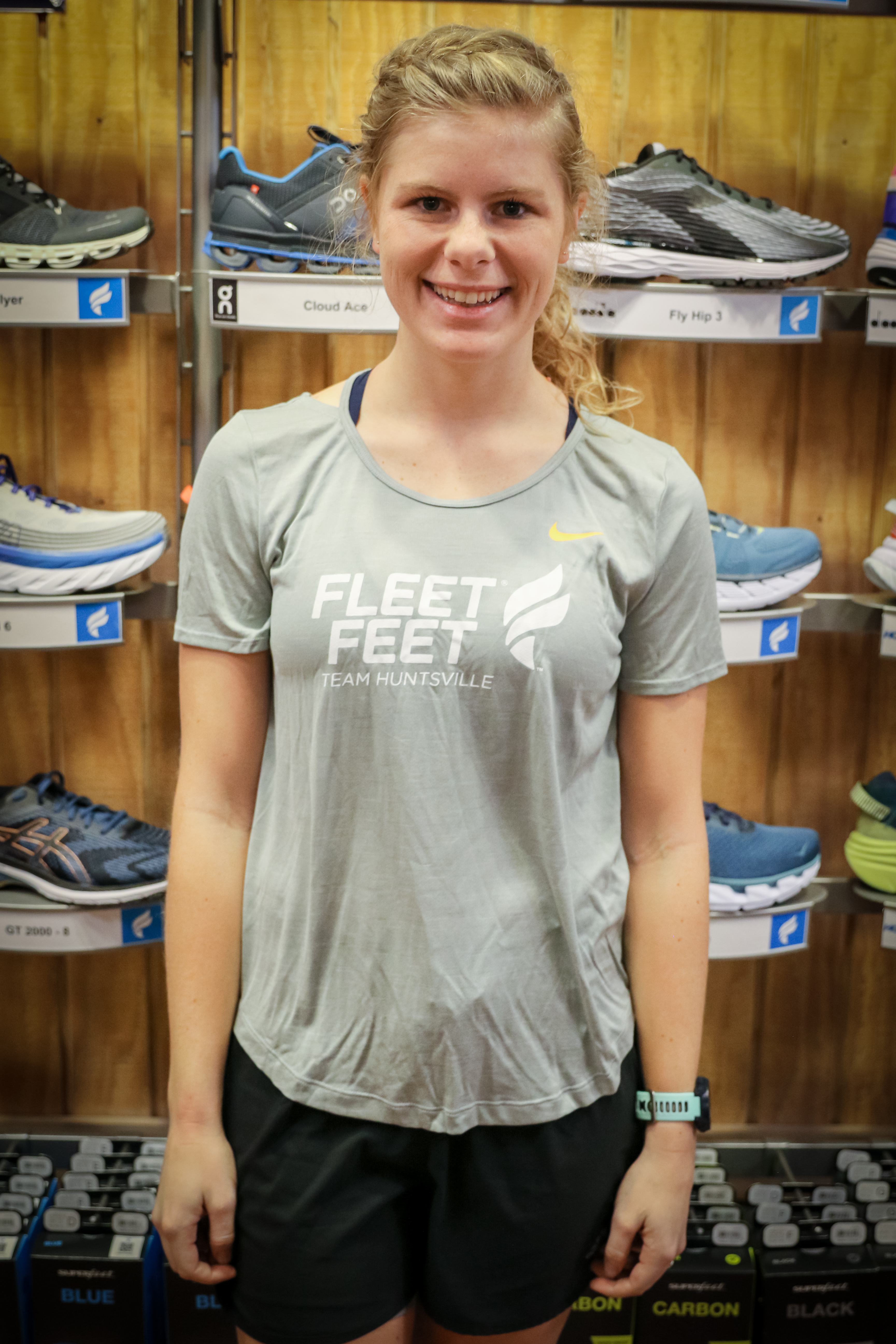 Brook Volz
Hello, I'm Brooke! I started running in 2011 and have done tons a races from 5ks to 50ks. My mom (Elaine Sillivant) has to drag me to my first marathon and 50k( I went willingly after the first).In my free time, I enjoy baking and cooking, and I just started up indoor rock climbing with my husband.2020 BHAG: Hmmm. Set a PR in at least one distance and be able to do an unassisted pull-up.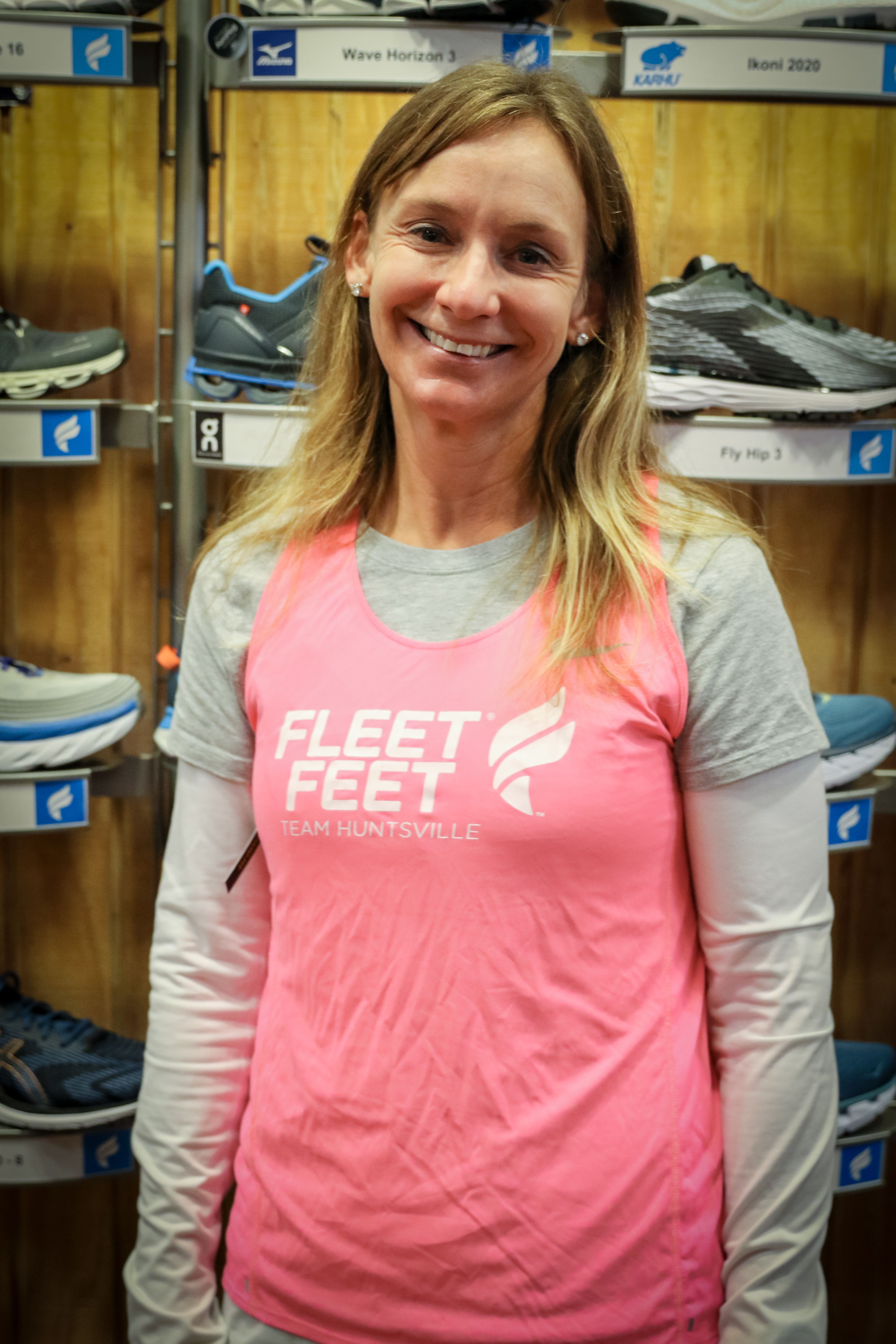 Kathy Youngren - Training Director
I ran my first race ever, the Marine Corp Marathon, back in 1995, and that was the start of my running and racing. My third race was a 41 miler, and I knew ultramarathons were my favorite events to run.I have completed well over 100 Ultras, including Badwater 135 miler twice and Spartathon 246km in Greece. 2020 BHAG: HOTS-- Heart of the South 333 Mike run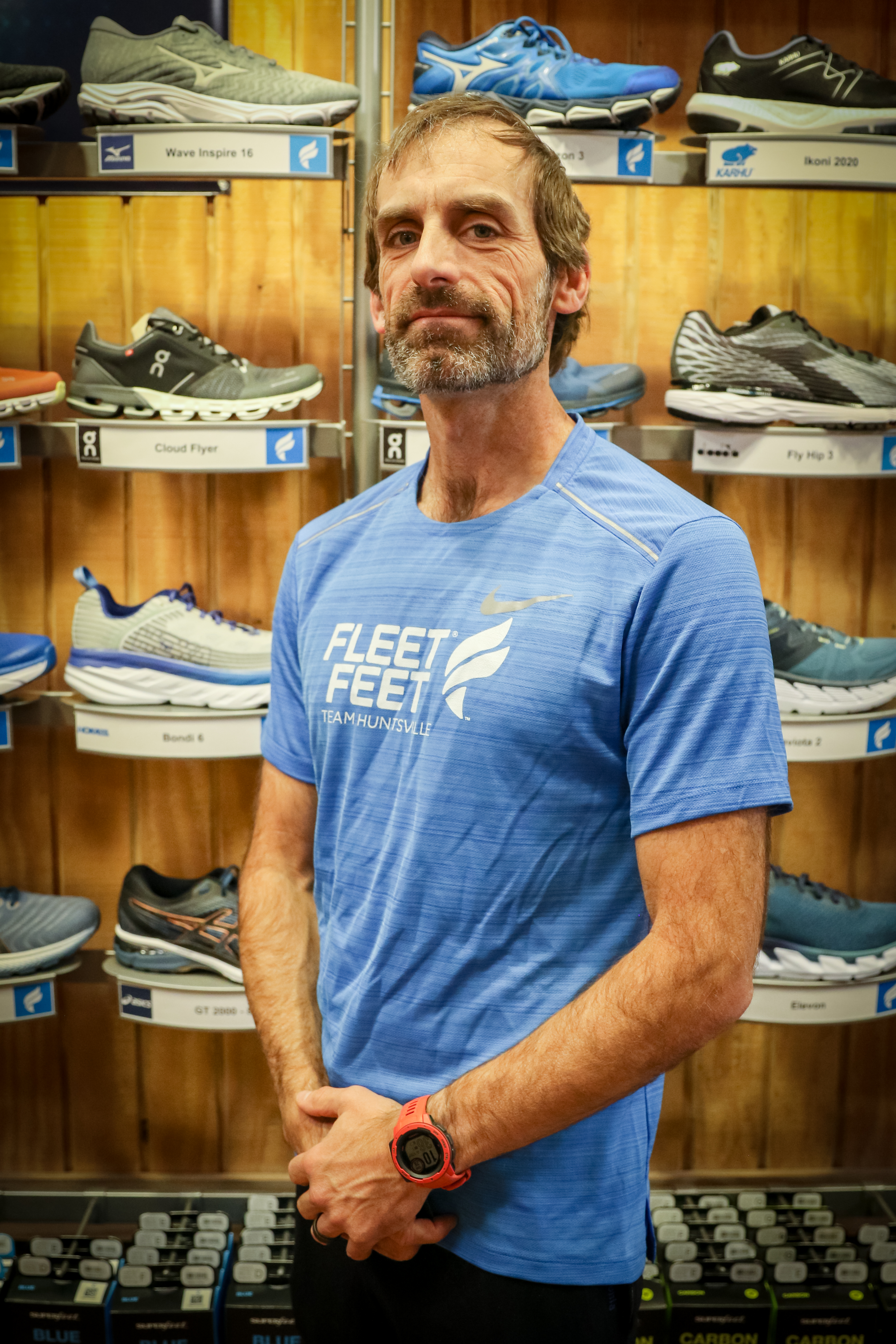 Robert Youngren
I've been a runner for almost 30 years. In this time I've completed almost 200 ultra marathons and over 40 marathons and countless shorter distance races.Running adventures have taken me to fascinating places; from Antarctica, to rural roads in Greece and many places in between. 2020 BHAG: Finish the Iditarod Trail Invitational race from Knik Lake to McGrath, Alaska. Race starts March 1st.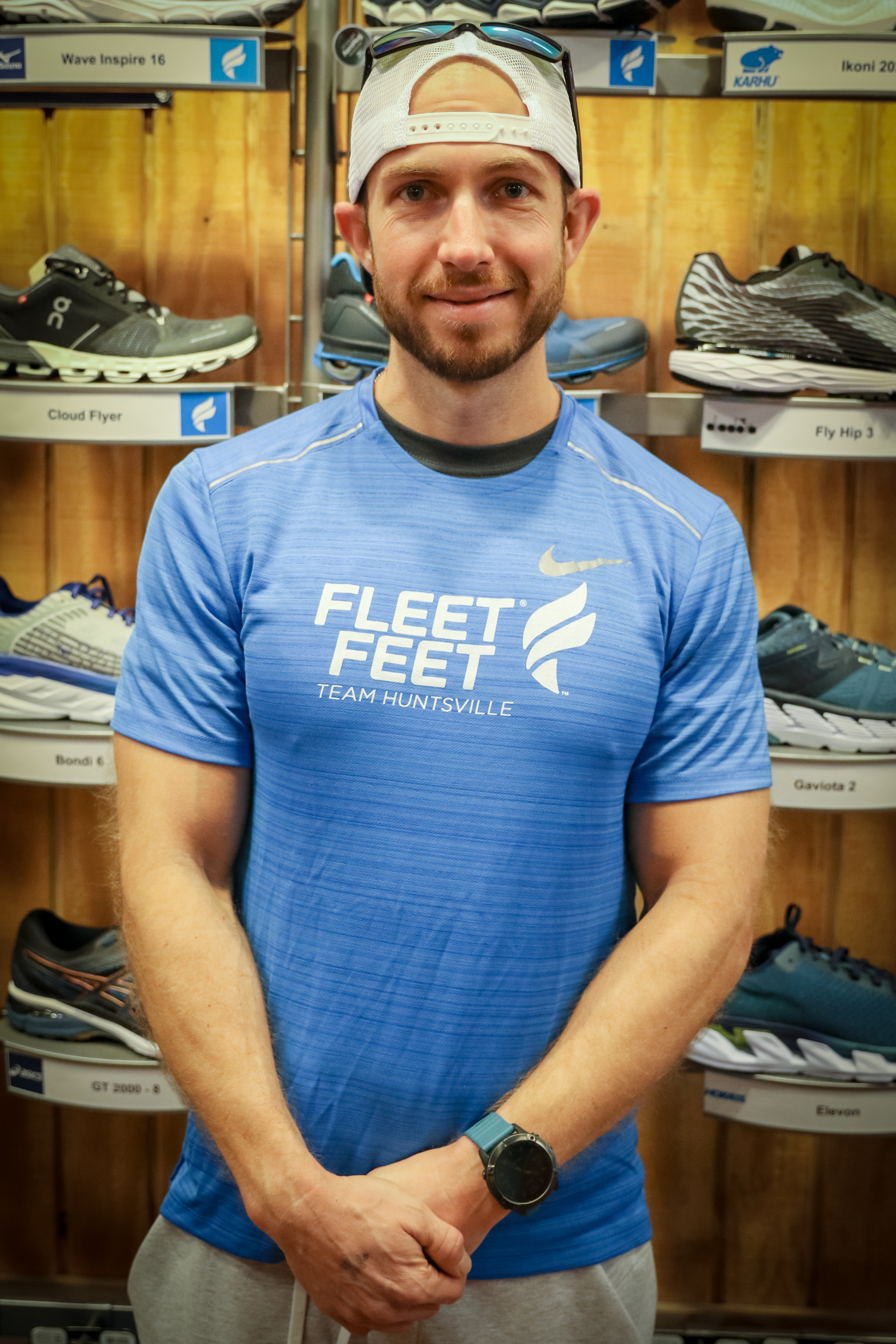 Adam Miller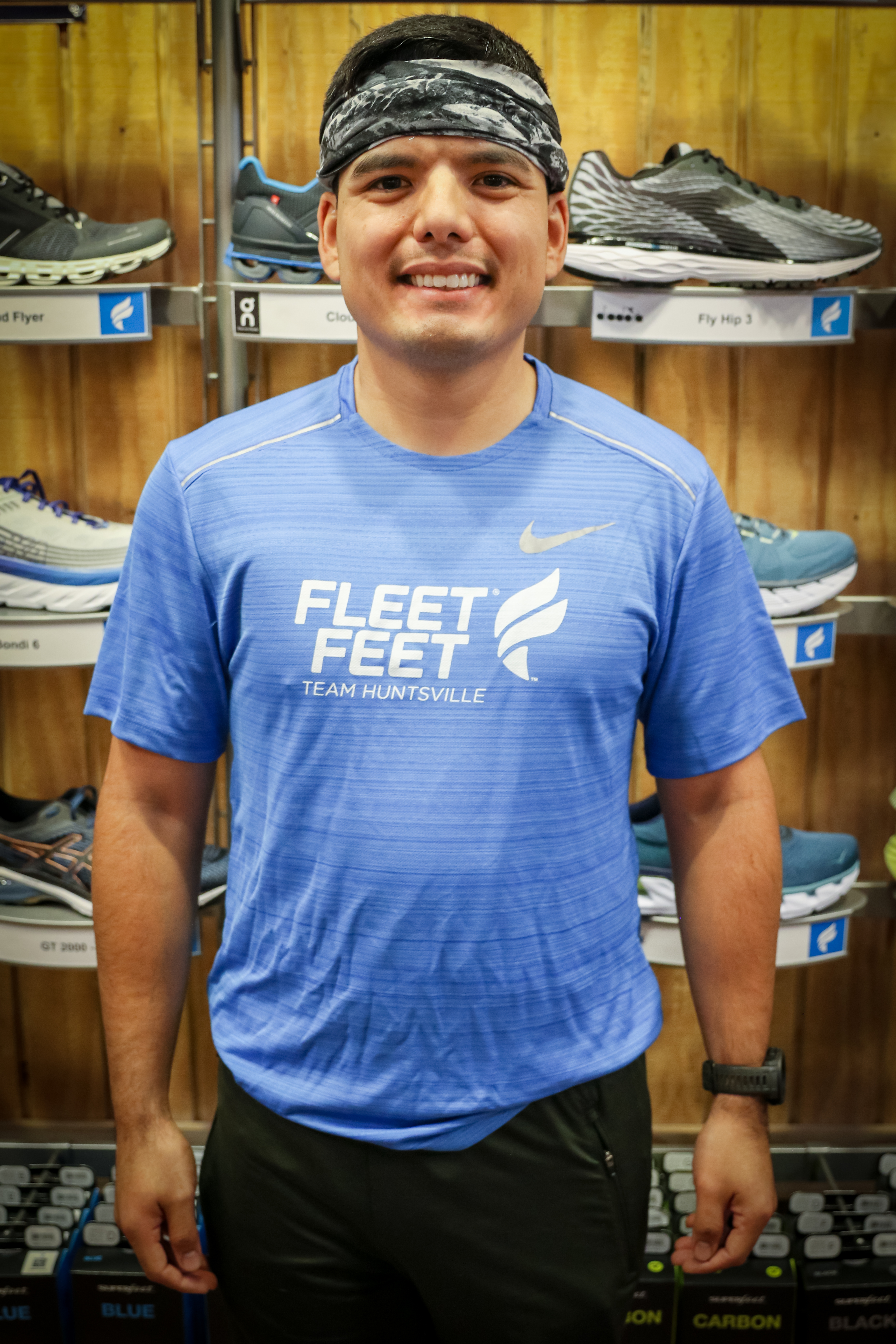 Andrew Bustos
I am a Trail Runner. I run distances all distances, including Ultras.2020 BHAG: Pinhotti 100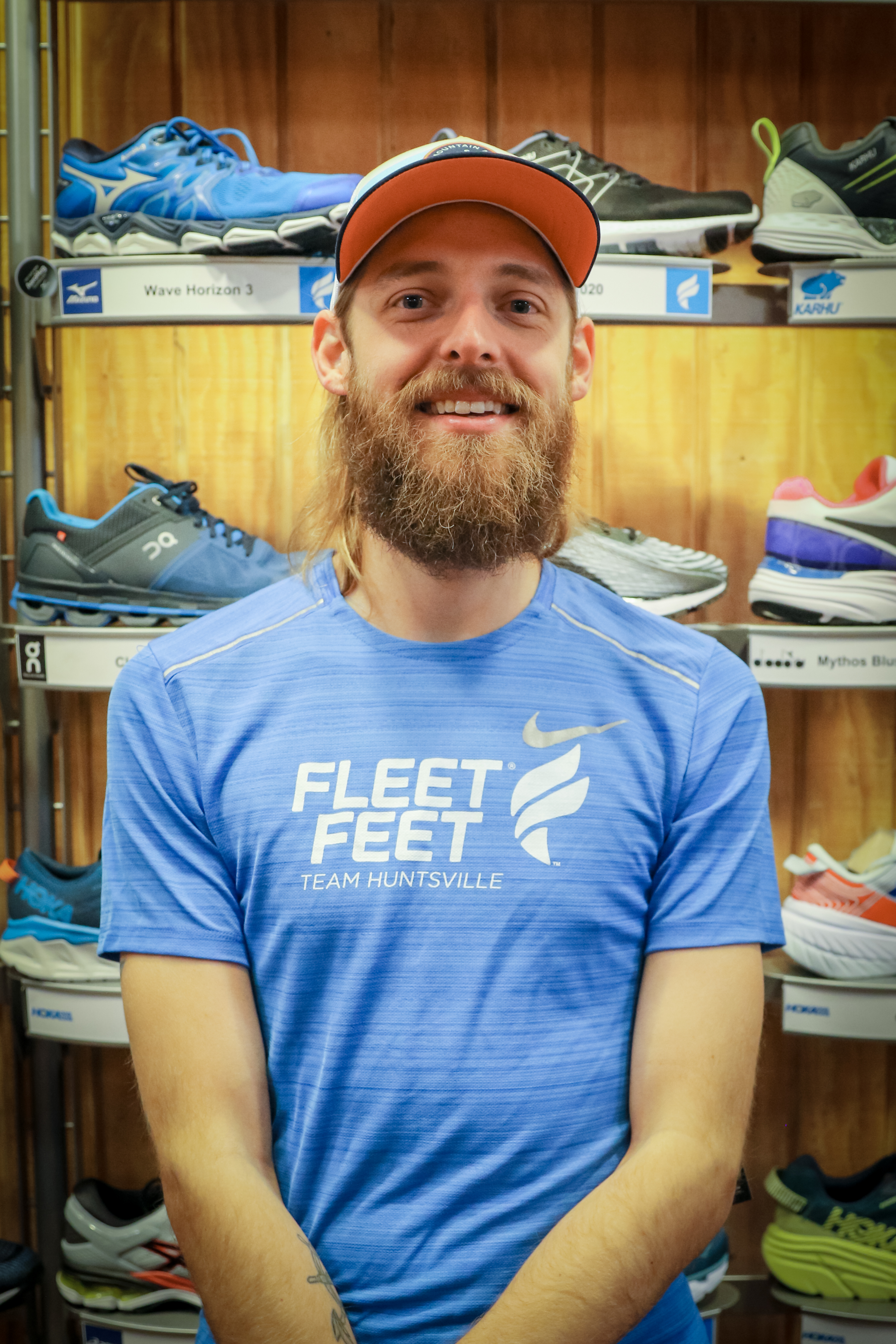 Kevin Stegen
I have been running for about a year and a half. I enjoy trail running and pushing myself as much as possible.I enjoy spending time with my wife, Lauren, and my three dogs.2020 BHAG: Firewater Ultra 100k in October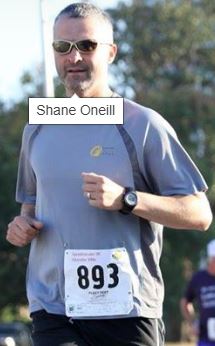 Shane O'Neill
I grew up in Canada, but have lived in the America for over 20 years. Started running about 10 years ago. Glad to be healthy and running with several of my kids (I have 7 others besides Grattan).2020 BHAG: Sub 18 5k. BQ.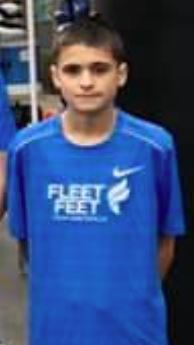 Grattan O'Neill
I like soccer a little more than running. I have lots of brothers and sisters. My favorite team is Alabama - Roll tide.2020 BHAG: State records in the 4m and 10m. Break 5 minutes in the mile, and low 17's in the 5k.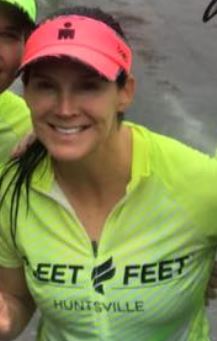 Wendy Pearson
I have always loved being active, the outdoors & socializing...that led me to triathlon. I have completed 2 IRONMAN races, 4 Half IRONMAN races and too many Olympic & sprint distance triathlons to count.I have 2 handsome, smart & wild boys that I love to spend time with. I am also love animals and occasionally foster puppies.2020 BHAG: I don't really have anything big this year. I would like to enjoy & have fun with shorter distance races and focus on speed.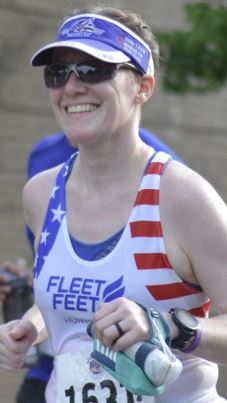 Donna Ruiz
Moving to Huntsville and meeting the running/triathlon community really opened up possibilities for me. I never would have dreamed I could accomplish the athletic feats my wonderful friends have encouraged me to attempt.2020 BHAG: Hobbs Island 5 mile swim