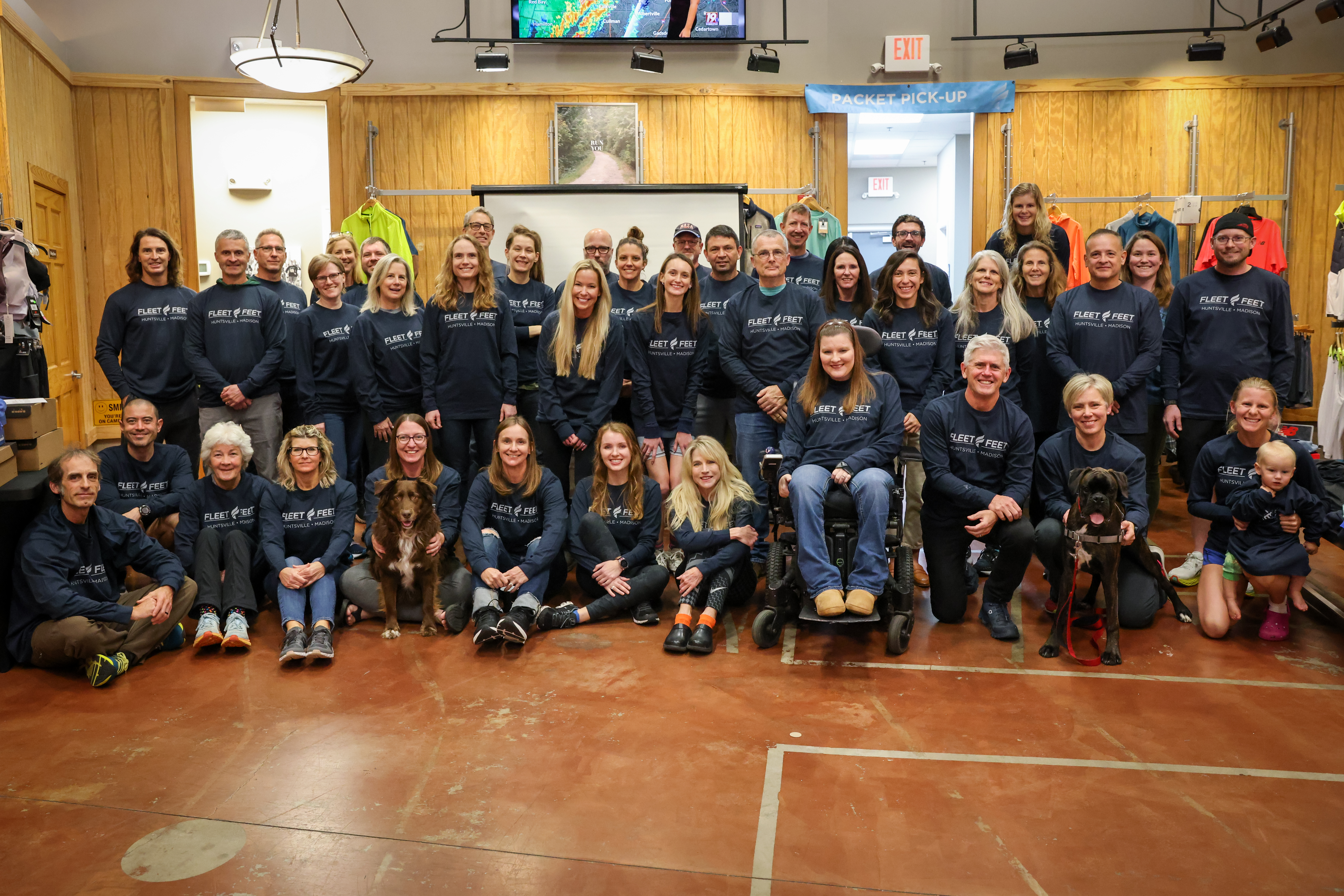 TEAM FLEET FEET HUNTSVILLE
RUN, BIKE, SWIM, VOLUNTEER, COACH, MENTOR FLEET FEET TRAINING PROGRAMS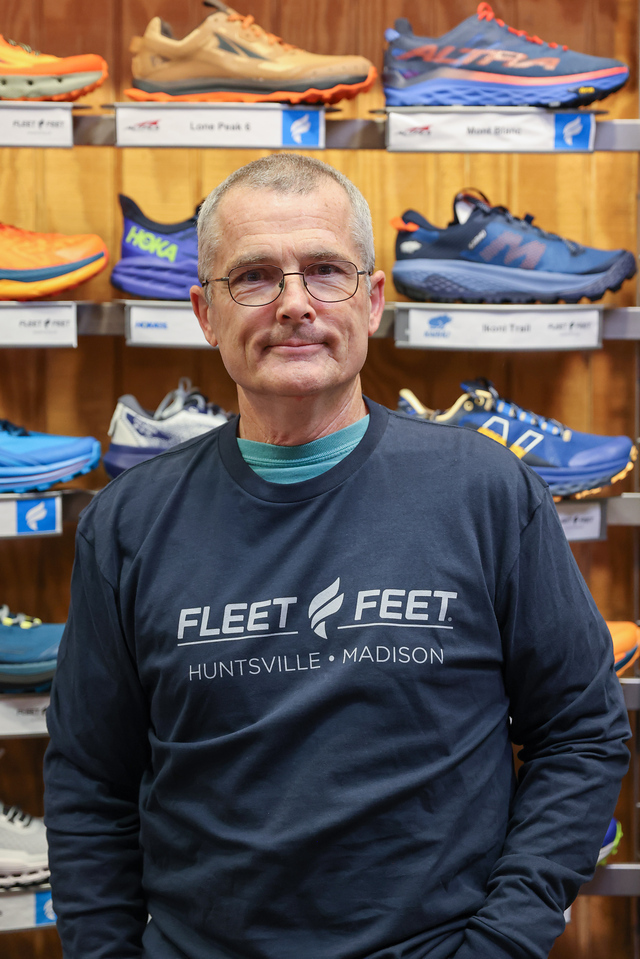 Robert Barnett
I started running in early 2000 increasing my yearly mileage over the years. When I retired from the Air Force with 26 years, I didn't want to turn into an old, out of shape, retired guy, so I kept running. I increased my mileage in 2016 to do 1200 miles a year.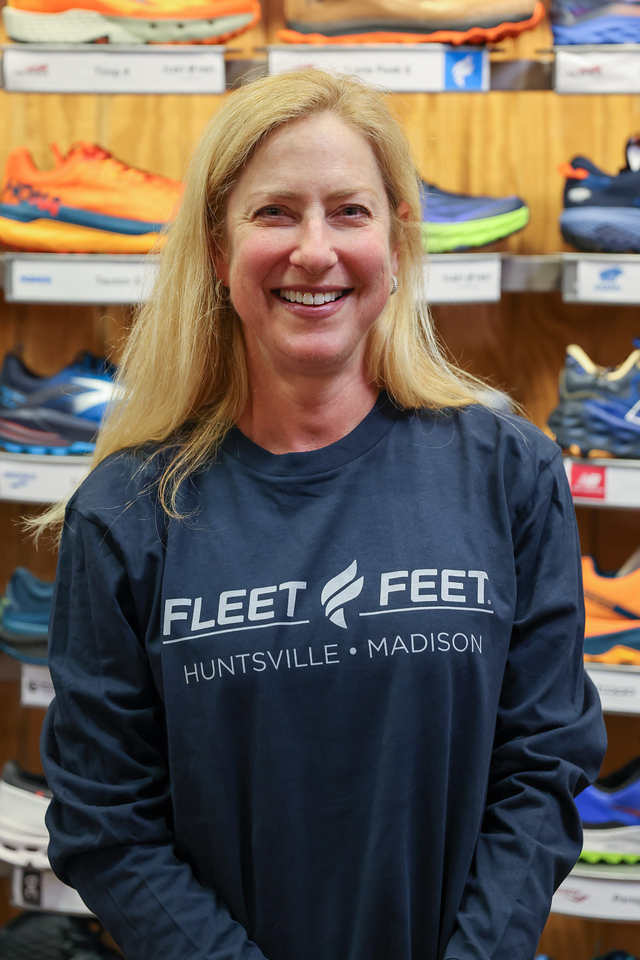 Dianna Cioppi - Apparel Buyer / Triathlon Director
I have been running on and off for 22 years. I completed my first 5k race at 16. In 2011 I signed up for the Fleet Feet marathon training group. This is just what I needed to jump start my dream of participating in an Ironman. I've always had a passion for triathlons, but never participated in one until 2012. Since, I have completed six full Ironman, nine half Ironman races, and many Olympic and sprint distances. Also, in 2022 I finished two 100mi races. I am an ITCA certified triathlon coach and lifeguard certified. With a family and three boy's ages fourteen, sixteen and eighteen; having time to fit in my training can be challenging. It's my enthusiasm and determination that makes everything work.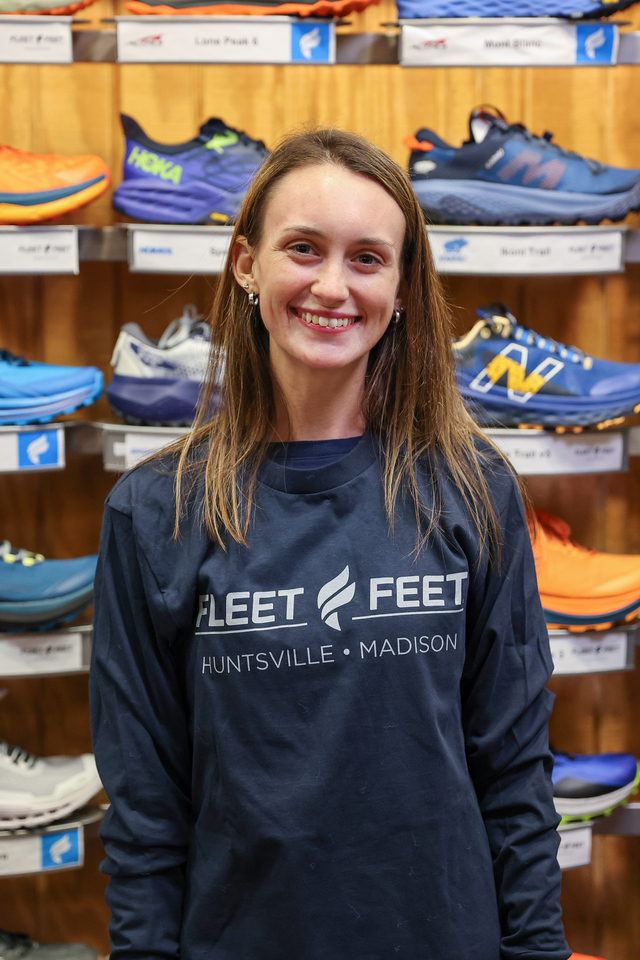 Katie Cassanno
Just under a year ago I started running and have been running everyday since! It all started with the Galaxy of Lights 5k and soon after that the Bridgestreet Half. When not running I am usually at UAH where I study atmospheric science or cheering on the Dallas Cowboys. Originally from Dallas, I have been living in Huntsville for almost two years and haven't regret living here with the amazing running community and people.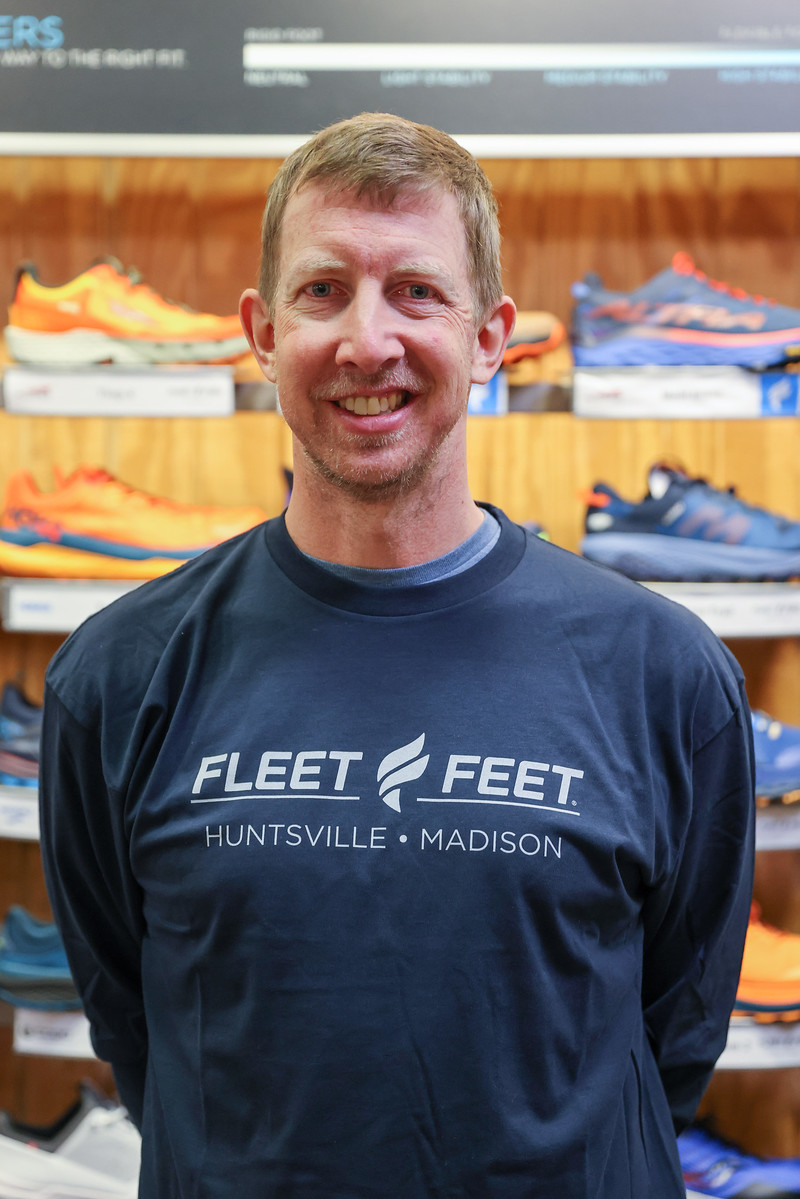 Will Crisp
I enjoy being active and as I get older I find that my running goals are less about training for a particular race and more about staying healthy and injury-free. I find that running brings me a sense of well-being not just from the immediate physical benefits of exercise but from being connected with a larger community of folks. Being active is a lifestyle choice and I'm happy to be helping Fleet Feet with encouraging others to pursue an active lifestyle as well. This year my goals are to stay consistent and hopefully hit a new yearly high for total mileage.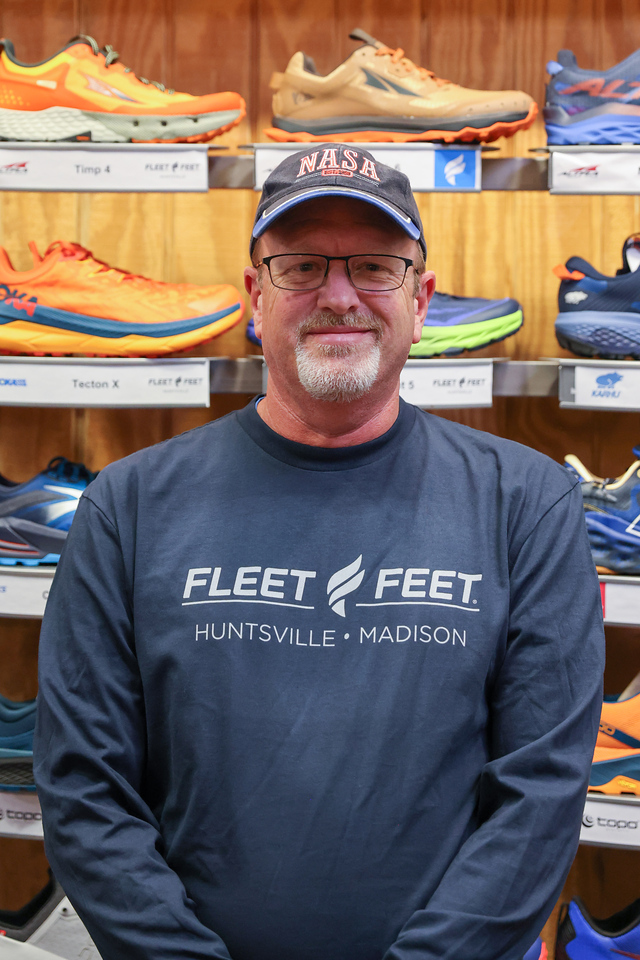 Paul Erickson
Have been running consistently for the last 10 years, starting with NOBO and continuing through triathlon and half marathons. Enjoy helping other runners as they start out on their running journey while promoting fitness and FUN! BHAG for 2023: Staying fit and having fun while being consistent about running and cycling and maintaining the work/life balance!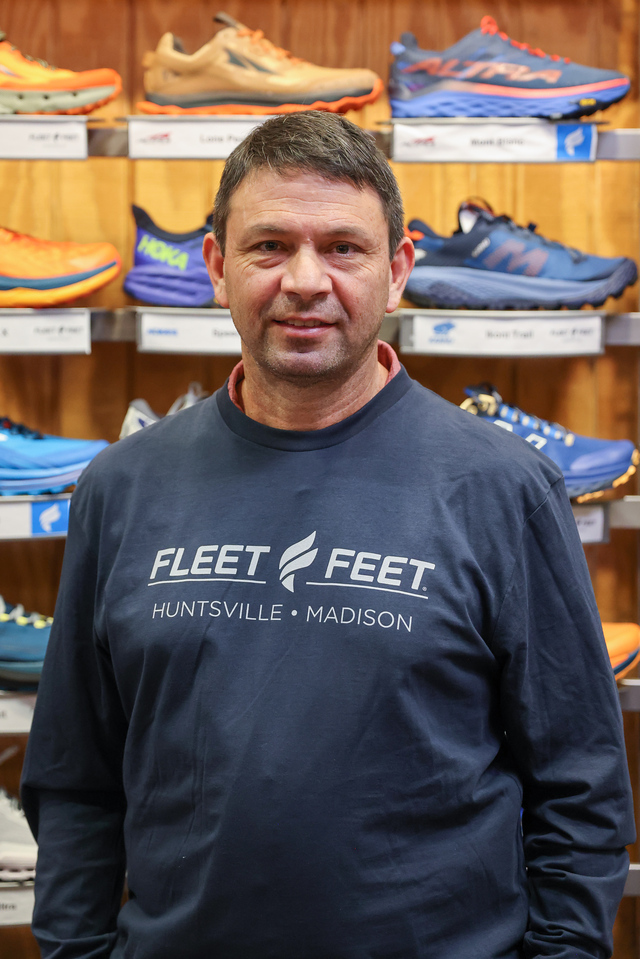 James Falcon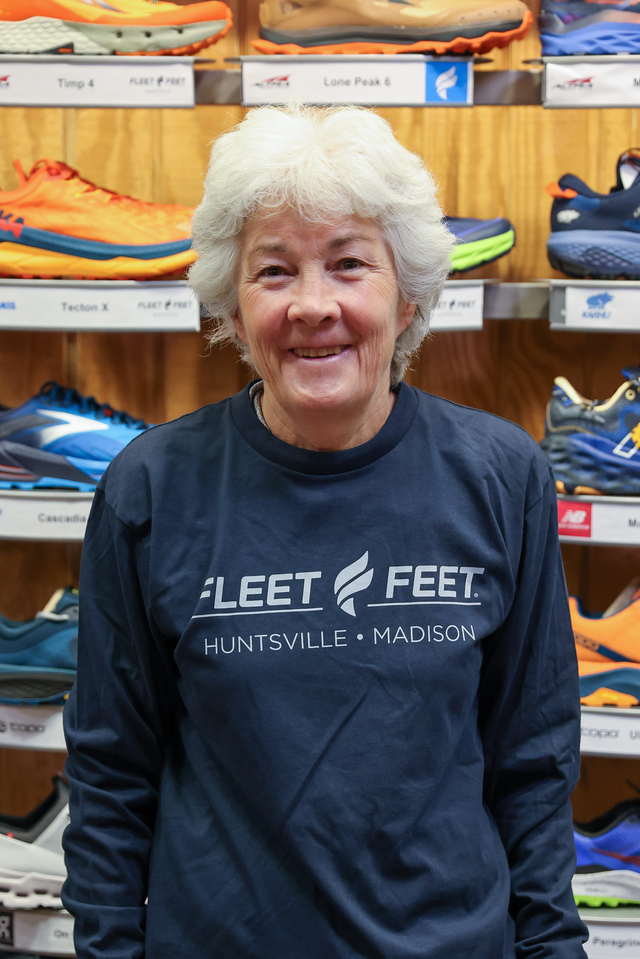 Sarah Green
Began Fleet Feet triathlon training after my retirement from the U.S. Army in 2014. I completed 4 Ironman distance triathlons in 2018, 2019, 2021 and 2022, and will compete in my 5th Ironman in April 2023. Qualified for USA Triathlon Sprint and Olympic distance Nationals in August 2023.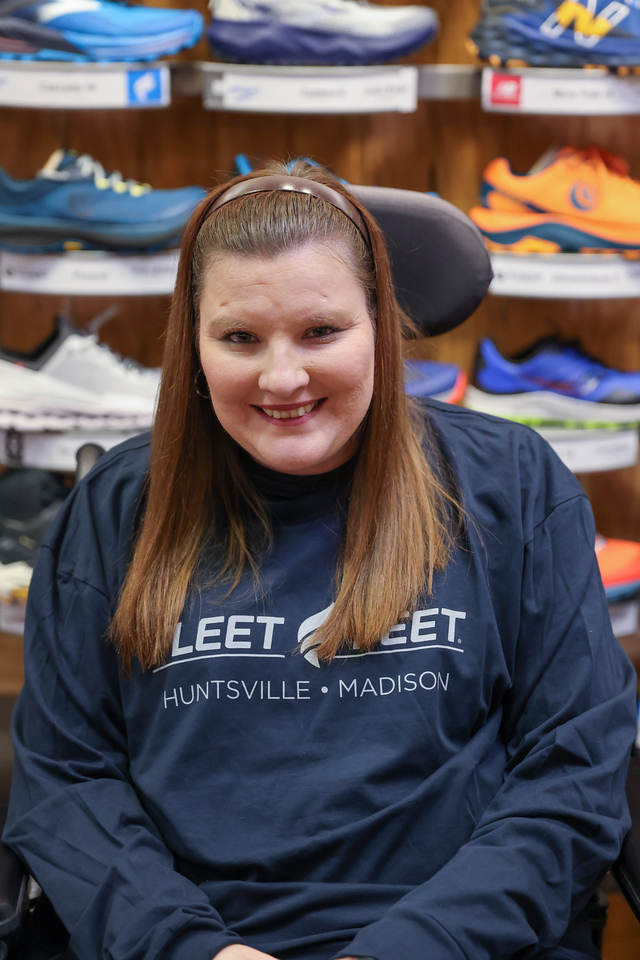 Shannon Green
Shannon Green became an athlete rider in 2016 after learning about Ainsley's Angels race chairs for those with disabilities.
Ultimately got her own chair to race whenever the opportunity arises!!!--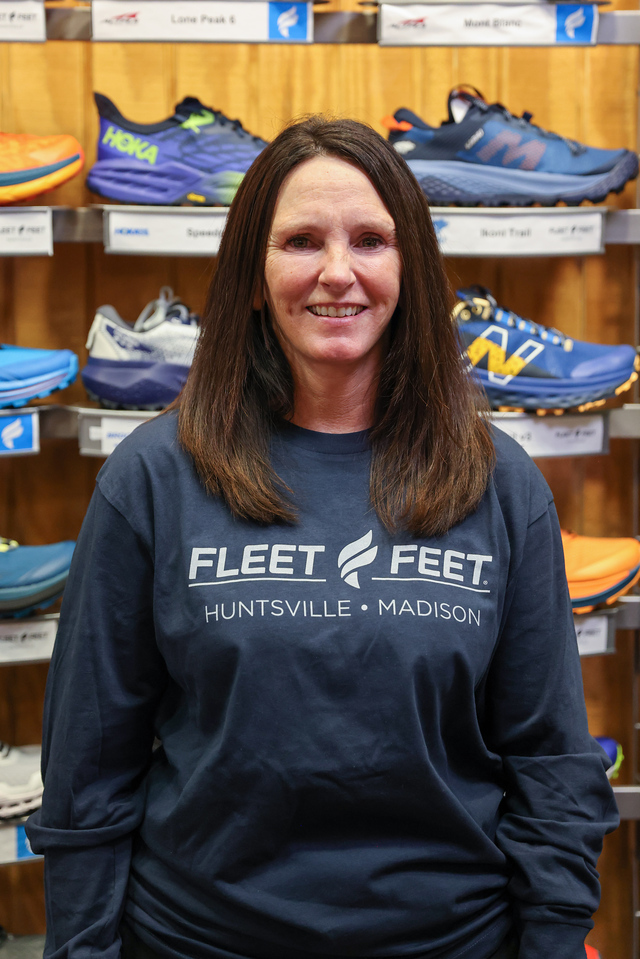 Sherry Coolahan
I have only been running since September of 2021, so I am fairly new to it. Fitness has been an important part of my life for many years, but running was never something I was interested in. All that changed after an injury left me unable to workout. I decided to step out of my comfort zone and joint the Fleet Feet NOBO program to help me stay active durning my recovery.
It has been a life changer for sure. I now love running and have done several 5K races and three half marathons, and even a couple of trail races. The people I have met through my running experience have become lifelong friends. I couldn't ask for a better community of people!
My goal is to get stronger and improve my running pace and eventually complete a full marathon.
Julia Donovan
I started running recreationally in high school and got into longer distances after college. I ran with a group of women in Madison for several years, and they encouraged me to set some big goals, like joining the racing team and qualifying for Boston. I still have some goals I'd like to accomplish, like running a sub-1:30 half marathon, running Boston again, and finishing a 100 mile race. I also work as a graphic designer and love opportunities to combine running and design. When I'm not running or designing, I am hanging out with my husband, Ryan, and our dogs, Attie and Silva.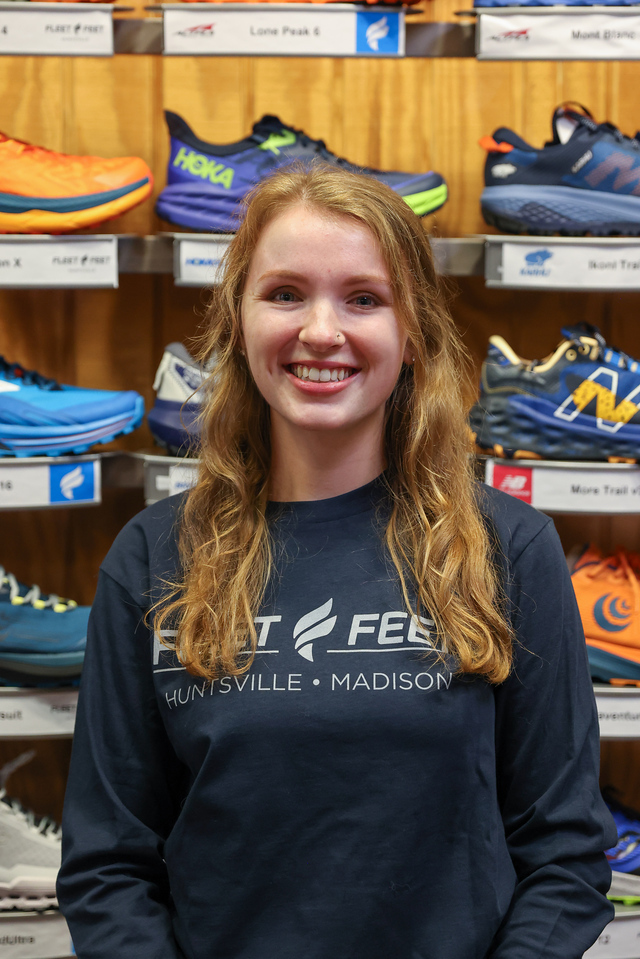 May Gillespie
"I began my running journey in 2020 during Covid and have loved it ever since! I quickly jumped into longer-distance races doing a trail 50k in Virginia in June 2021, 50 miles at Delano 12 hour in March 2022, and New York City Marathon this past November. Unfortunately, ongoing issues are keeping me from going the distance recently but I hope to get back to endurance running! For now, I'll enjoy shorter distances and being part of our wonderful running community through Fleet Feet!"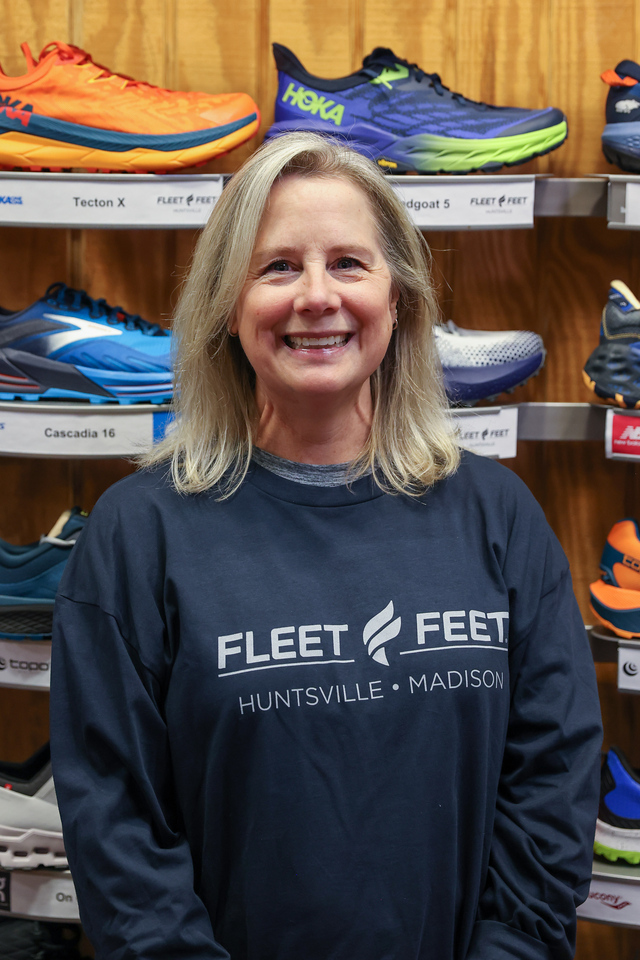 Traci Gillespie
I started running when I was 40 years old, in an effort to stay fit and sane. When I moved from our nation's capital to Huntsville, I knew only one person. To relieve some stress and to learn about my new home, I would go for runs around town. As I passed Fleet Feet Huntsville, there was a group of people, outside of the store, waiting to go running. They asked me to join them and I've been involved with Fleet Feet ever since. My first friends in town are still my running buddies from that day. Since then, I have trained, mentored and run with Fleet Feet groups for 5ks, 10ks, trail runs, half marathons and triathlons. I currently co-coach the TRI 101 program. I reside in Huntsville with my husband, Mike.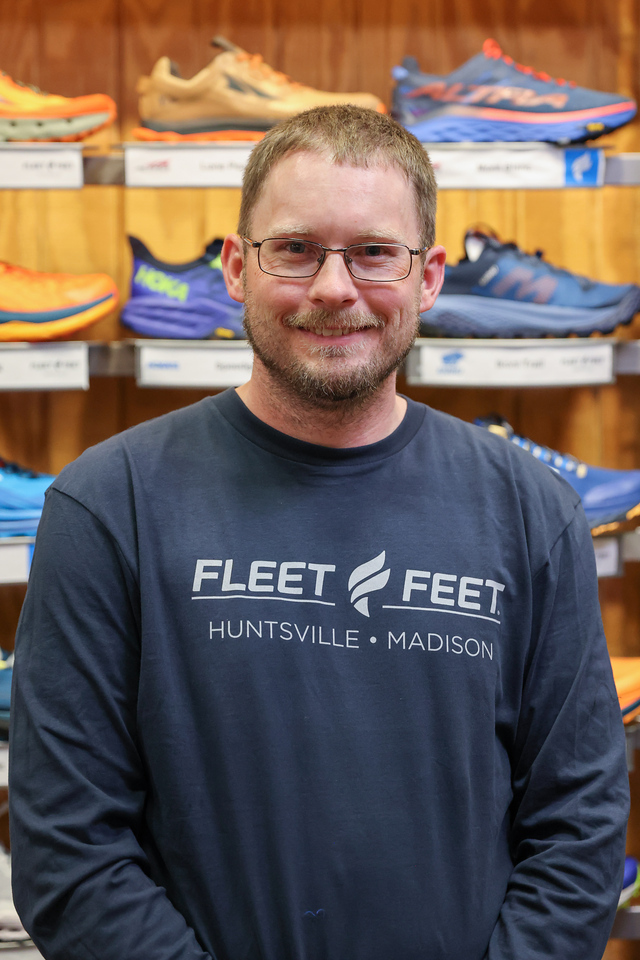 Kevin Green
Started running in 2017 to cross finish lines with my wife! Since then, I have pushed her in every distance up to a marathon with the help of amazing friends! In 2018, I started running trails and have completed mountain mist 3 times as well as several other 50Ks! My longest run is 51 miles at Delano 12hr with plans on doing a 100k at the Great Blue Heron Hundred this year! My ultimate goal is to complete a 100 miler!
Nicole Saizan
I returned to running consistently in 2019. In 2020, I signed up for my first half marathon training group and despite the pandemic managed to run more than I ever had. I enjoy getting to meet people in the running community. My goal every year is to run more miles than the previous year.
Vince Rivera
From Mayaguez, Puerto Rico. Currently an active duty Soldier with over 25 years of service. Been running for over 30 years.
Completed all distances from 5K to 100K. Goal for 2023 is to complete another 100K run.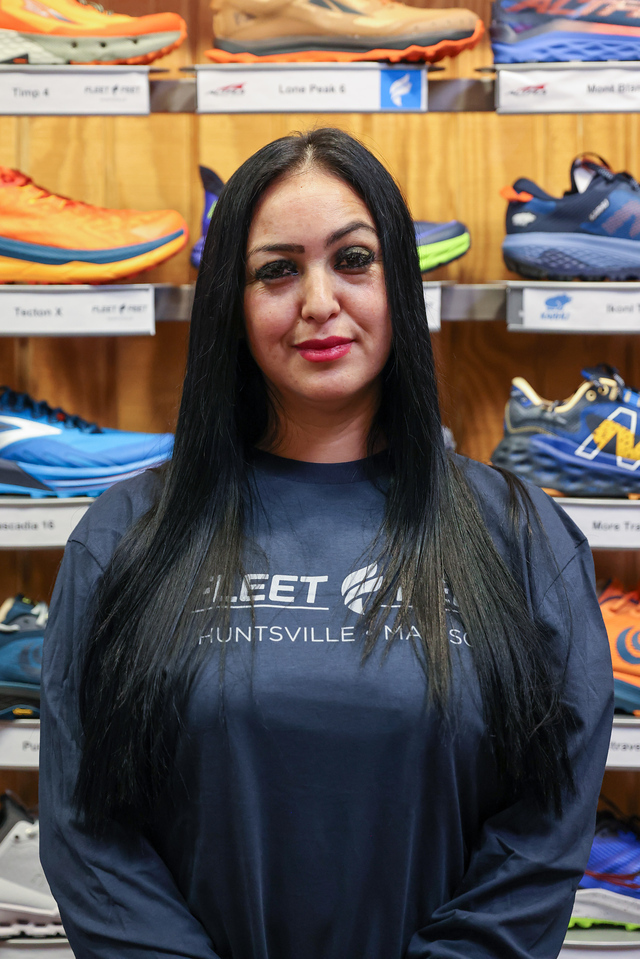 Perla Nuñez
From Chihuahua, Mexico. Started running about six years ago. Besides running, enjoys hiking.
Ran all distances from 5K to 100K. Goal for this year is to run another 100K.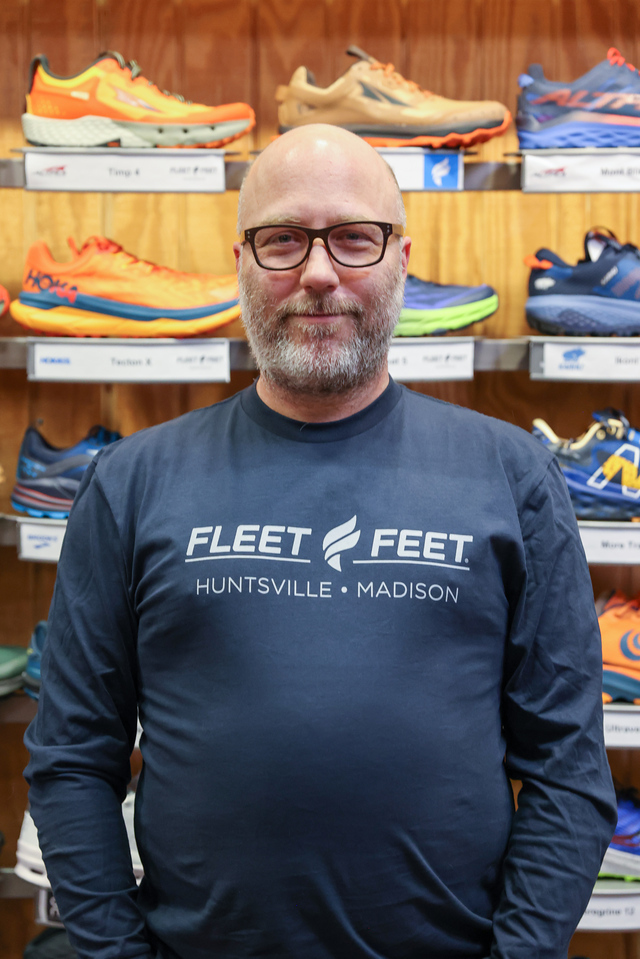 Cary Long, AKA HotWingRunner
Tired of being tired, I went to the Fleet Feet website and found a 9 week Half-Marathon Training plan. I followed the plan and the last dayhappened to fall on the Huntsville Half Marathon. Discovering trails and the McKay Hollow Madness race is where the love for running came into fruition. However, it was not the love for running, rather the love for the community coupled with the running that took a hobby and turned it into a lifestyle. Since 2009 I have run close to 200 races. The highlights of my running are definitely the three 100 mile finishes, however, the most impactful to my life was completing the Last Annual Vol State 500K. If I could give a few words of advice it would be this. 1. No one cares about your Strava. 2. Find people to
run with. Community is key to your mental and physical well being.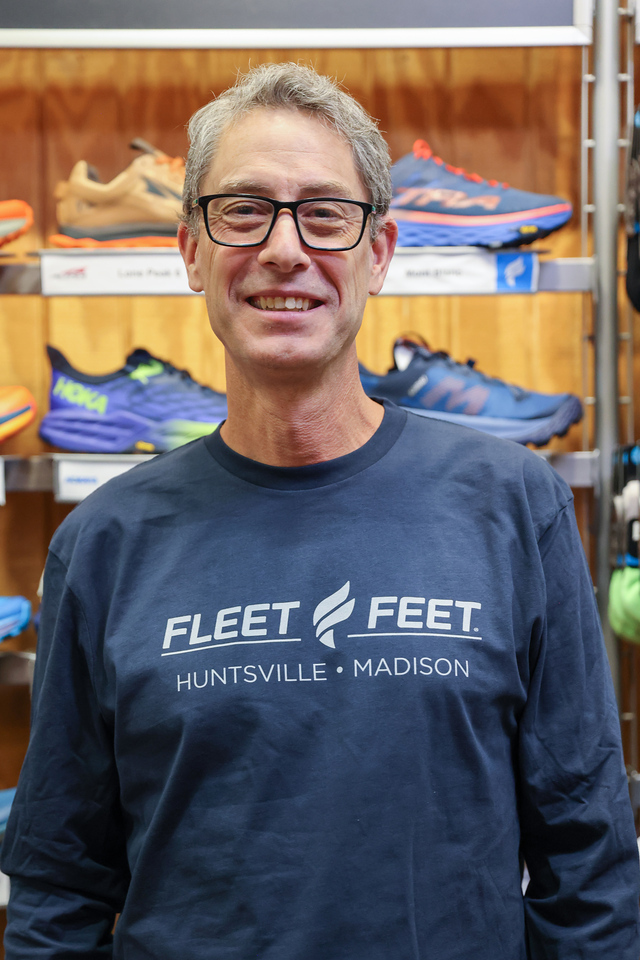 Eric Fritz
I started running in 2002 as a way to increase my endurance and haven't stopped since. Progressively increasing my distance, I've learned to love trails and ultra races. My longest distance to date is 206 miles in 2019 at the Bigfoot 200. In 2009 I started coaching for Fleet Feet and have helped out with virtually every program offered from Triathlons to Marathons. Along the way I also got involved with the Huntsville Track Club and have been on their Board of Directors for over 10 years. After all these years I still love running and learning all aspects of the sport. I'm a Certified RRCA Level 1 Coach, USATF Course Measurer, Race Timer and still on the HTC Board as President.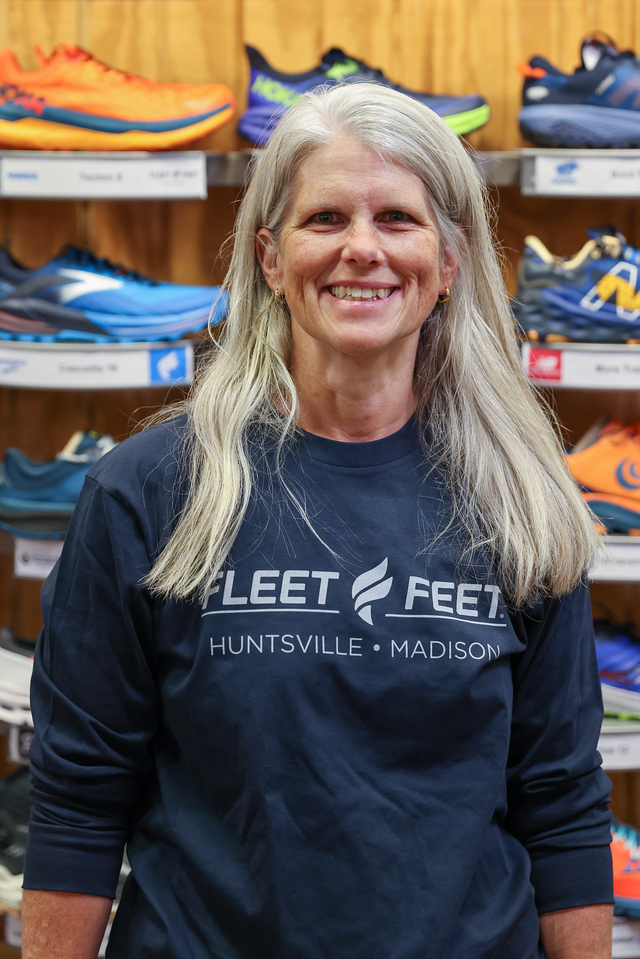 Carrie Lin
I developed my love for running later in life and with little natural ability. As a card carrying member of the Back of the Pack club, I don't go very fast but do enjoy running far! My 2023 goal is 100 miles in 48hrs at Endless Mile in October. Also enjoy OCR events and coaching our NoBo programs at the Madison store.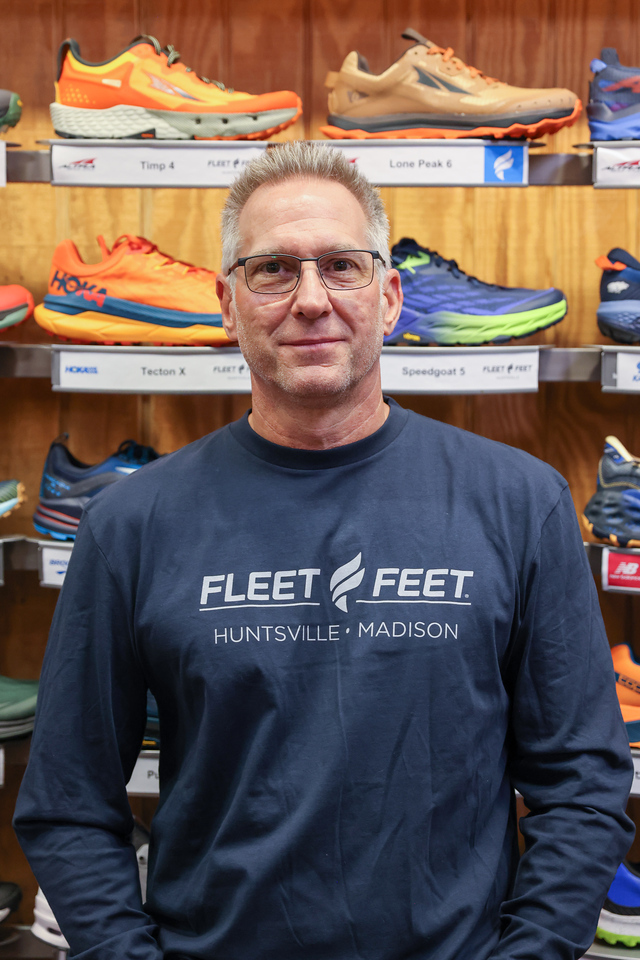 Dennis Mix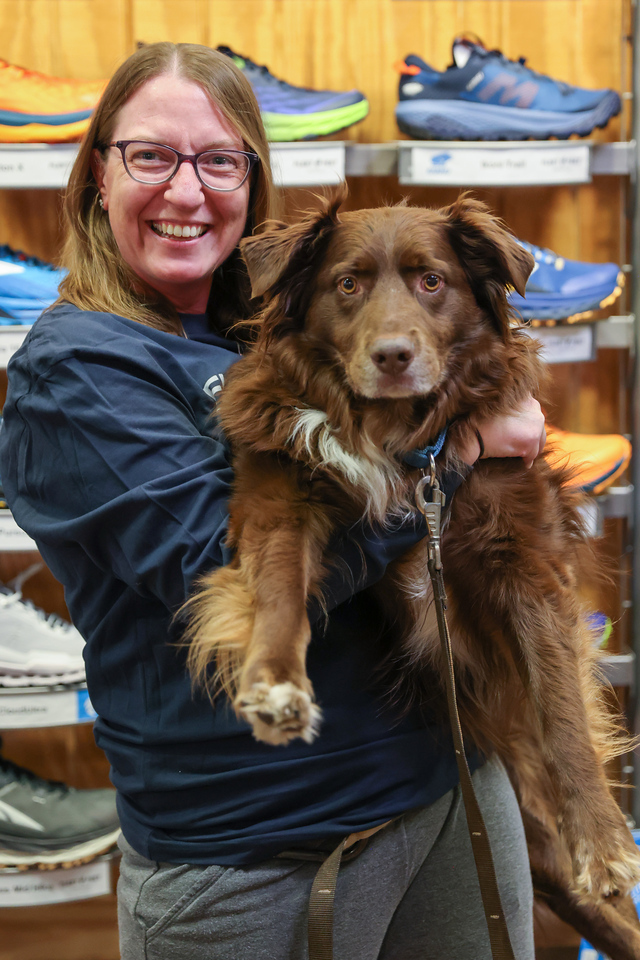 Linda Scarvada
I've been running for 20+ years. I'm an injury prone runner, who just won't give up! I really enjoy mentoring the half and full training programs through Fleet Feet and volunteering at various races throughout the year.I'm the Race Director of HTC Winter Winds Road Races.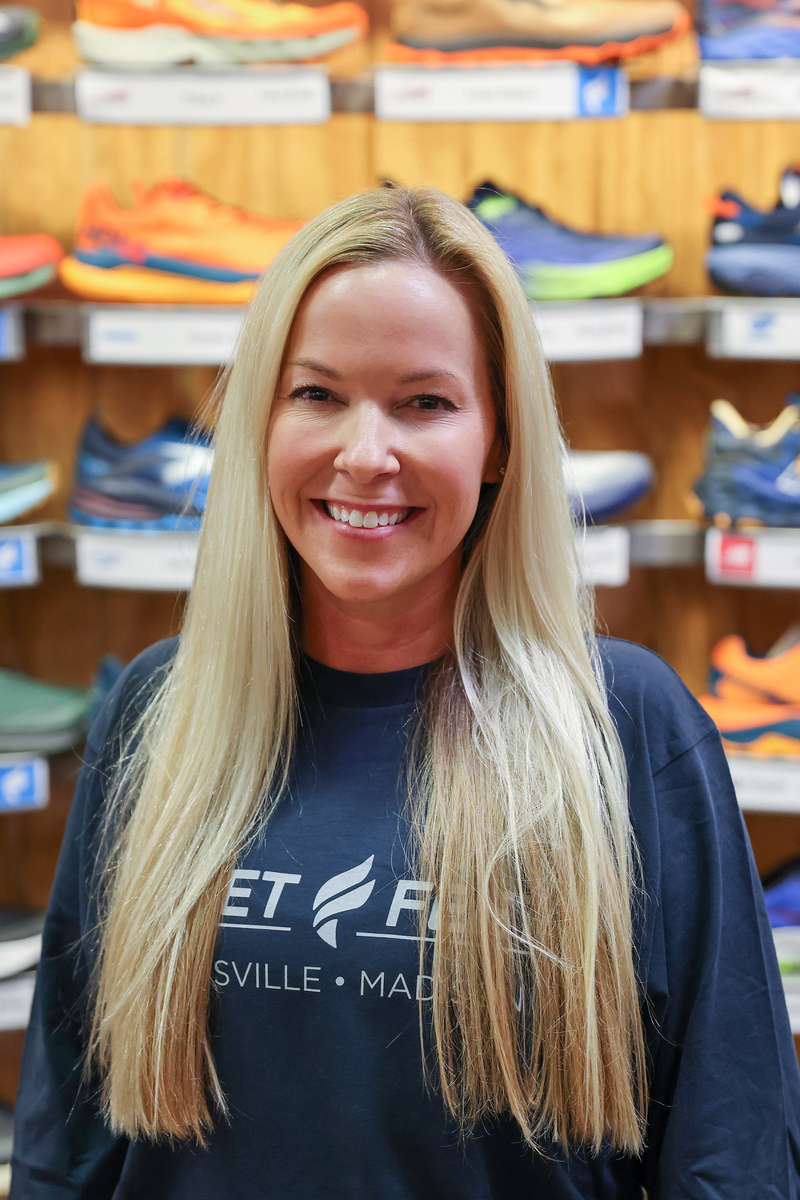 Melissa Hopper Fritz
I began running in 2013 with a goal of running a half marathon. I have since raced distances from 5K to 100+ miles and timed events up to 48 hours. I have learned I really enjoy the longer distances more than the shorter ones. This year, my BHAG is Denali 135 in Alaska in June!
If I'm not running a race, you'll often find me there in some other capacity...either as a volunteer or behind the camera as the race photographer. I am also the Race Director for the HTC's Cookie Dash 5K held in April.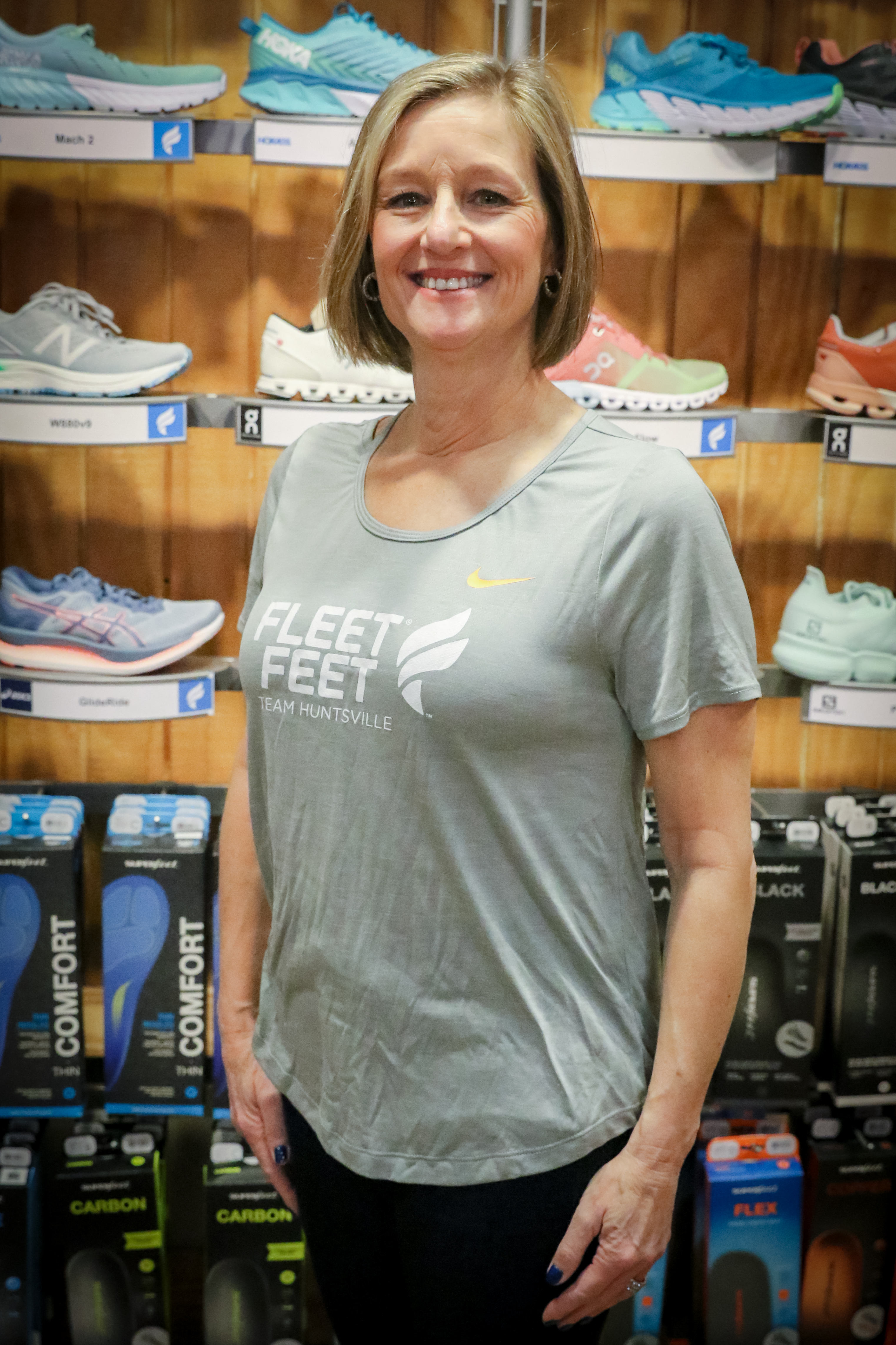 Donna Palumbo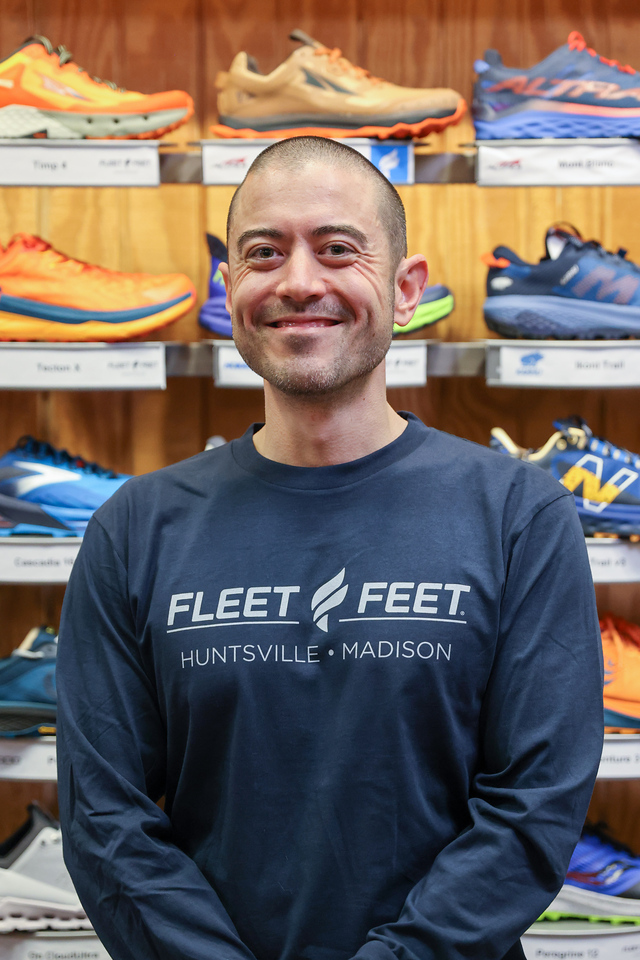 Nathan Pierce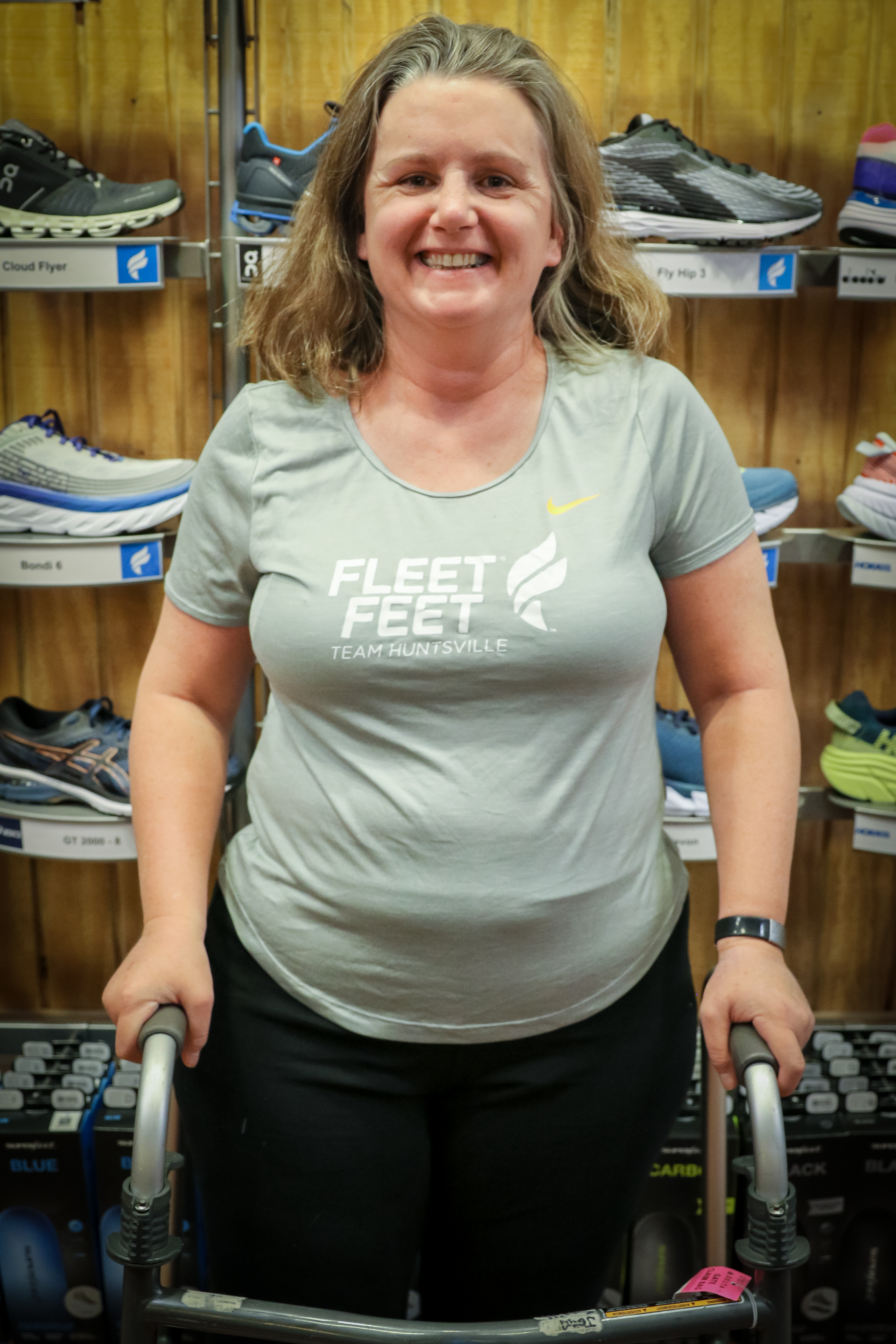 Jennifer Smith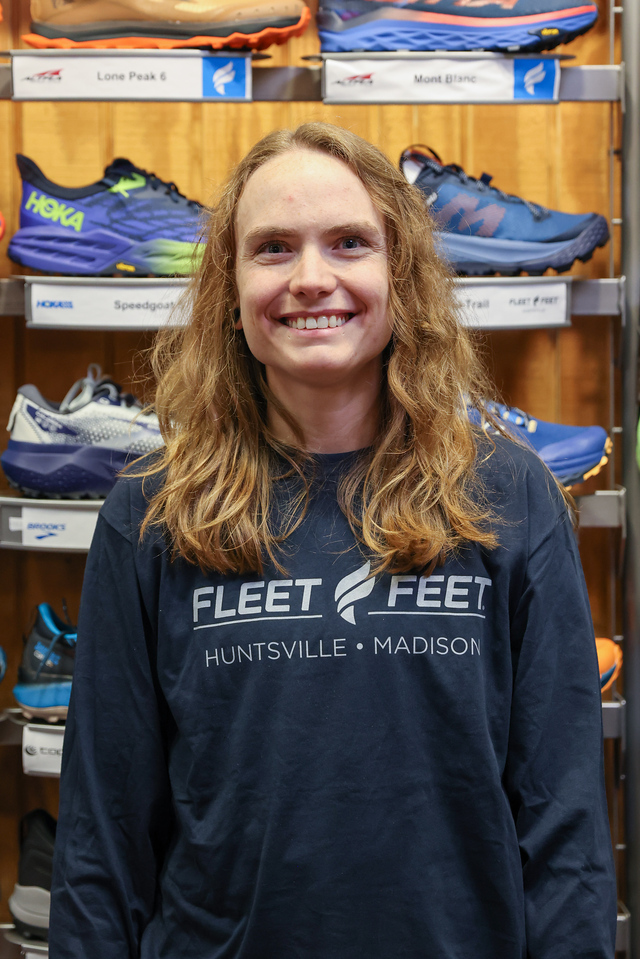 Jamie Morrow
I've been at Fleet Feet for about 4 years. I'm a mom who likes (ok, maybe loves) to run. I also enjoy hiking, camping and stargazing…basically anything outdoors.When I'm not doing those with my son, you can find me mentoring some of our training groups. My BHAG is to run my first 100 miler this fall..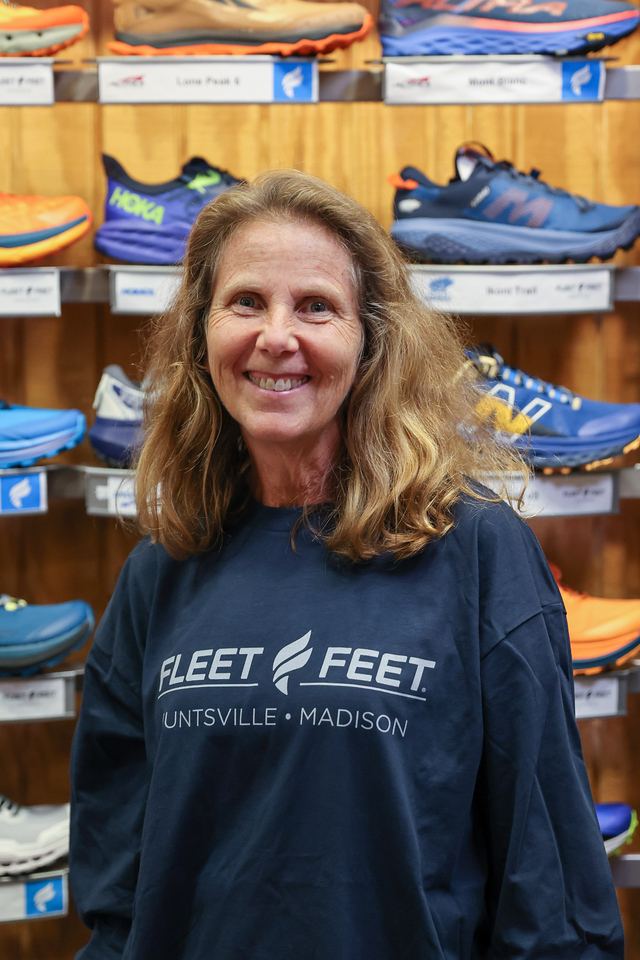 Elaine Sillivant
Although I have always enjoyed being outdoors, I did not start running until I was 50. Running became a family event since many of kids also participated in various races.Highlights of running have been Fleet Feet's marathon training program and Thursday morning Breakfast Club!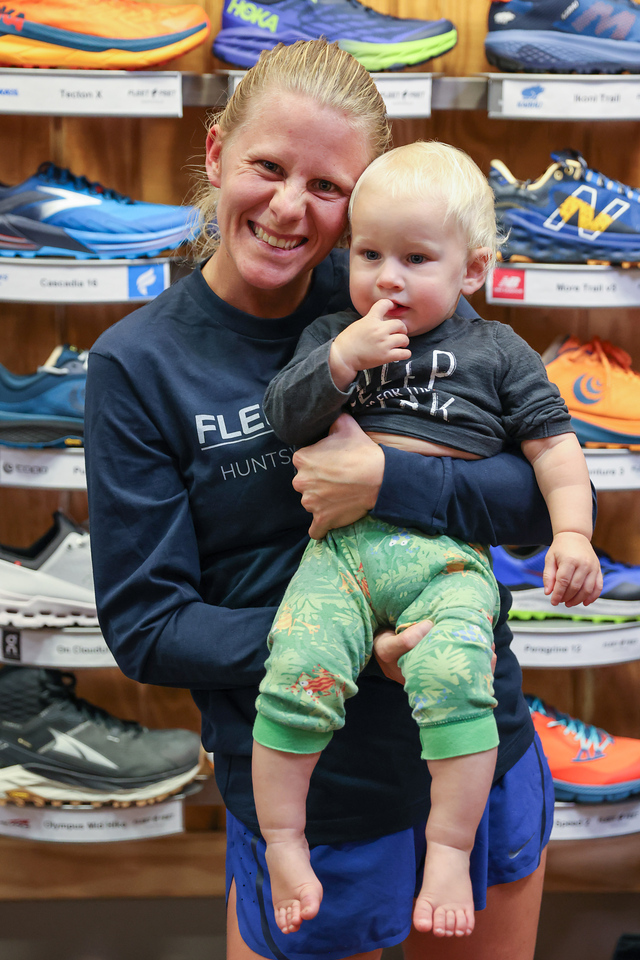 Angel Mobley
I ran my first race in 2011 at Cotton Row 5K. After that I was hooked and realized how challenging and fun racing could be.I was blessed to be able to run for UAH and now I am enjoying running various races and trying to do a half marathon in every state while enjoying the beautiful views!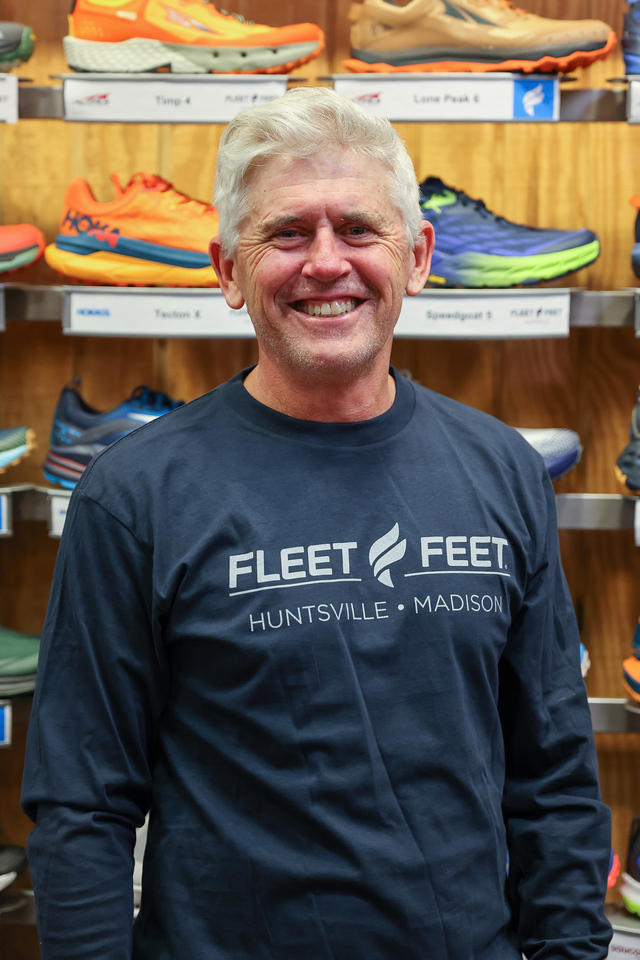 Coach Michael Smith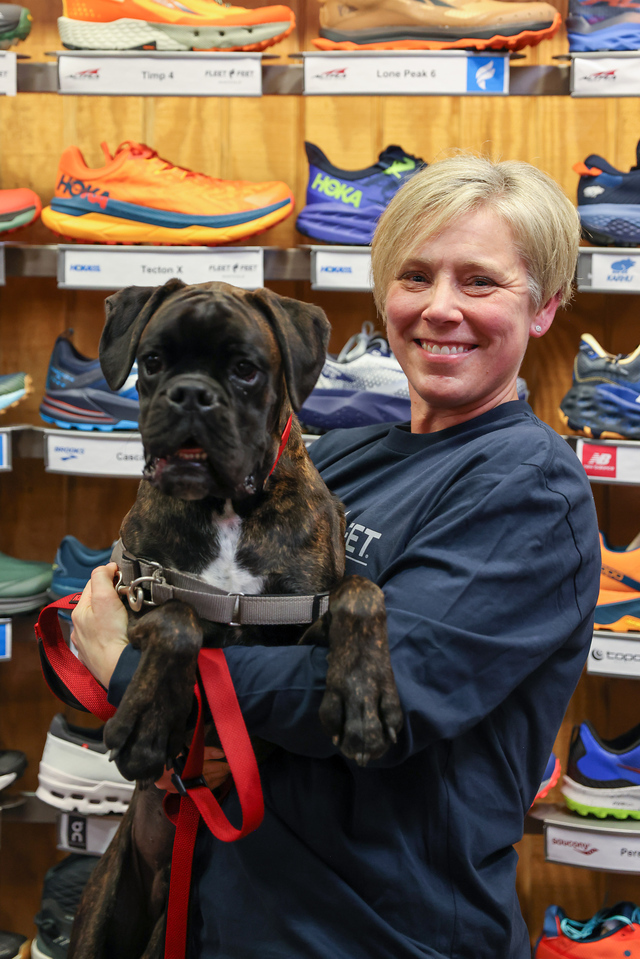 Christy Scott
ACE Personal Trainer, 200 Hour Yoga Teacher and RRCA Level 2 Running Coach. I'm a wife, a mom of 2 adult children and dog mom to two Boxer boys. I've been running consistently since 2000. My favorite distance is the 50k and movement is my passion, whether it's trail running, lifting weights, teaching yoga, or rock climbing! I love helping others reach their goals through my own coaching business, and, especially with mentoring the Fleet Feet Marathon training program each year. My big, scary goal for 2023 is the Crazy Mountain 100 miler in Montana. It's sure to be an epic adventure!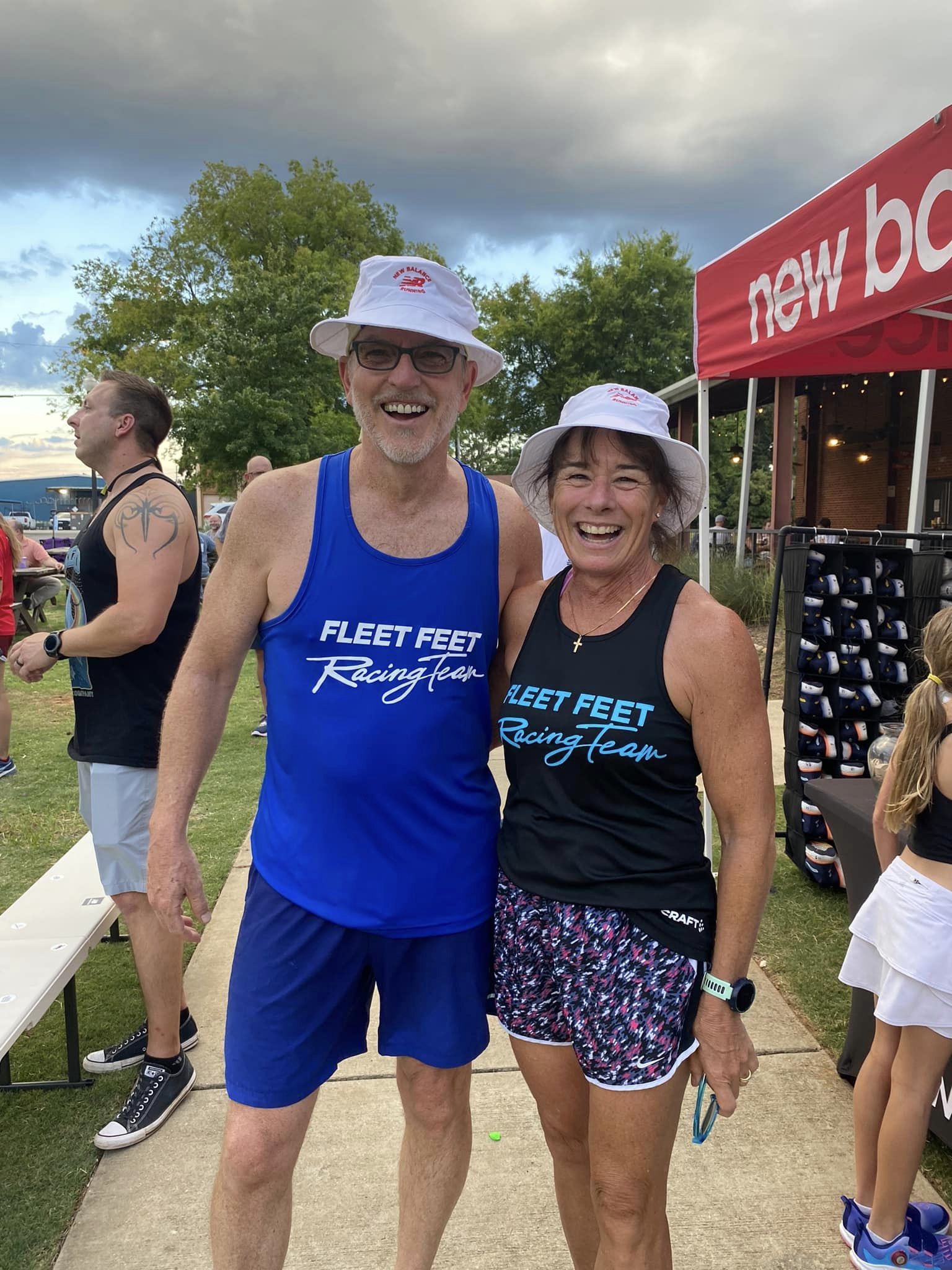 Annye SmalliganI
Started running at age 50. The highlight of my running career was running the Boston Marathon in 2022. I never could have done it without the unbelievable support and encouragement from my Fleet Feet Running Friends! New long term goal: run a 1/2 marathon in every state. I'm married to Roger, work part time as the simulation coordinator at UAB, have 4 grown children, and also enjoy tennis, hiking and pets (3 dogs and a cat).

Roger Smalligan
I love to run! Some might say I also like to talk! I hope that makes a good combination to be able to encourage others who are getting into running. It is activity for me as well because my wife also enjoys running. We have never lived in a city with a running community as wonderful as Huntsville, nor with a group as great to work with as Fleet Feet! As a physician, it makes me happy to see folks running together, because I know how good it is for their physical and mental health!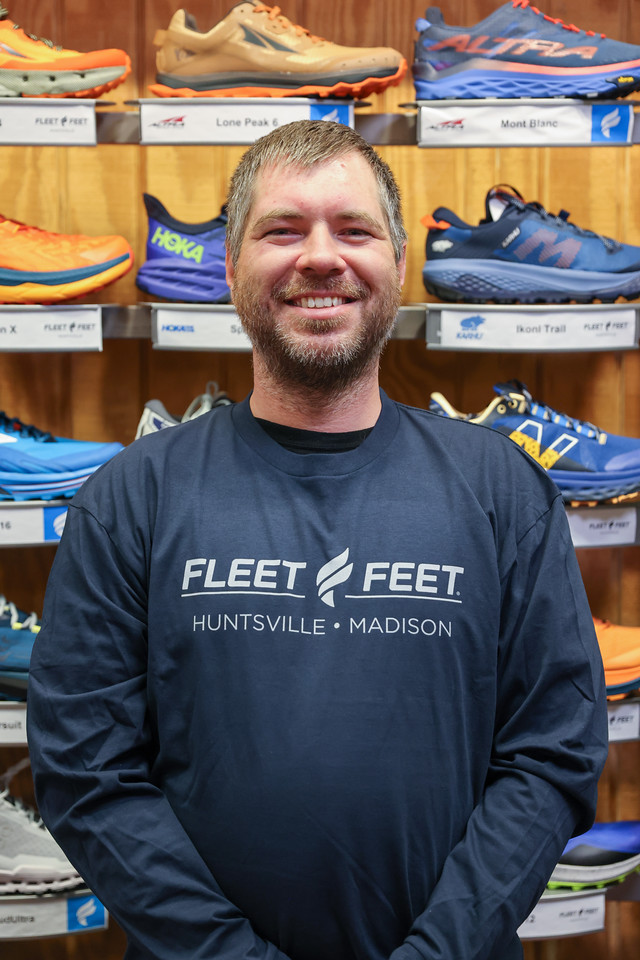 AJ Stark
Started running in 2014 with a goal to finish a half marathon. I have since ran several full marathons and a few ultras. Favorite distance is the half marathon. Favorite part about running is all the wonderful people I've met.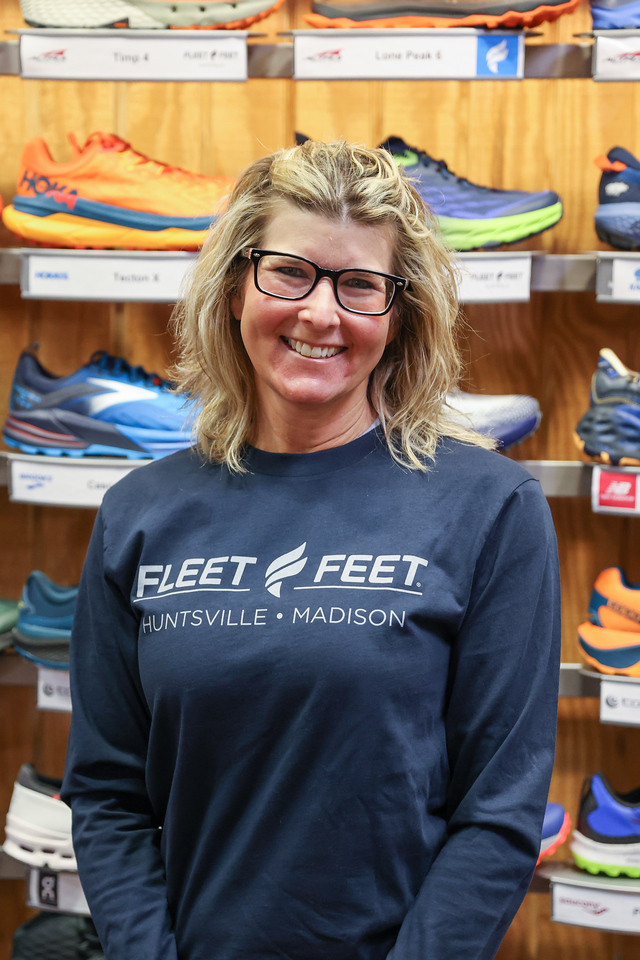 Amy Tanner - Triathlon Coach
Growing up I was a non-athletic, nerd. I started running in my early 30's. That quickly led to cross training and the wonderful sport of triathlon. This will be my 15th triathlon race season! I have competed in countless, sprints, Olympic distance races, a number of 70.3's and 3 Ironman finishes. After a few years of training on my own,I joined my first Fleet Feet Training group in 2011. Since then, I have participated in, mentored and coached with Fleet Feet. I am an ITCA certified triathlon coach, certified spinning instructor and certified sports injury and nutrition specialist. The best part about running and triathlon is the community. I have met most of my best friends through these adventures. We have a wonderful running and tri community here in the Tennessee Valley. Even though my knees are quite damaged at this point, I am still going because of the people!
2023 BHAG: I qualified for 2023 Nationals last year at Mountain Lakes and plan to Race at USAT Nationals in Milwaukee, Wisconsin in August. Following that, I will compete in Ironman Maryland for a 2nd time.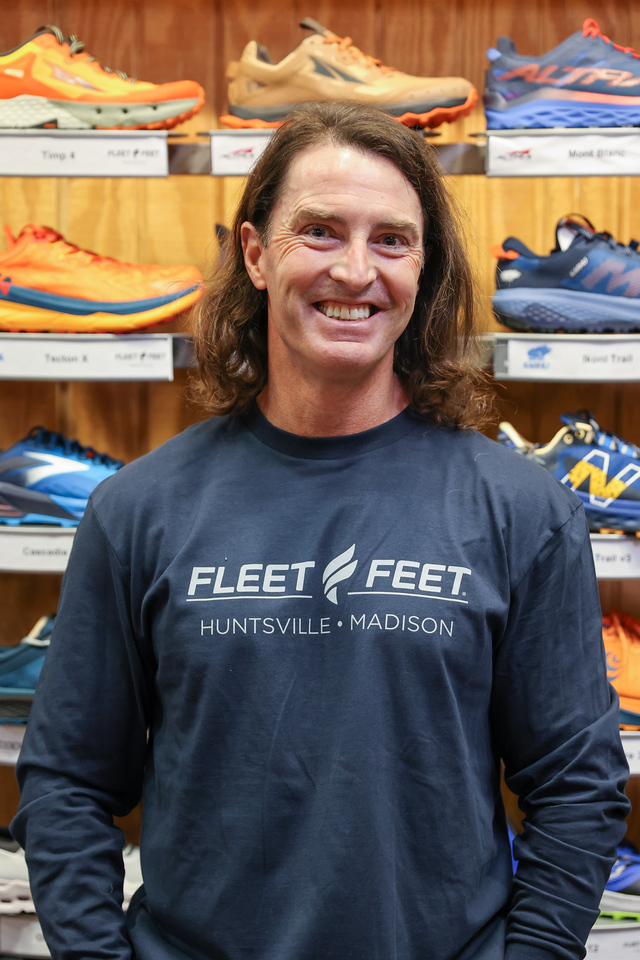 Chip Thigpen
Although I had done some 5k's and 10k's in my younger days, I didn't get serious about my running until 2015 at age 42 after doing my first obstacle course race. I was bitten by the bug, and I knew I wanted to do a lot more of these in the future, and if I were going to be good at them, I'd have to get better at running, especially trail running. I have been hooked ever since, completing many road/trail half and full marathons, several ultras, and even some 24 hour endurance races. Stuff I thought I'd never do before!
My goal for 2023 is to just keep doing what I have been doing! I plan to focus more on local races of all distances, doing some events that I have never done before, or haven't done in a while.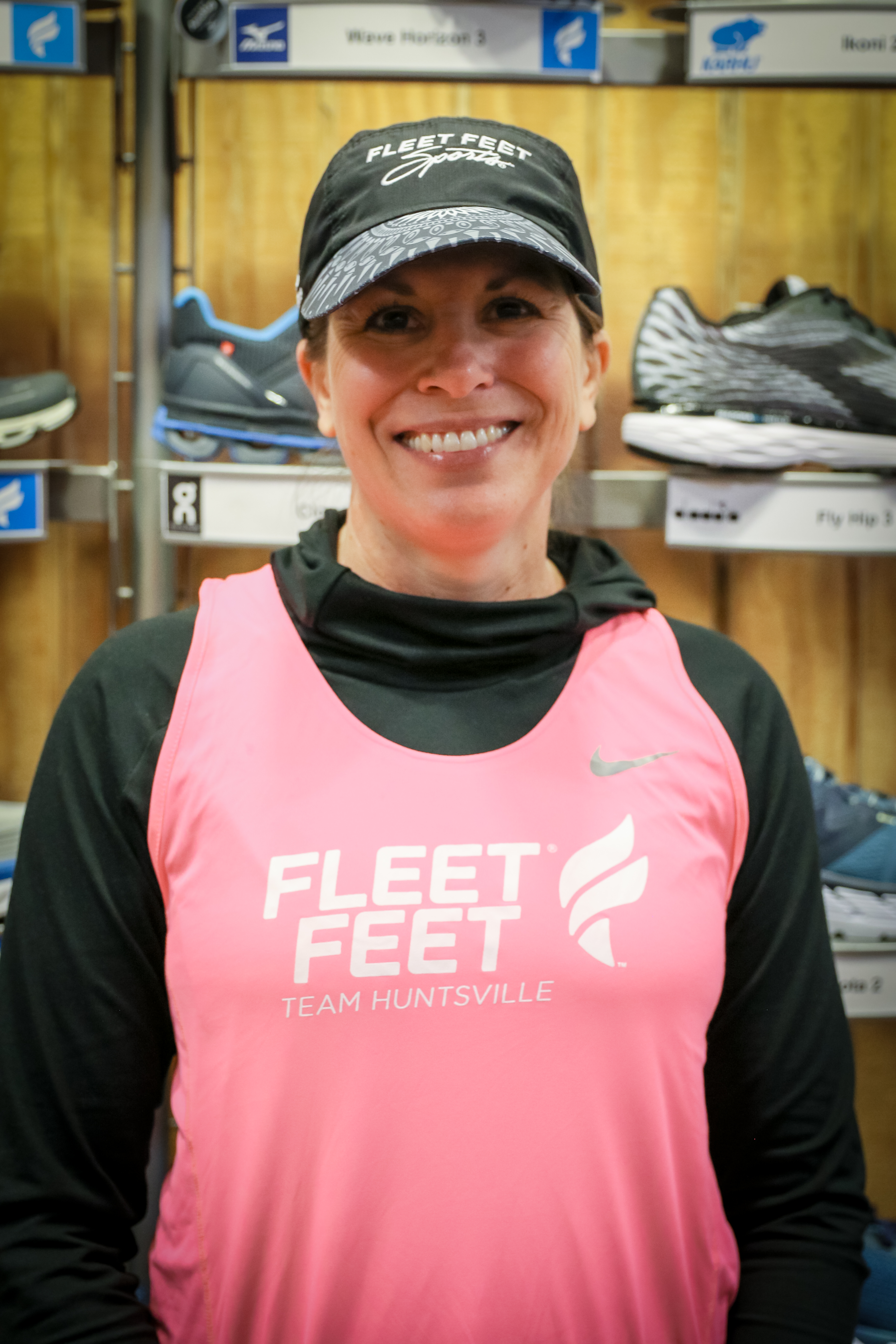 Dana Overton
I started running in 2000 with my first 10k and have progressed to running ultras up to the 100 mile distance. With the many miles run; I have enjoyed many adventures, and made the best of friends.
My 2023 BHAG is the San Juan Solstice 50 Mile Run.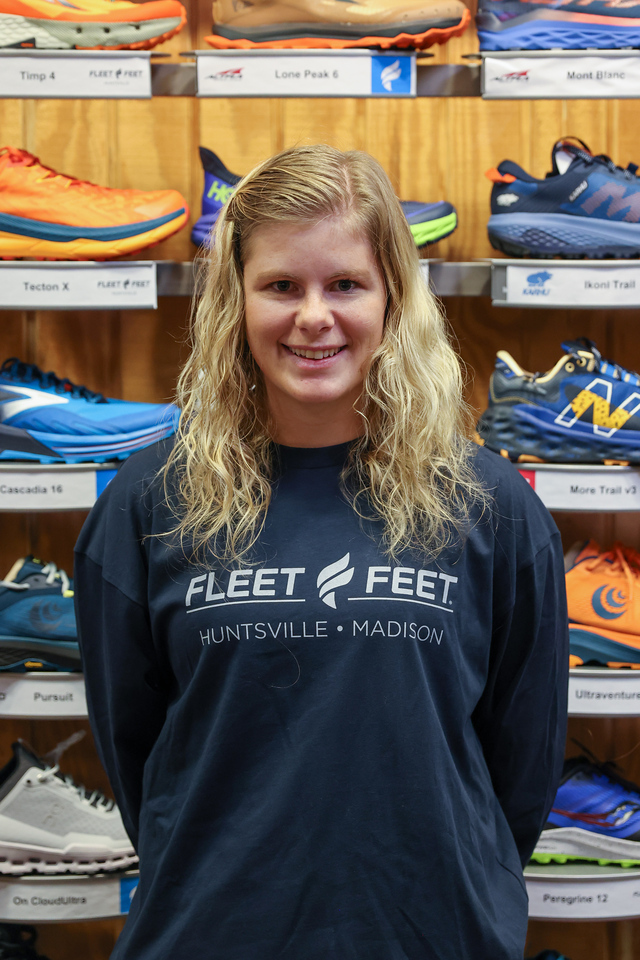 Brook Volz
Hello, I'm Brooke! I started running in 2011 and have done all sorts of distances from 5ks to 50ks. I have come to love running and the community it come with. If I'm not running, I'm most likely in the kitchen baking and coming, rock-climbing, or chasing my 8 month old around.
2023 BHAG: Work on creating some postpartum PRs and be better/ more consistent at cross training (I'm learning that it's important for preventing injury and getting stronger)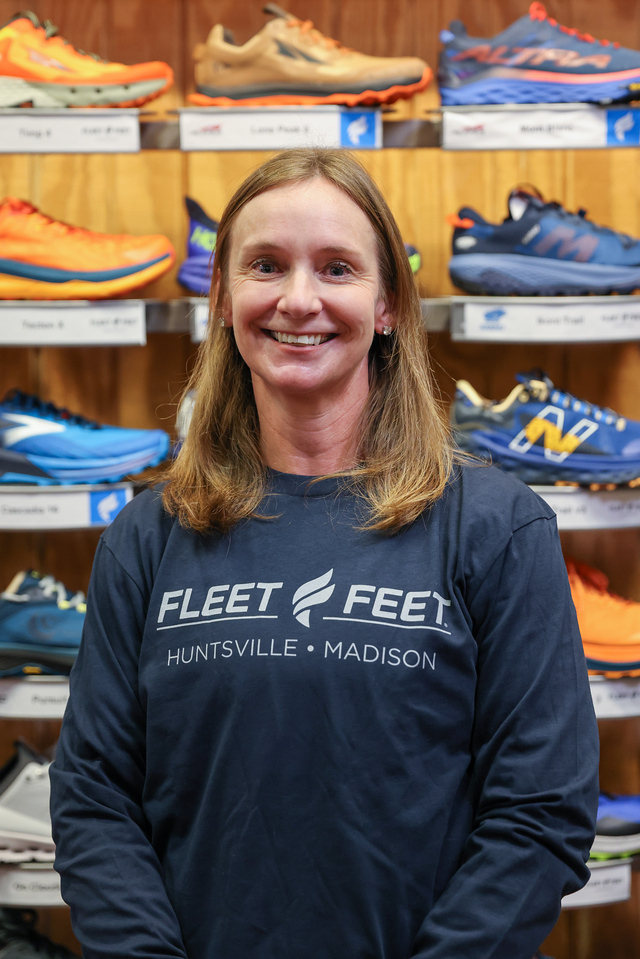 Kathy Youngren
I have been running for over 25 years and coaching for over 10 years. I am a RRCA certified running coach, have a law degree, a Master's Degree in Criminal Justice, and a Master's Degree in Education. I did not run for a team in high school or in college, but in 1995 when I was about to graduate at Georgetown University, I decided to run my first race, the Marine Corp Marathon. Afterwards, I knew that running was definitely something that interest me, so for my 3rd race, I set my eyes on the Strolling Jim 41.2 miler in Tennessee in 1996. After finishing feeling good, I was hooked and have been running races from 1 mile to over 300 miles whenever possible.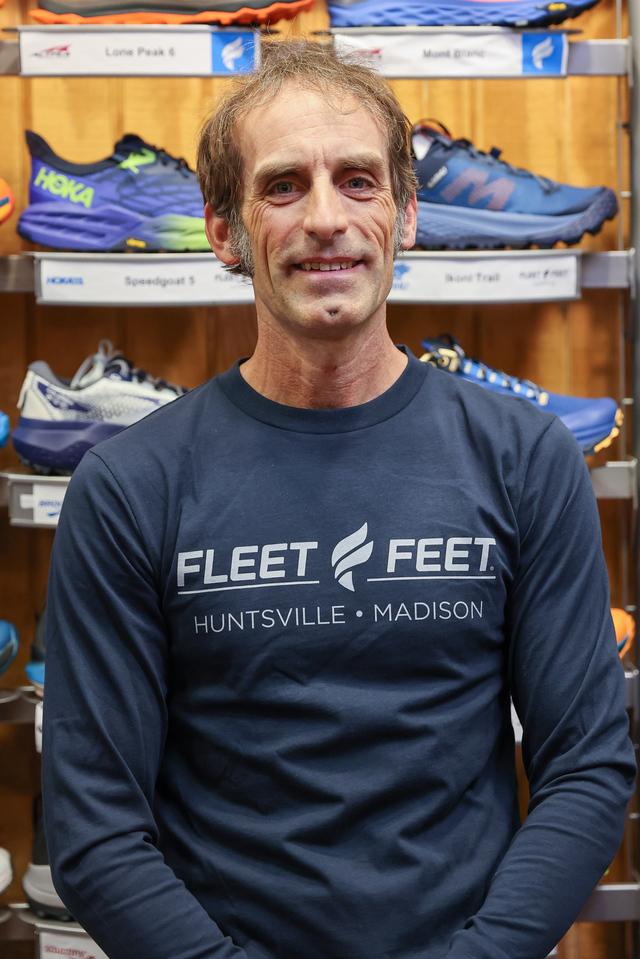 Robert Youngren
I started running off of a dare during the summer of 1991. A skate boarding friend of mine who was also on our high school cross-country team bet that I wouldn't last two weeks on the team. So I walked on the team over the summer while they were practicing and soon discovered my lifelong love of running! I went on to run competitively in cross-country and long- distance track in high school and college. I was never very fast but good enough to make our travel squad and letter. I just knew that I had some natural running talent but wasn't sure what outlet until I discovered ultra-marathons. Quit literally my first ultra was in 1995, it was a solo, self-supported, run of the entire 31+ mile American River Bike Trail near my home in Sacramento while home on break from college. It was an area I explored as a child by bike and whose trails I began to run in high school. I just had my dad drop me off at one end and several hours later pick me up at the other. I was hooked! I have taken by love for running a step farther by coaching and helping other runners achieve their goals,

Since then I've slowly progressed through the world of ultramarathons amassing nearly 11,000 race miles among nearly 200 events including being the former youngest finisher or the Original Grand Slam of Ultrarunning (finishing the four original US 100 milers: Old Dominion, Western States, Leadville, and Wasatch; being a 5 time Hardrock 100 mile finisher; finishing the Badwater 135 mile race twice; being a 2 time Barkley Fun Run "finisher"; completing the Iditarod Trail Invitational 350 mile finisher; and running Vol State 314 mile race, Spartathlon 250km race in Greece, and Ultrabalaton 220km in Hungary. In 2023 I am living out one of my biggest dreams by competing in the Iditarod Trail Invitational 1000 mile race in Alaska.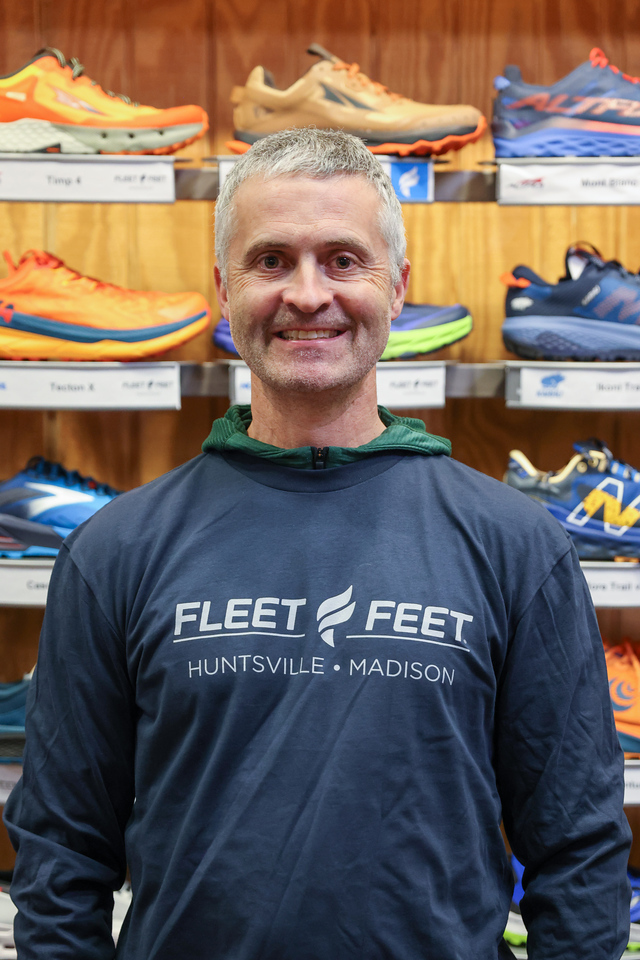 Shane O'Neill
I grew up in Canada, but have lived in America for ~ 25 years. Started running about 15 years ago. Glad to be healthy (currently pre-injured) and running with several of my kids (I have 7 others besides Grattan).Stared coaching XC last season with Team Endurance.2023 BHAG: Sub 19 5k. BQ at Boston.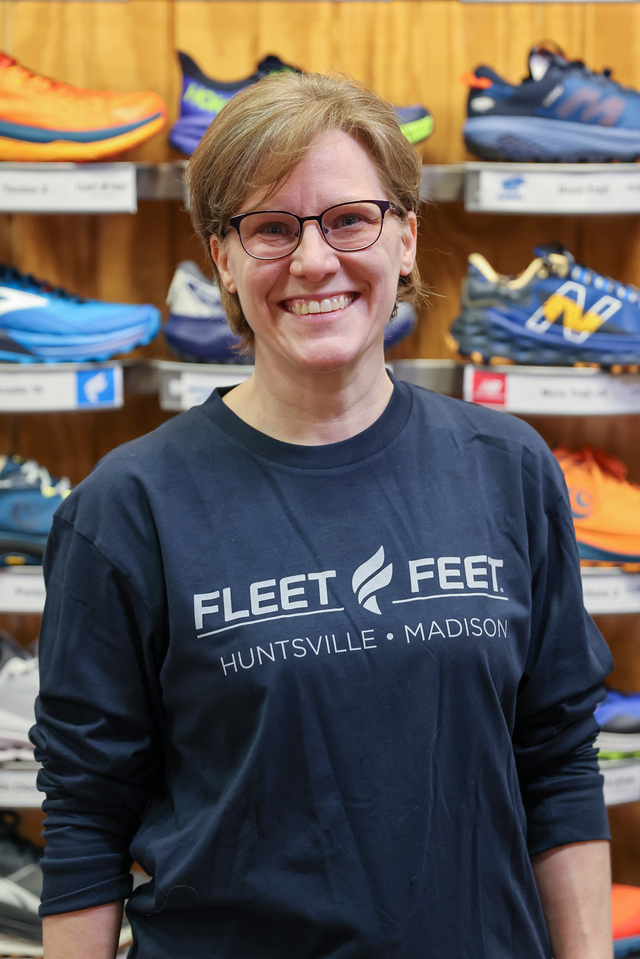 Donna Ruiz
I have been active all my life, but I didn't really start running until 2012. A good friend introduced me to Fleet Feet to get good shoes, so when I moved to Huntsville, I knew exactly where I needed to go. Getting to work here part time in 2014 was like getting to work in a toy store! Since then, I've expanded my athletic interests to ultra-distances, trail running (but only in the fall/winter!), and triathlon, and gotten to know more wonderful people in town and more fun gear to explore. Other than helping people find their most comfortable shoe fit and keep them moving, my favorite part of being the Essentials Buyer for Fleet Feet Huntsville/Madison is discovering new "toys" to make the sport better. I'm always excited to learn about new gear!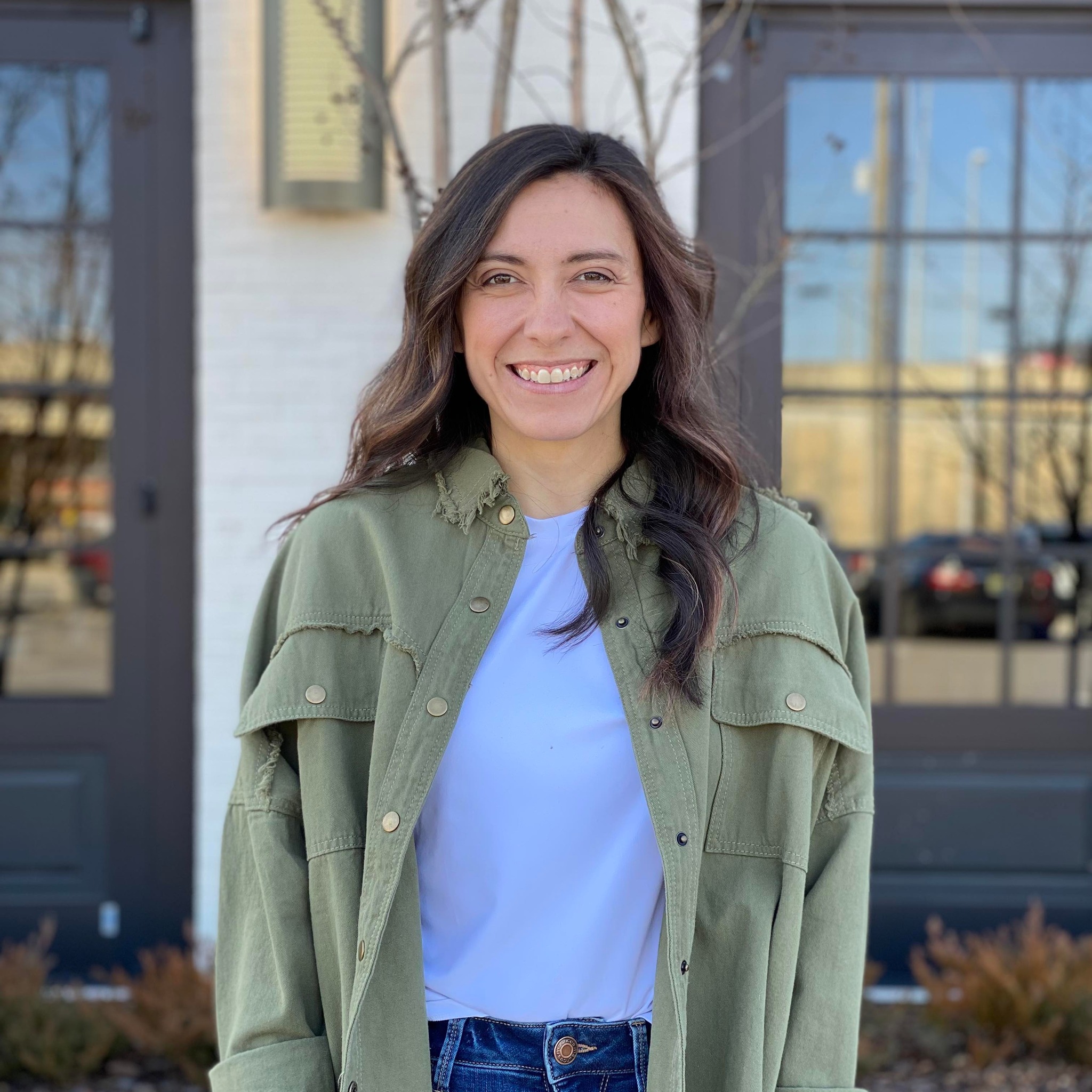 Lauren Villarreal
I started running in September of 2021. Quickly progressed from running 5K's and 10K's to half marathon's and marathons. Recently completed my first ultra at the end of 2022. Looking forward to running for many more years to come!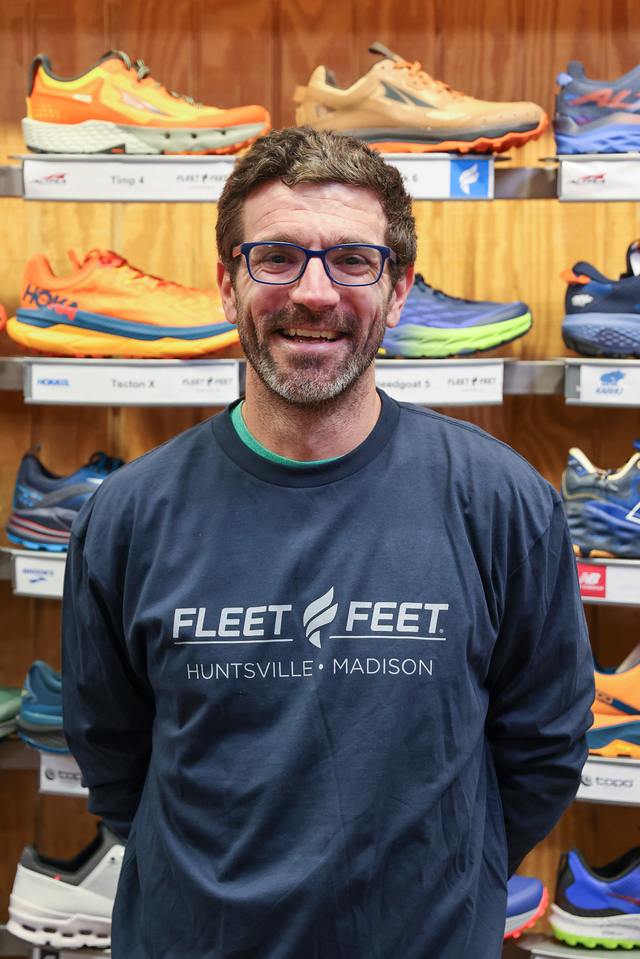 TylsonJouglet
C2
-
Chia-chi Kuo
not picturedI started running over 25 years ago when I realized that jogging was more efficient and less strenuous than speed walking. I consider myself a recreational runner with a love of the outdoors while encouraging others to be their best selves. My BHAG is signing up for any race with anyone that asks me to join them and finding the fun while running it.
Locations
Huntsville
2722 Carl T. Jones Dr SE Suite B2
Huntsville, AL 35803
M-F: 10am - 7pm
S: 10am - 6pm
Su: 1pm - 5pm

View Store
Madison
181 Hughes Road
Madison, AL 35758
M-F: 10am - 7pm
S: 10am - 6pm
Su: 1pm - 5pm

View Store