My Favorites
Everyone has favorites.
As a runner I have my favorite shoes and clothes.
I also have my favorite running apps. 
I know there are a multitude of apps that can help plan and track my runs but there are three I go to on a regular basis.
McRun
Connect
Footpath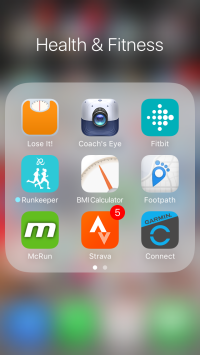 Here is why they are my favorites.
Footpath.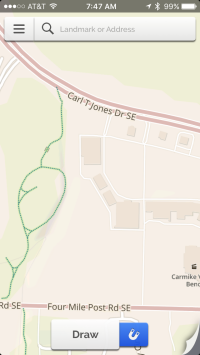 This app allows you, on your phone or tablet to easily draw a running route, yes I said draw.  The big difference I have found in this app vs. other route builder apps is it's ease of use.  You simply open the app, it finds your location,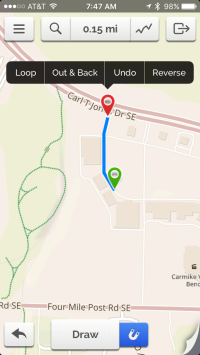 If you have location tracking activated and then you use your finger to draw.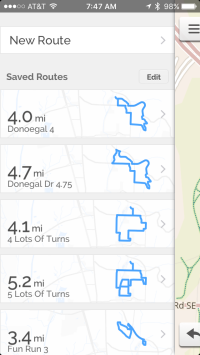 (FYI, you can also input a location and it goes to that spot as the start.)   It snaps to the roads and also shows you the distance you have drawn.  It is easy to reverse mistakes or just clear the route and start again. The free version of the app allows you to save three routes.  If you upgrade to the 'pay version' you can save many more routes. 
One down side to the app is that you cannot print turn by turn directions directly from the app. You can however, see the route and create the turn by turn in a text file or other application to print. 
This app has worked well for me at home and it has worked great when I travel.   I can easily find a route from wherever I am.
McRun.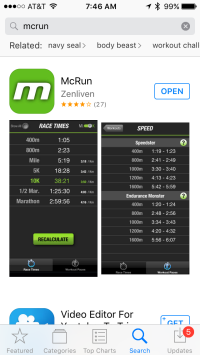 If you are training for a race there are often runs designated by your coach or training plan at different paces. Often the coach will say, run these at 5k, 10k, fast or tempo pace. Or maybe the coach says, do speed work on Tuesday, tempo on Thursday, long run on Saturday and recovery on Sunday.  
What the heck? How fast am I suppose to run those different runs? McRun takes the guess work out of finding the right pace. 
Here's how it works. You open the app and plug in your results of a recent race.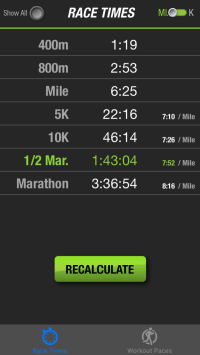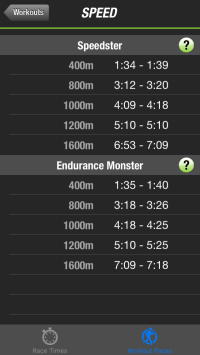 The app calculates your training paces and also predicts a race pace.  I have used this to help me choose the right pace for training runs and also for helping me choose a pace for a race.  
The information in the app can also be found at 
mcmillanrunning.com
. I have found the app eaisier to use. 
Connect.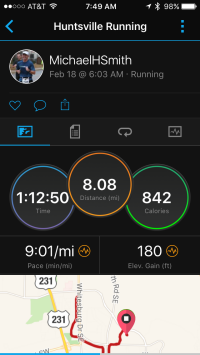 I have heard runners say, "you know the run doesn't count if your 
Garmin
 didn't record the miles." That's not true, but in this day of technology it sure nice to know that there is a simple way to record your miles. I love how the new Garmin watches easily connect to your phone through the Connect app and how easy it is to see data.  Connect is the place I assign miles to the shoes I wore on the run. It's the place I go to see lap paces, overal time, and cadence, and elevation changes, and…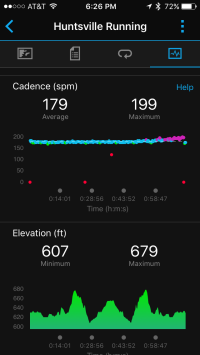 Also, I use Connect to connect with other runners. I do this through the app but I also have this syncing to 
Strava
, another app but not a favorite.
There are many apps but Connect, McRun and Footpath are my three favorites.
What are your favorite running apps?