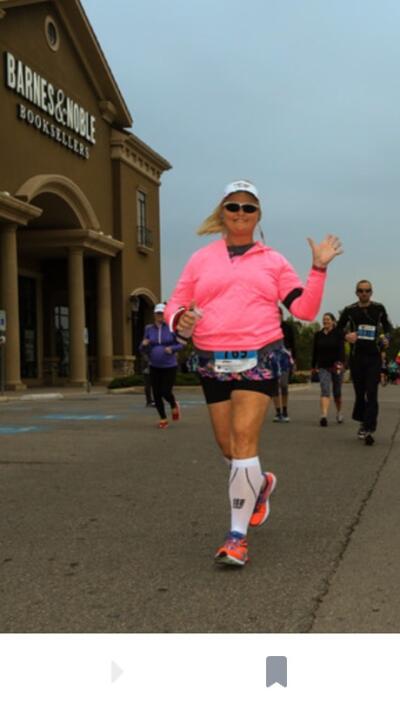 Did you know that February is "Heart Month"? The mission of the American Heart Association is " Building healthier lives, free of cardiovascular disease and stroke". The mission of the AHA is similar to our mission at Fleet Feet Sports- 
"Building healthier lives". 
I have been a Fit Specialist at Fleet Feet for 2.5 years. In 2016, I completed my first half marathon. I have recently retired  from teaching Physical Education for 26 years. Every February, my students would be taught the importance of a healthy heart and would raise money for the American Heart Association through Jump Rope for Heart.  This February, I am living the reality of heart disease as my husband recovers from triple bypass heart surgery. He has had many setbacks and not surprisingly. Unfortunately in his younger years, he made poor choices ( smoking, unhealthy eating and lack of exercise) and these risk factors finally caught up with him at age 70. Although he is considered elderly, I am learning through the past three weeks of being with him in the hospital that heart disease does not only affect the elderly. After cardiac surgery, patients are required to walk laps around the cardiac unit. When they can complete 38 laps in a day, totaling 2 miles, they can go home. I am amazed at the various ages, ethnic groups and genders that I see every day working hard to get their laps in so they can leave the hospital. My hope is that they will continue walking and maybe even build up to running when they recover at home.
Think about your lifestyle. Do you have risk factors for heart disease? Your path to healthy living can start at Fleet Feet! We have training programs for every level including walkers! 
I encourage you to take charge of your health and let February 2017 be the month you become Heart Healthy!