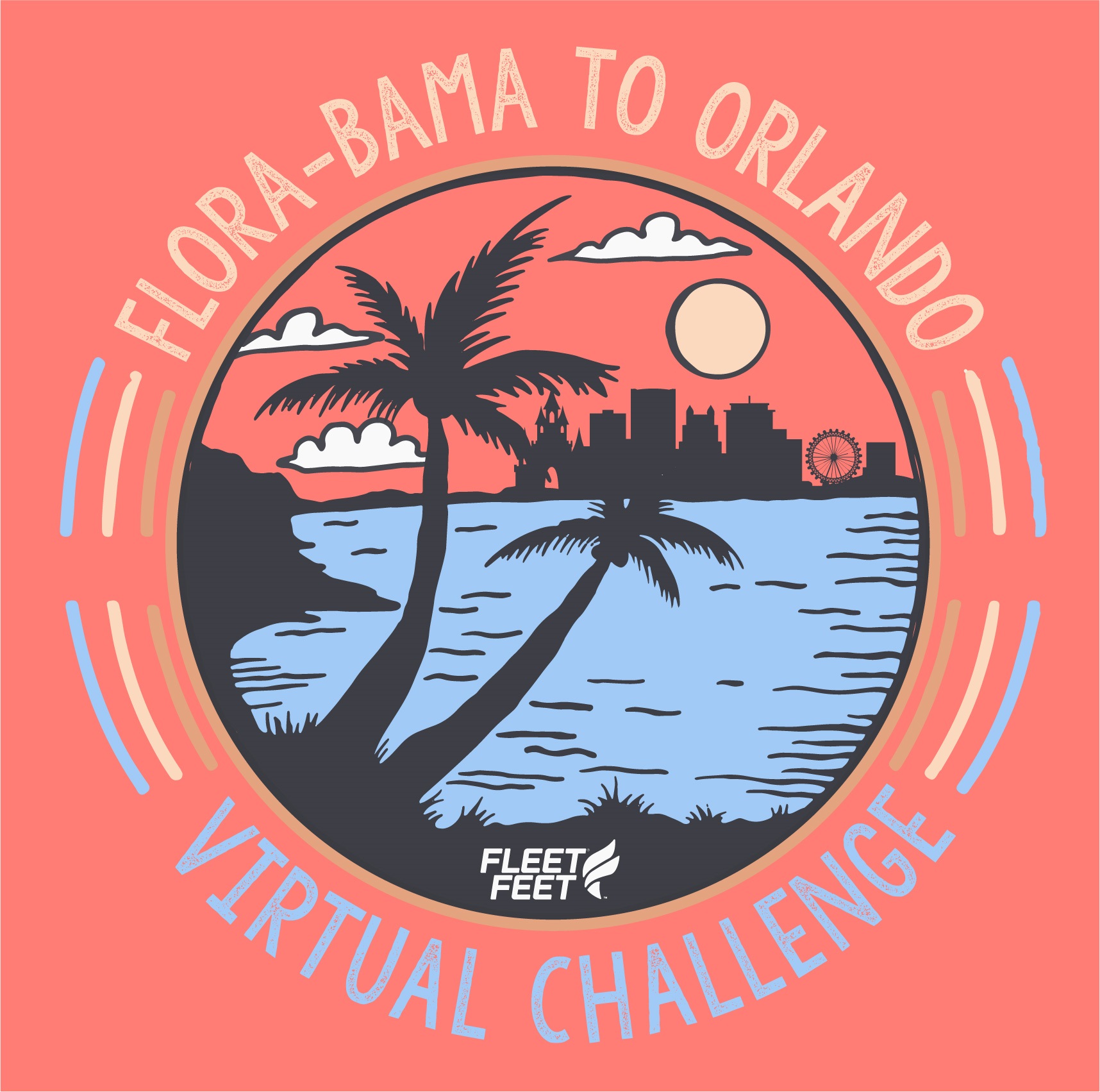 Flora Bama to Orlando
475 Miles
This is your next virtual challenge!
Last summer we ran from Fleet Feet Huntsville to Flora Bama. This summer we will run from Flora Bama to every ones favorite destination in Orlando.
We will start on Memorial Day and finish on Labor Day. This is approximately 475 miles in 99 days. This is approximately 5 miles a day or run, walk, swim or cycling.
How will mileage be tracked?
We will track mileage by using the Virtual Mission App.
We will also have a private Strava and Facebook Group for us to share our runs/ walk/hikes along the way.
What counts as mileage?
Running, Walking, Hiking, Swimming and Cycling
What goodies do I get?
Participants will receive a Comfort Colors Shirt at the start and Medal at the finish.
Where can I run, walk, hike, swim or cycle?
Anywhere, anytime between Memorial Day to Labor Day!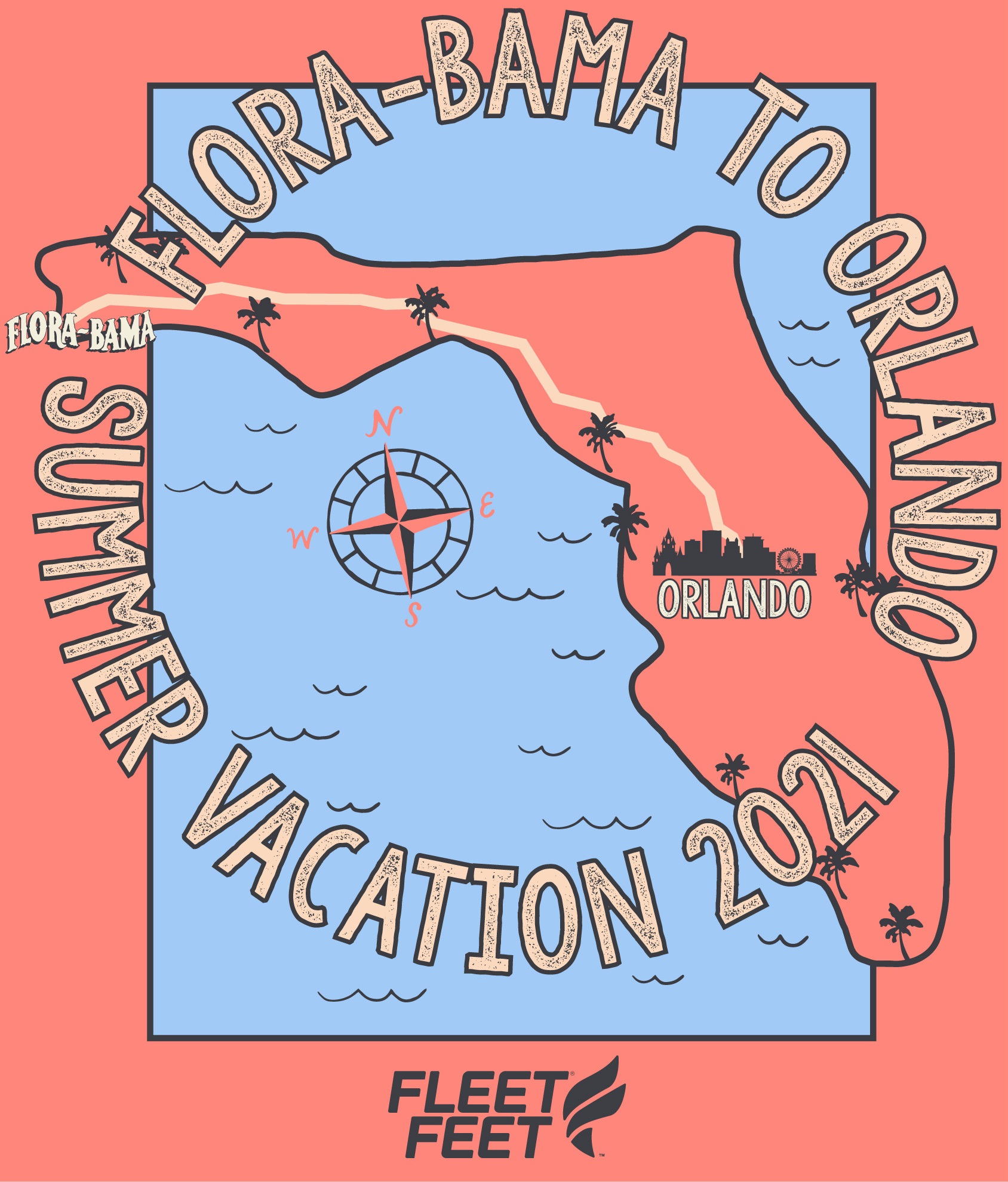 You will have access to My Virtual Mission. Links will be sent at registration.
There is also a facebook group for this event.
This is a virtual event, please follow all social distancing guidelines and CDC recommendations.