For women, a sports bra is just as important as a pair of good running/walking/workout shoes (maybe even more so).
At Fleet Feet Huntersville, we are dedicated to finding the perfect sports bra for your body type and activity, which is why we now have more styles than ever to choose from. We carry Moving Comfort, who is the leading brand in sports bras. They have 3 different levels depending on your size and activity: Secure, Stabilize and Control. Here are the styles we carry and what/who they are best used for:
Secure Collection: Slips on easily and moves effortlessly with the body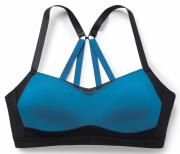 Fine Form:  Can wear as racerback or open-back, feminine shape, straps and bottom band adjust to her body so it's comfortable every time she wears it, great for yoga!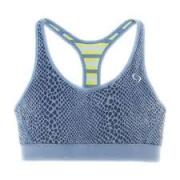 Switch It Up Racer:  classic compression bra, reversible!!!, stretchy material forms to her body type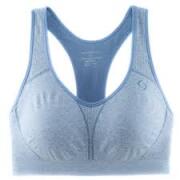 Justright Racer: seamless support with removable cups, the fabric creates a unique cooling effect for hot workouts
Stabilize Collection: Great mix of features with a high degree of support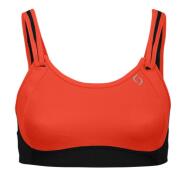 Fiona: flexible comfort with easy front adjustable straps, ideal for all body types, best seller!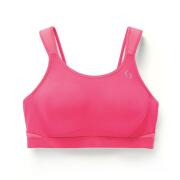 Maia: strong, underwire support with generous coverage, idea for full-cupped women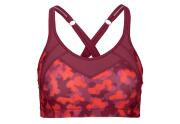 Urban X-Over: maximum shape, support and style with back adjustable straps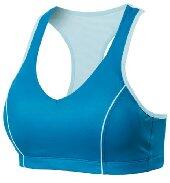 Vixen:  no show coverage in the familiarity of a pullover racerback with great shape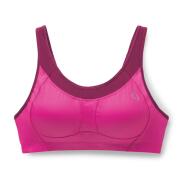 Vero: most versatile suppportive sports bra, can wear straps straight or in a crossback position, contoured cups
Control Collection: Every feature needed to hold curves firmly in place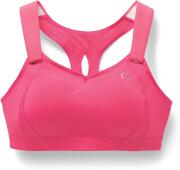 Juno:  a racerback powerhouse with easy, front adjustable straps, great for fuller cups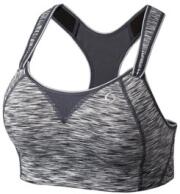 Rebound Racer: a sleek profile packed with supportive features and easy, front adjustable straps
Not all sports bra are alike - just like not all body types are alike.  Not sure of your size? Stop into the store and have one of our sports bra experts fit you and give you recommendations on which bra(s) would work best for you.