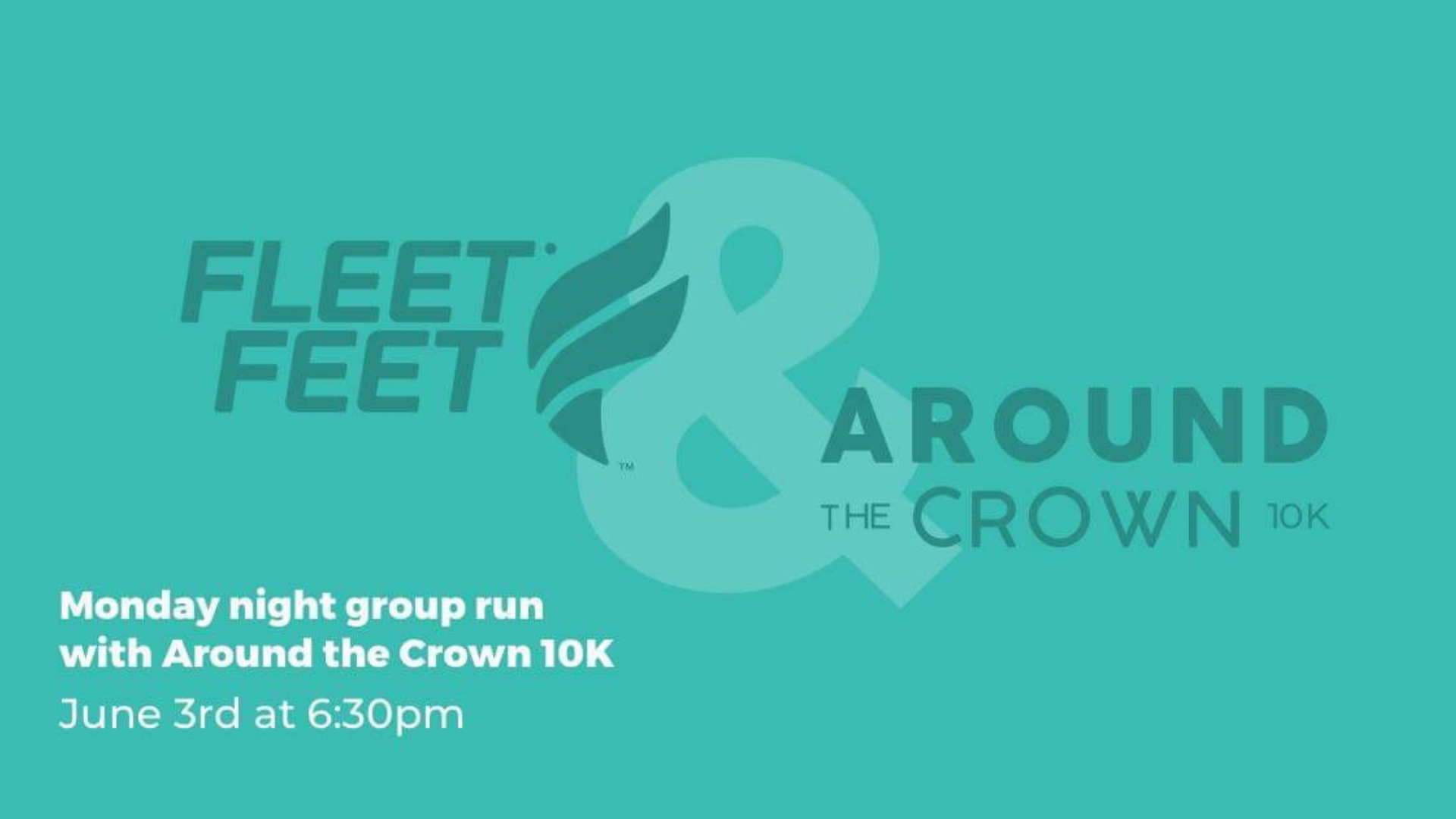 Have you heard about the newest 10k race in the Charlotte area??

This Monday (June 3rd) the Around the Crown 10K crew will be here to tell us all about the 10k that will take the speed limit on 277 from 50 to 5mph on 9/1/19.

Join us every Monday Night for our group run! We take off from the store at 6:30 pm. We have many different paces in our run group and walkers are always welcome! You choose your distance.

Join us on Monday Nights and start your off week right!