Hydration Run - September 14th at 8:00am - 3 and 5 Mile Options
Runners - Walkers - ALL PACES Welcome!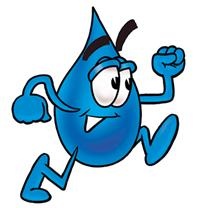 Come out to the store and be a part of our hydration run.  We will be running a 3 mile option and 5 mile option loop around Birkdale.  There will be GU samples as well as Nuun and of course WATER!  
CONTEST:  How do you hydrate?  Post a pic on our Facebook page.  We will pick a winner the day of our run.  The winner will receive a hydration package, full of great things to help keep the body running smoothly.
 RSVP BELOW.
---
MOTIVATION - Let the below picture be your guide to daily consumption of water! :)