"Celebrate the USA"
Day at Fleet Feet Huntersville
JULY 20th @ 8:00am
 

About:

 New Balance will be at the store with demo shoes for anyone to try.  Just pick a shoe and run in it, no strings attached! 
There will be a RAFFLE for a pair of New Balance 574's... (design your own shoe).

 
Run/Walk:

 There will be a 3 mile run/walk, so bring your WHOLE family!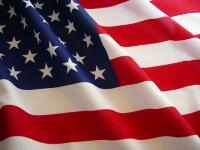 Products at our store from the USA...
- Some New Balance shoes and clothing
- CoolPoint
- Yanks shoelaces
- Feetures socks
- Sweaty Bands
- NUUN
- Body Glide
- Honey Stinger and GU
---
Refreshments from EARTH FARE