Keep Kids Moving and Active Too!
Let's keep the Kids moving and active and engaged during these interesting times as well! Here are some activities to get them started. And visit back as we'll be adding new things here especially for the kids!
Kids Mileage Tracker
We know we all should keep moving and keep healthy! Kids too! So here's a way kids can track their miles.
Use this Kids Mileage Tracker to help make it more fun and easy to set goals!
Print it and track your progress while having fun outside or on a treadmill!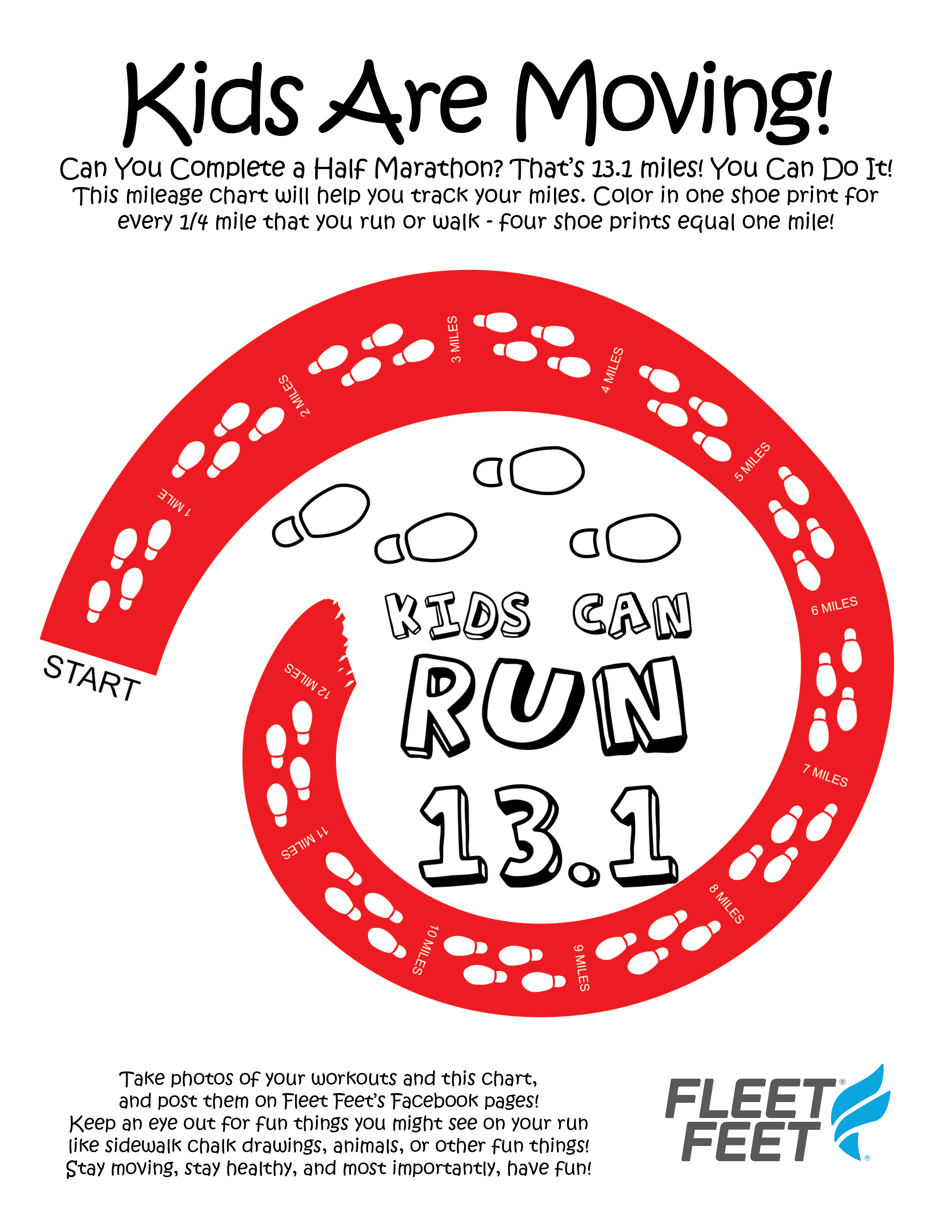 Kids Coloring Pages
Rainy day? Want to do someting inside? Here's some fun coloring pages of Fleet Feet Friends!
Print them, color them, share them! Bring our crazy Fleet Feet Characters to life!